By
Hoodline
- Published on January 15, 2019.
Looking to satisfy your appetite for Italian fare?
Hoodline crunched the numbers to find the top Italian restaurants around Miami Beach, using both Yelp data and our own secret sauce to produce a ranked list of the best spots to fill the bill.
1. Pane & Vino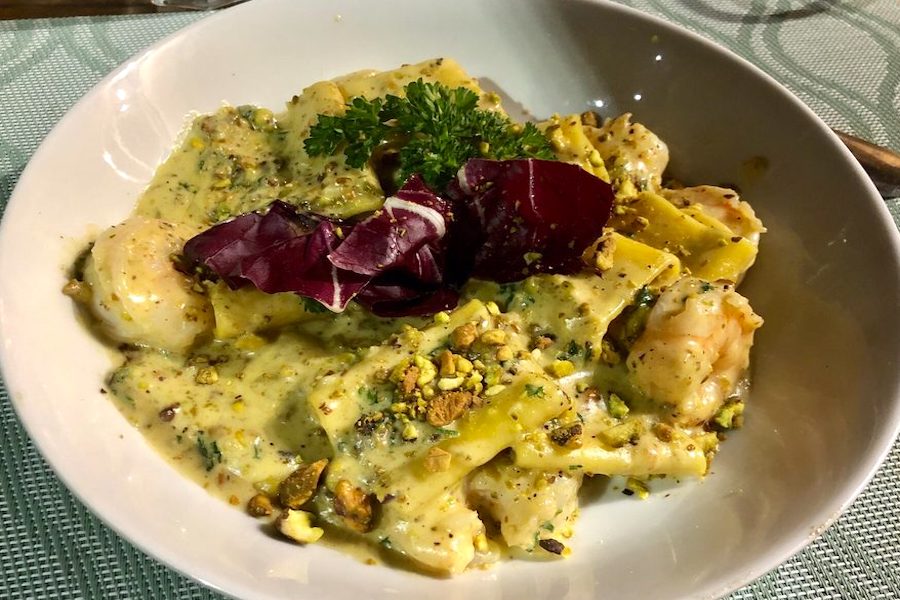 Topping the list is Pane & Vino. Located at 1450 Washington Ave. in Flamingo Lummus, the Italian spot is the highest rated Italian restaurant in Miami Beach, boasting 4.5 stars out of 838 reviews on Yelp.
Named TripAdvisor's Best Restaurant for Everyday Dining, Pane & Vino's homemade pasta dishes — like the spaghetti al pomodoro, pistachio pasta with shrimp, and pappardelle al ragù di agnello (featuring slow-cooked lamb) — draw a steady stream of tourists and locals. Other choices include bruschetta, eggplant parmesan and octopus salad. (View the menu here.)
2. Café Prima Pasta
Next up is North Shore's Café Prima Pasta, situated at 414 71st St. With 4.5 stars out of 659 reviews on Yelp, the wine bar and Italian spot, serving desserts and more, has proven to be a local favorite.
Yelpers rave about this spot's old-school Italian food and charm. Try an appetizer, like the grilled octopus with potatoes. Notable main dishes include the chicken parmesan, crab ravioli, fiocchi rapera (pasta stuffed with pear and cheese with truffle cream), squid ink pasta and veal piccata. Save room for the tiramisu.
(Check out this spot's full offerings here.)
3. Cafe Charlotte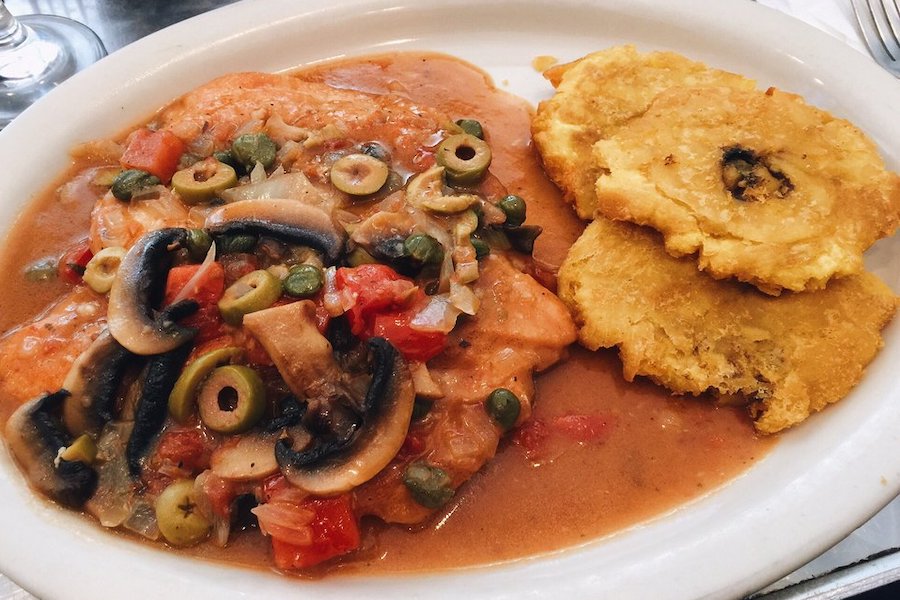 Flamingo Lummus's Cafe Charlotte, located at 1497 Washington Ave., is another top choice, with Yelpers giving the Latin American, Argentine and Italian spot 4.5 stars out of 549 reviews.
At this family-owned cafe, you'll find fan favorites like the Gorgonzola calamari appetizer and main dishes like the spaghetti carbonara, penne vodka pasta with shrimp, and chicken cacciatore that comes with a side of tostones (fried plantains). If you're craving dessert, try this spot's tiramisu or panna cotta with blueberries. (See complete offerings here.)
4. Osteria Del Teatro
Osteria Del Teatro, an Italian spot that offers seafood and more in Flamingo Lummus, is another much-loved go-to, with 4.5 stars out of 496 Yelp reviews. Head over to 1200 Collins Ave. to see for yourself.
Located inside the Art Deco Marlin Hotel, this upscale joint offers fine dining without flat screen TVs or loud club music. Expect stellar service and old-school favorites on the menu like veal ravioli with fried sage leaves and lightly browned butter, and pasta e fagioli in a kidney and cannelloni-bean broth, alongside a basket of fresh focaccia bread. (See the menu here.)
5. Blocks Pizza Deli
Last but not least in Flamingo Lummus, check out Blocks Pizza Deli, which has earned 4.5 stars out of 413 reviews on Yelp. You can find the deli and Italian spot, which offers pizza and more, at 1447 Washington Ave.
This casual eatery specializes in Roman-style pies and square slices, as well as calzones. The join also offers $10 lunch specials offering a pizza slice, salad and a drink. Buy a whole pizza, and you can sample four different mini pizzas — like the Hawaiian, Burrata, Italian Job and Eugene's Choice.