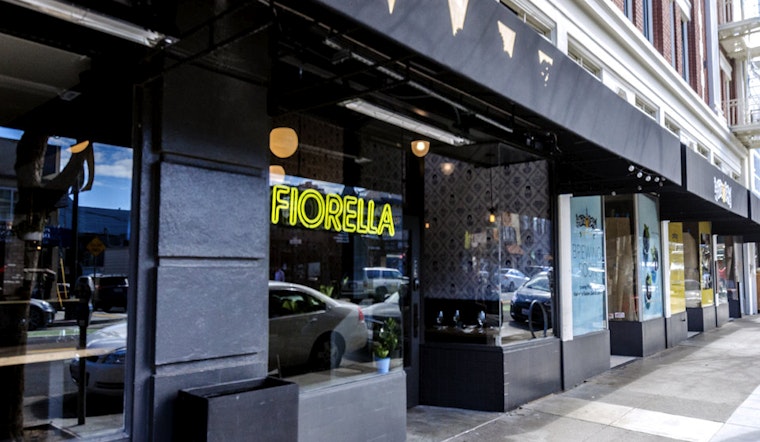 Published on March 06, 2019
This Thursday, popular Richmond District pizza spot Fiorella will open the doors to its new sister location in Russian Hill. Taking over for Gioia Pizzeria, the new pizzeria is located at 2238 Polk St. (between Green and Vallejo streets). 
Co-owner Boris Nemchenok is no stranger to the San Francisco restaurant scene. He first opened the Lower Haight's Uva Enoteca (568 Haight St.) a little over a decade ago, and in 2016, he debuted the first location of Fiorella (2339 Clement St.) with business partner/culinary director Brandon Gillis.
Last year, Nemchenok and Gillis opened Violet's, a cocktail bar and seafood restaurant just down the block from the original Fiorella, at 2301 Clement St.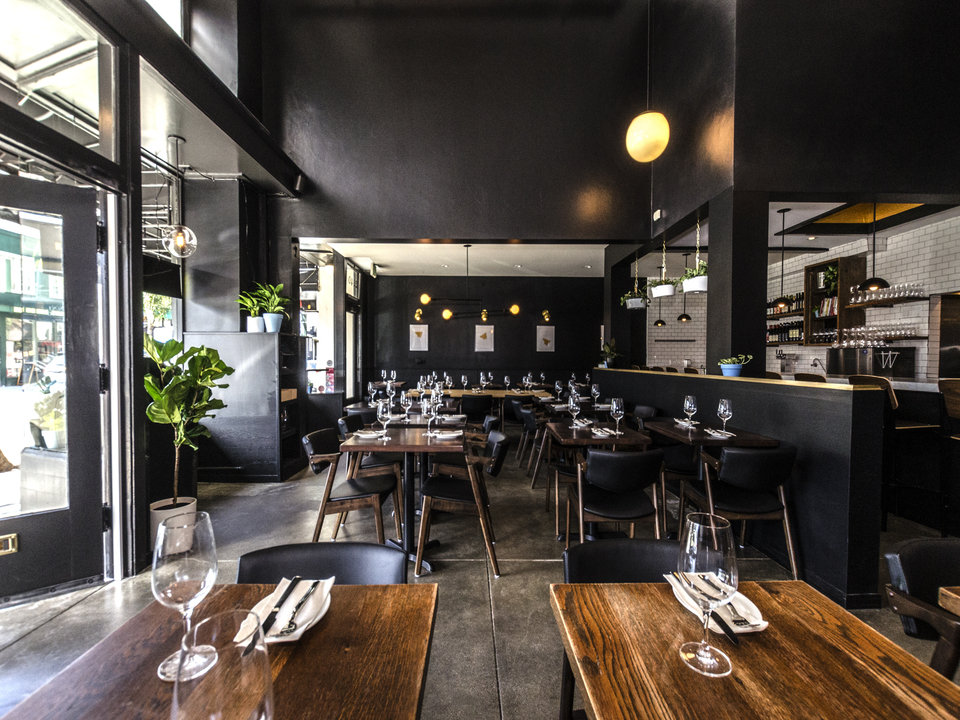 Nemchenok said he and Gillis were approached by a broker about the Gioia space in August, just a few months after they opened Violet's.
"I love the space and location," he said. "We took a look at it, and after that, everything just kind of fell into place."
Designed by Melinda Turner, the new outpost will have a similar feel to the original Fiorella, down to the Flavor Paper wallpaper featuring Bay Area icons. The familiar faces range from chef Alice Waters to rapper Too $hort to activist Angela Davis.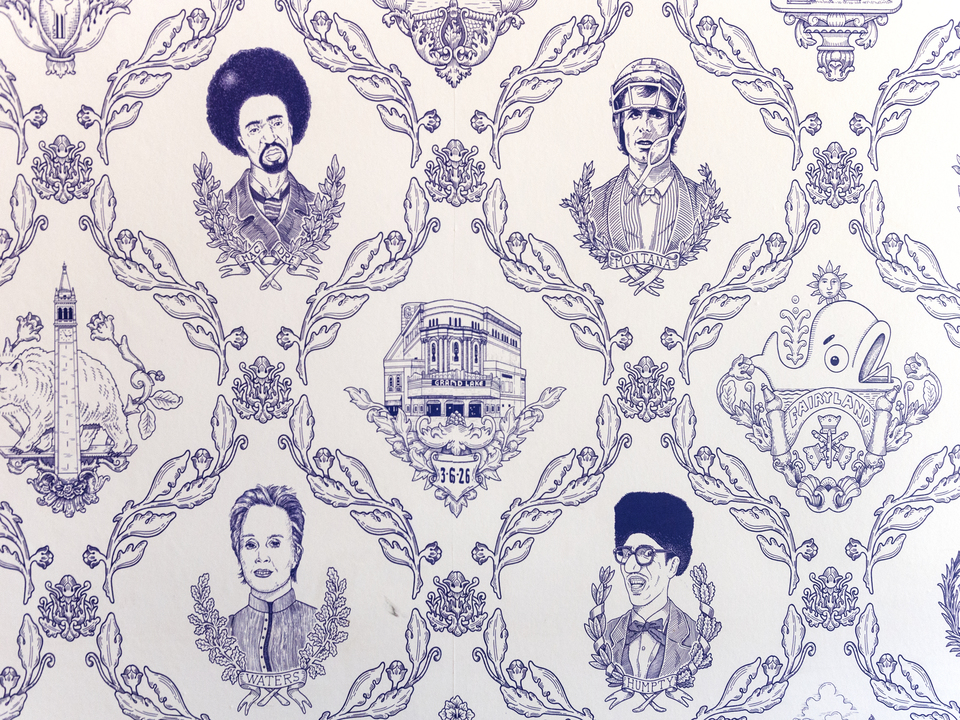 As far as the food, many of the menu items will remain the same, like the margherita pizza, bucatini alla pomodoro and seasonal fritti.
However, executive chef Eli Franco has added some new items for the new location, including wood-fired calzones with seasonal fillings like broccolini, provolone, bufala mozzarella, ricotta, and banana pepper salsa. Some new pastas are also on the menu, like housemade ricotta cavatelli with chicken sugo.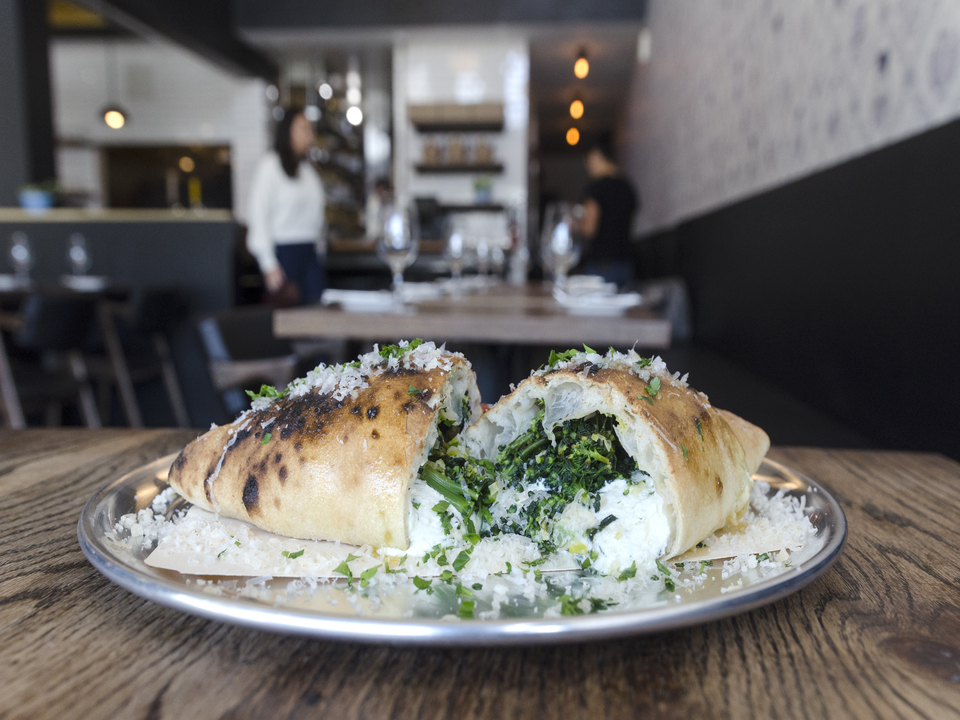 Meat items will be butchered in-house, with an expanded charcuterie menu featuring items like mortadella. The cured meat will also make its way to one of the pies, with fonduta, pistachio, and cherry pepper salsa verde.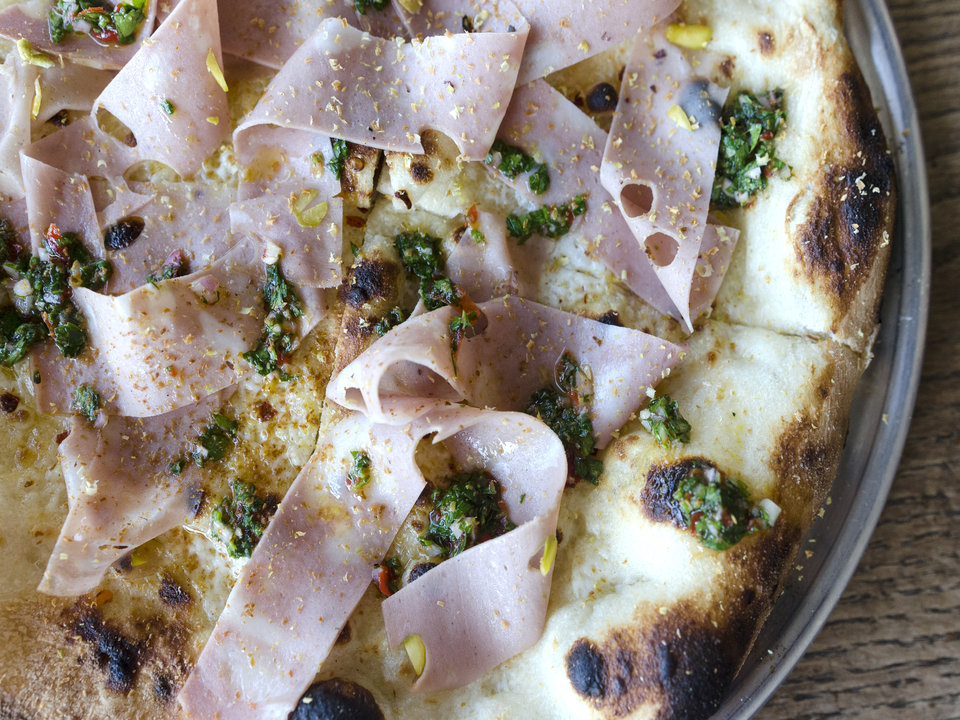 Fiorella wood-fires all of its pizzas, calzones, and some entrees, such as a pork chop with cipollini onion agrodolce and swiss chard. To handle the high volume of food, the new space boasts a custom Mugnaini oven, imported from Italy and weighing in at over 5,000 pounds.
Getting the oven, which is much bigger than the original Fiorella's, into the Polk Street space was a challenge, Nemchenok said. "We basically had to shut down that entire section of the neighborhood to get it in."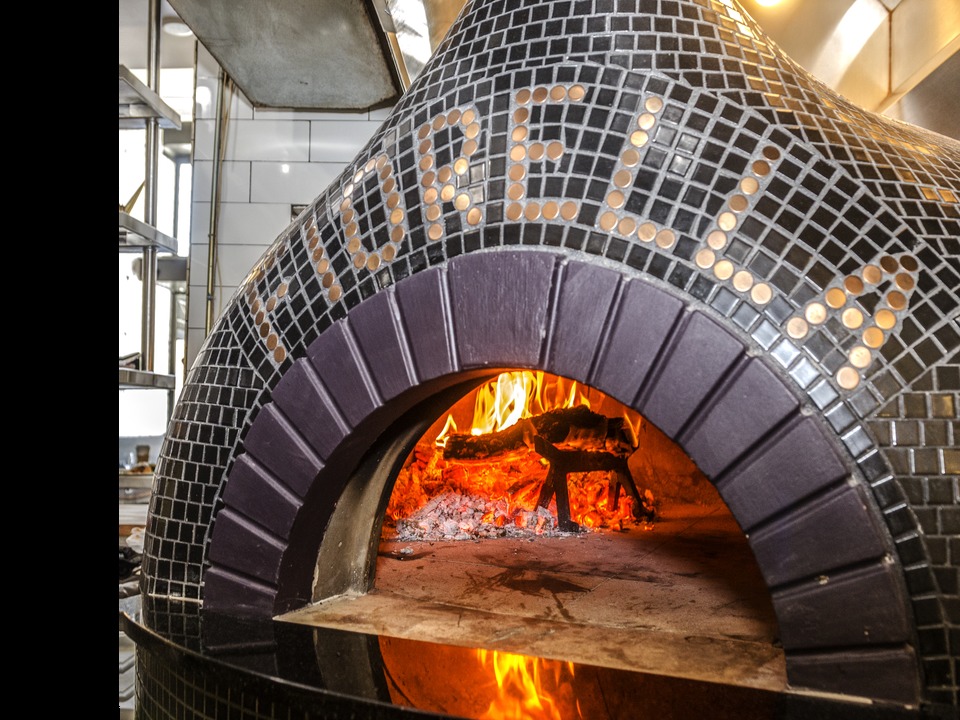 The oven will need to handle more food, because the new Fiorella boasts a larger capacity than the original, with a dining room that seats 35, a bar for 12, and a patio with heat lamps and four small tables (seating 8).
With Chris Tarbell at the helm as beverage director, the bar will offer a selection of Californian and Italian wines and low-ABV cocktails, as well as bottled and draft beers.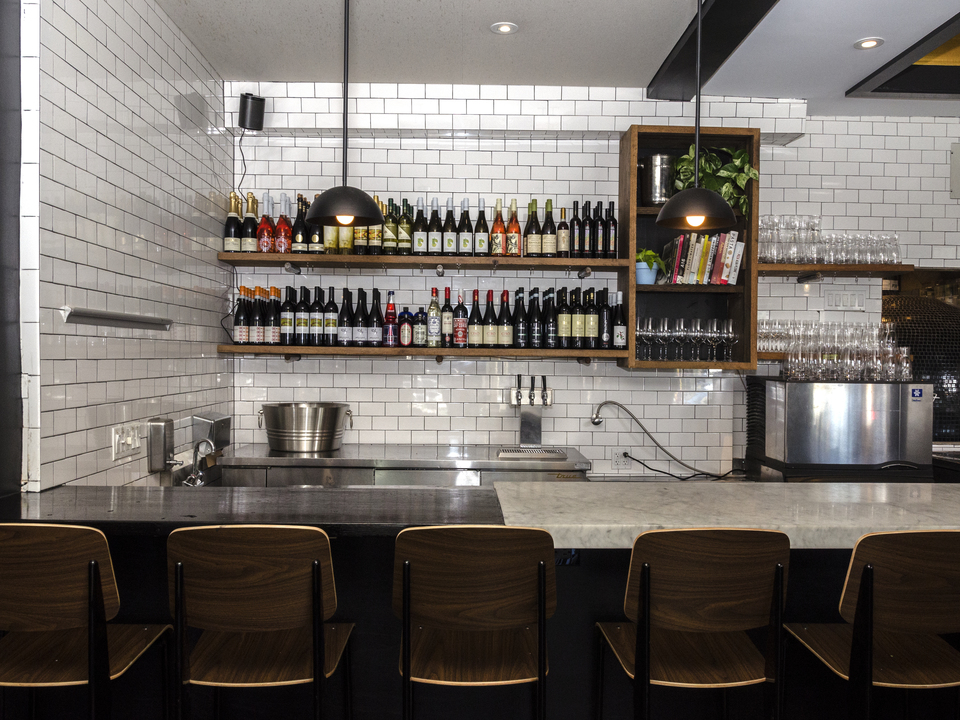 Nemchenok, a San Francisco native, said he's already gotten positive feedback from people in the neighborhood, who've told him they're excited Fiorella is expanding to Russian Hill. 
"Every day, neighboring merchants have been stopping in to say hi and welcome us," he said. 
The restaurant will be open Sunday–Thursday from 5–10 p.m. and Friday–Saturday from 5–11 p.m., with weekend brunch coming later in the spring.