On Tuesday, the San Francisco Municipal Transportation Agency (SFMTA) unanimously approved the implementation of a parking-protected bike lane on a three-block corridor of Howard Street, from Third to Sixth streets. The agency expects to complete the lane by April 18.
Cyclist advocates pushed for the protected lane after 30-year-old Tess Rothstein was killed while riding at Howard and Sixth streets on March 8. Rothstein, a researcher at Airbnb, was forced to swerve into traffic when someone opened their car door into the Howard Street bike lane; she was struck and killed by the driver of a truck. 
While the blocks near where Rothstein died will be protected, cyclists say that's not nearly enough, and that unprotected bike lanes around the city remain dangerous and sometimes deadly to those who ride. 
"We have a bike lane network in our city that is dangerously and recklessly incomplete," District 6 Supervisor Matt Haney said at yesterday's meeting of the SFMTA board of directors.
Cyclist safety in San Francisco "is not a new problem," he said, but Rothstein's death has given it added urgency. According to the SFMTA, her death is the fourth traffic fatality on Howard Street in the past three years. The street is part of the city's high-injury network, the 13 percent of streets where 75 percent of all traffic injuries happen.
Dozens of people lined up to speak at yesterday's meeting, completely filling the room and forcing a large crowd into an overflow room. More than 200 bicycle advocates also rallied on the steps of City Hall in an event organized by the San Francisco Bicycle Coalition, which has advocated for changes to the bike lane.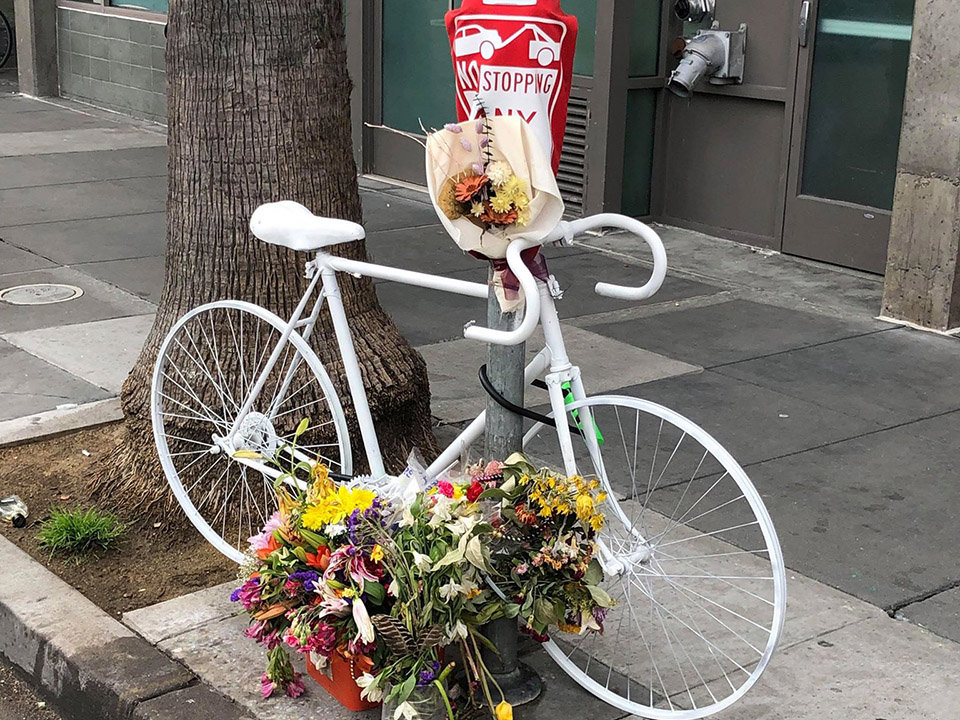 Last week, the SFMTA addressed the area where Rothstein was killed by removing parking on the north side of Howard Street between Fourth and Sixth streets, and adding striping and physical barriers to better reinforce the temporary parking restrictions. But cyclists say they're still frequently seeing illegally parked cars on those blocks.
In a letter to the city, Rothstein's friends wrote that "our community cannot wait for another beloved person to die before a comprehensive plan is put in place to ensure bicyclists' safety." The letter also urges city officials to create training programs that prevent dooring accidents.
On Tuesday, Mayor London Breed wrote a public letter to the SFMTA that in order to achieve Vision Zero, San Francisco's program to eliminate traffic fatalities in the city by 2024, "we must go beyond being reactive to past events, and be proactive to save lives."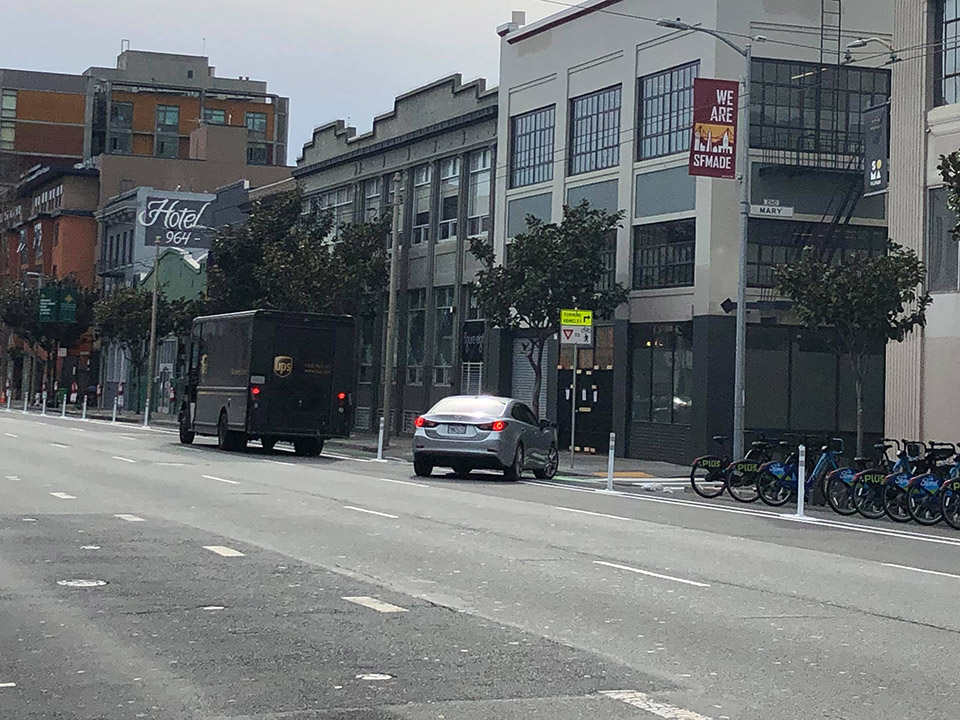 To that end, the SF Bicycle Coalition has called for protected bike lanes along the full length of Howard and Folsom streets. The organization is also asking the SFMTA to fast-track protected lanes on high-injury corridors citywide in the next year, and streamline its approval process for future protected bike lanes. Many public commenters at the SFMTA meeting echoed these requests. 
"We need an entire network of safe bike lanes, not just a patchwork," one cyclist said. Another noted that she had taken BART to get to the City Hall meeting, because she doesn't feel safe riding her bike in the area.
Others added that they have been doored while riding on Howard Street, just like Rothstein.
"I have been doored twice," one woman said. "Both times, I swerved out, to avoid hitting the door as hard. I still hit the door, but there wasn't a car coming. That's why I'm still here today."