In this edition, a mystery eatery with a controversial moniker is poised to take over a former Thai noodle spot, coffee purveyors debut in the Mission and Tenderloin, and a Taiwanese staple shutters in the Outer Richmond. 
Opening
Tenderloin
Tender (655 Larkin St.) 
Last month, Al M. noticed that Thai spot Pak Nam Thai Noodle had suddenly closed its doors. Just as quickly, signage for a new business in the space, to be called Tender, appeared. 
A search of public records reveals that a new beer and wine license has been issued at the address to owners Montree Ngamwittayanon and Rattakorn Potharam, who aren't affiliated with any other food and drink businesses in the city. The new signage and construction work appears to be unpermitted, as there aren't any building permits listed for the address.
More importantly, Tender does not appear to be affiliated with the wine bar of the same name, located just two blocks away at 854 Geary St. Anthony, a representative for the latter Tender, told Hoodline via email that two businesses aren't connected, and public records confirm that the existing Tender has different owners.
We've reached out to the owners of the new Tender to find out what they'll be serving and how they plan to handle the name issue, but have not received a response. 
Mission
UpForDayz (1188 Valencia St.) 
New Valencia Street coffee shop UpForDayz officially opens for business today, on the ground floor of a condo complex between 22nd and 23rd streets. Our veteran Hoodline tipster, Al M., confirmed the opening with the store's manager.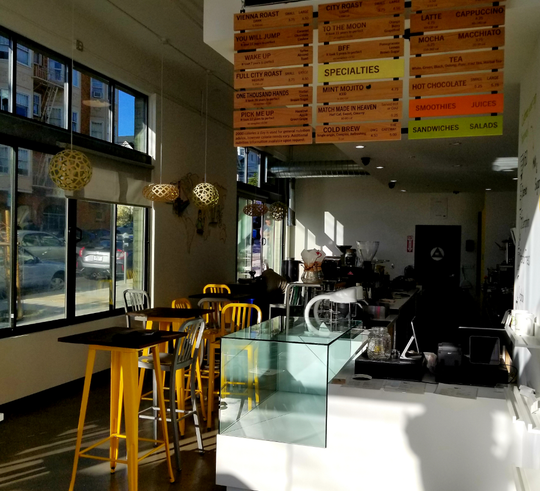 Though Al was unable to get details on the cafe's ownership, it appears to be a family affair spanning countries and continents. "In 1969, we opened the doors of our first shop in Jerusalem and Germany," notes the new cafe's website.
UpForDayz' beans are sustainably sourced and roasted in-house. Coffee fanatics can take their pick from a selection of different roasts, some of which are designed to be acid-free or higher in caffeine (hence the name).
In addition to the standard coffee and espresso drinks, UpForDays boasts a V60 pour-over setup and a few specialty drinks like cold brew or a mint mojito iced coffee, he added. The shop plans to serve organic sandwiches and fresh fruit juices and smoothies, too.
Tenderloin
Salty's Cafe (748 Van Ness Ave.)
Also on the coffee beat, Hoodline reporter Carrie Sisto spotted a new coffee shop in the space formerly occupied by Philz Coffee at Van Ness and Eddy streets. The new spot is called Salty's Cafe, and serves drinks made from Ritual Coffee Roasters beans and pastries from Oakland's Starter Bakery.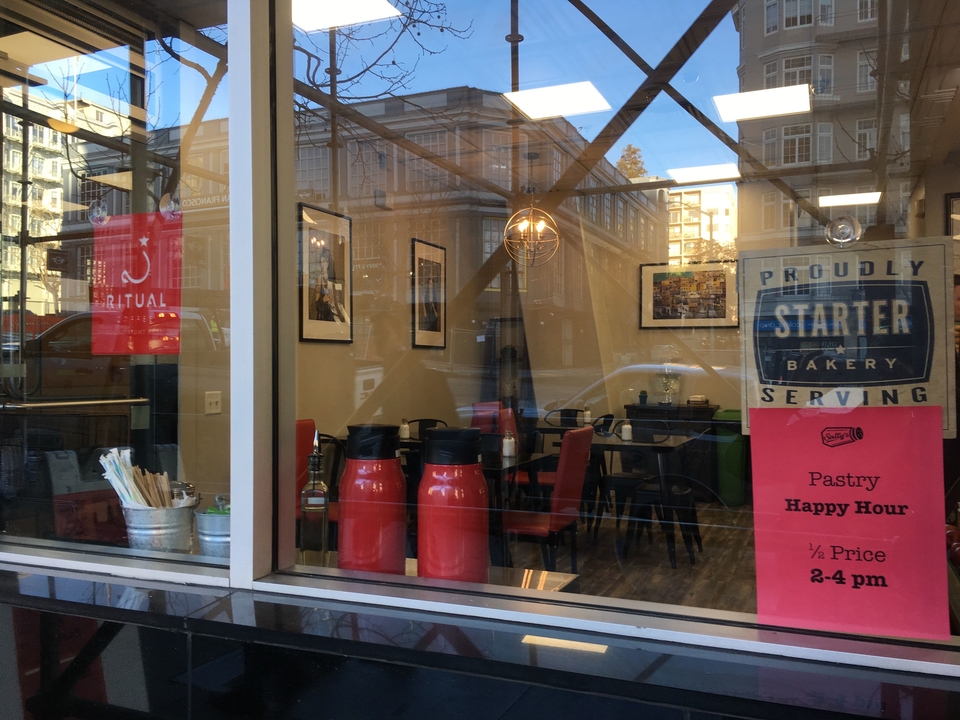 Salty's also serves a menu of light breakfast bites, like a breakfast sandwich with egg, cheese, spicy maple mayo and bacon or ham, or an assortment of bagels with various spreads. At lunchtime, there's a build-your-own sandwich menu, and pastry fiends can get half-off baked goods from 2-4 p.m. 
Closure
Outer Richmond
Taste of Formosa (2428 Clement St.)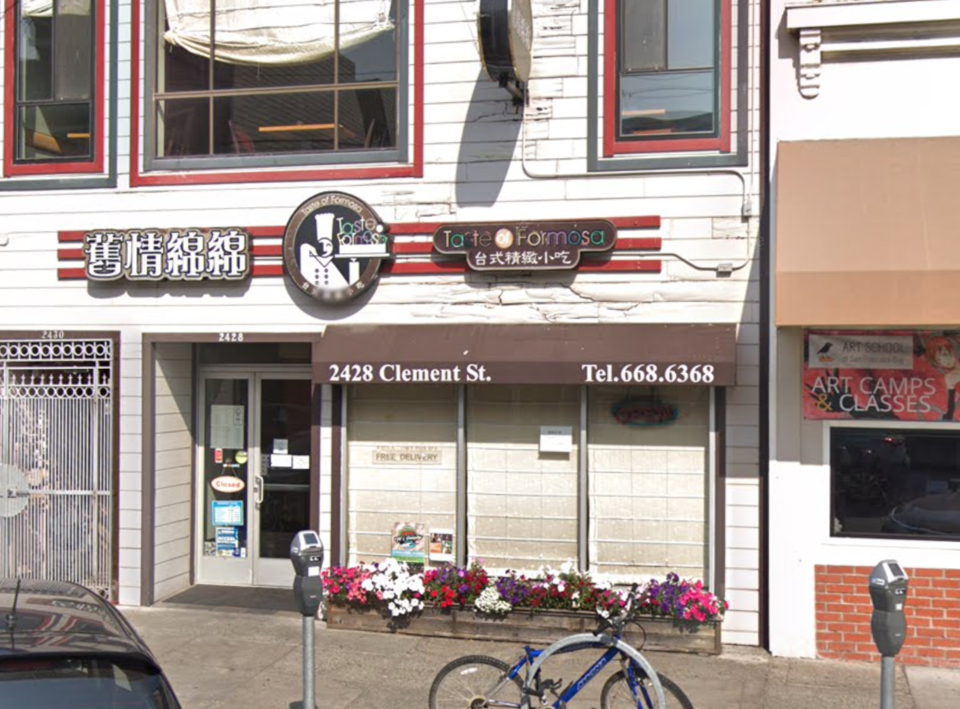 Finally, Hoodline reader Hyperbowler wrote in to let us know that Richmond District Taiwanese spot Taste of Formosa has shuttered. Several Yelp reviewers have confirmed the closure as well.
It's not yet clear why the eatery threw in the towel; a phone call to the restaurant revealed that its number has been disconnected. 
As always, we'll keep an eye on the space and provide updates when we learn more.