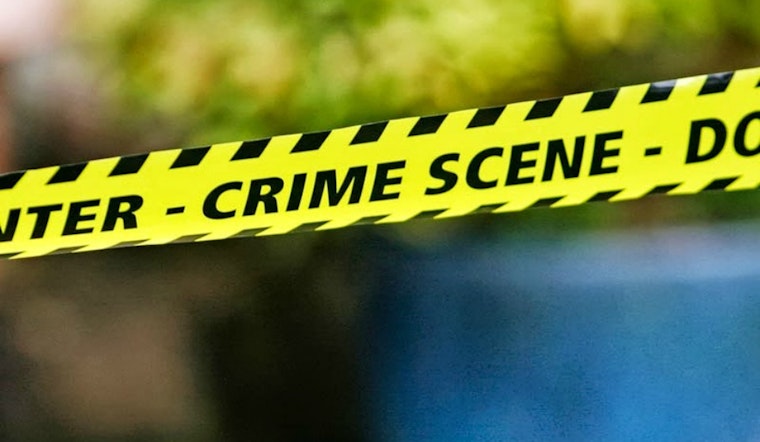 Published on April 03, 2019
It's time for another look at the notable crimes reported in the Castro since our last roundup. All details are from official SFPD reports, unless otherwise noted.
Upper Market carjacking
On March 28th at 11:15 a.m., a 51-year-old man was walking to his car at Market and Hattie streets when a male suspect of unknown age approached and demanded his keys. The victim complied, and the suspect fled in the victim's vehicle. The victim was unharmed in the incident.
Suspect arrested after starting fire
On March 26th at 3:48 p.m., a 36-year-old man at 18th and Hartford streets lit a shirt on fire and placed it on a garbage can. Units arrived and arrested the man; no injuries or loss were reported.
Man stabbed while sleeping
Later on the 26th at 11:30 p.m., a 37-year-old man was sleeping near Church and Duboce streets when an unknown suspect stabbed him in the abdomen. The victim was able to flag down help, and was transported to the hospital with non-life-threatening injuries.
Argument leads to assault with ashtray
On March 25th at 3:09 a.m., a 30-year-old man got into a verbal argument with another man, 39, on Saturn Street, near Roosevelt Way. As the argument escalated, the older man hit the younger man in the face with an ashtray, causing a laceration to his face. The older man was arrested, and the younger victim was transported to the hospital with non-life-threatening injuries.
10-person assault at Twin Peaks
Early on March 24th at 3:29 a.m., 10 suspects of unknown age, both men and women, attacked a male victim at Twin Peaks, causing injuries to his head. The victim was transported to the hospital with non-life-threatening injuries.
Robbery with fake gun
Also on the 24th at 4:02 a.m., a 48-year-old man was near Market and Church streets when another man, 29, approached him and pulled out a fake gun. The suspect then took the victim's money and a bicycle. The suspect was later arrested.
Morning Sanchez fire scare
Even later in the morning on the 24th at 7:46 a.m., the SF Fire Department responded to an alarm at a residence near Sanchez and Duboce streets. Firefighters discovered burnt paper in an oven and a smoking T-shirt in a bath tub. A 56-year-old male was present, but no arrests or injuries were reported.
Corona Heights car theft
On March 14th at 5:45 a.m., an unknown suspect entered a garage near Lower Terrace and Levant, stealing a car belonging to a 28-year-old female resident of the building.
Fare jumpers assault Muni driver
On March 6th at 3:50 p.m., two 18-year-old women boarded a Muni bus near Burnett Avenue and Parkridge Driver without paying. The bus driver, a 31-year-old woman, got into a verbal argument with the fare jumpers, who then struck the driver multiple times before fleeing with her backpack, phone, and tablets.
---
Anyone who has information about any of these incidents is encouraged to contact SFPD via the department's anonymous tip line at (415) 575-4444, or text TIP411 with "SFPD" at the start of the message.
Here's why we usually don't include suspect descriptions in crime reports.