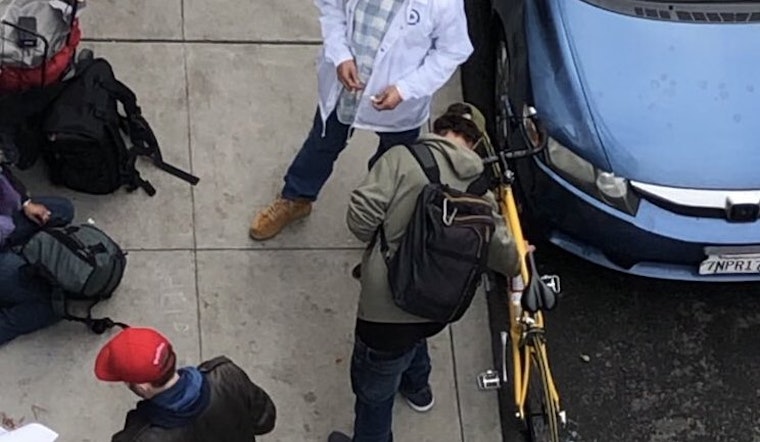 Published on April 24, 2019
Open-air drug dealing is a day-to-day reality in District 6, which encompasses the SoMa, the Tenderloin and Mid-Market neighborhoods.
But despite recent efforts to address the issue, from day-long sting efforts with dozens of arrests to an increased police presence at UN Plaza, the district's supervisor, Matt Haney, believes that various city agencies need to work harder to align their efforts. 
"We have seen a great deal of finger-pointing between different agencies and programs, but not much effort put into [more comprehensive] strategy development," Haney told us. 
Tomorrow, he plans to hold a public hearing on efforts to reduce the open-air sale of drugs in his district, with the goal of highlighting how city agencies can escalate and coordinate their existing programs.
The meeting will include representatives from SFPD, the offices of Sheriff Vicki Hennessy and recently appointed Public Defender Manohar Raju, SF Public Works, the Department of Public Health, and the Mayor's Office of Economic and Workforce Development. It will be centered on the release and publication of a Budget and Legislative Analyst Report on the issue, Haney said. 
"It is clear that simply increasing arrests isn't a solution," Haney said, noting that tomorrow's meeting is a long-overdue first step in reviewing the programs currently underway and trying to find a better, more comprehensive fix.
The public hearing will also give neighborhood residents and business owners a chance to offer feedback on the agencies' current efforts.
"I want city officials to hear how residents' lives and work are impacted by open drug dealing," Haney said. 
During a public discussion with the Tenderloin Community Benefit District (TLCBD) last month, Haney said the open-air drug dealing that occurs in District 6 wouldn't be tolerated anywhere else in the city — despite the fact that the Tenderloin has the most children per capita of any neighborhood in the city.
More than 3,500 kids walk to school in the Tenderloin each weekday, passing hundreds of drug deals at all times of the day, Haney said. 
In the absence of coordination between city agencies, neighborhood organizations have launched their own efforts to combat drug dealing. In March, TLCBD started a program called Tenderloin Thrives, which aims to raise awareness of the issue. The organization is now encouraging locals to complete an online survey, so their voices can be heard by legislators. 
While TLCBD has in-house programs to help protect kids walking to school (Safe Passage) and tidy streets (Clean Team), the organization wants to engage San Franciscans on the underlying issue: drug dealing. It's calling for the city to create a new task force, designed to engage and activate residents who are part of the problem.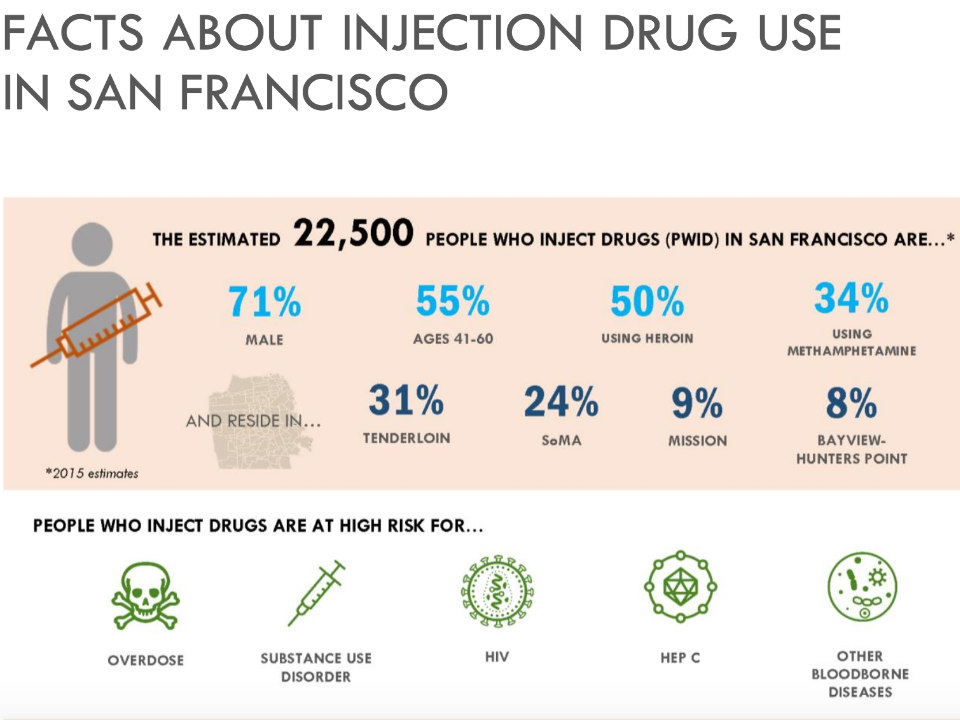 Such a task force could be created as a result of tomorrow's meeting, Haney said. The solution to open-air drug dealing "is very complicated," and "we will need everyone at the table contributing," he added.
The committee hearing starts at 10 a.m. tomorrow, Thursday, April 25, and will be held in Room 205 of City Hall. Those who can't attend can also send a letter of support for the creation of the task force to [email protected].