From eco-fashion shows and brut IPAs to pony rides and "Hunky Jesuses," there's a little bit of something for everyone to enjoy this weekend around the city.
Here are our top picks for getting out and about over the next few days in San Francisco.
Earth Day festival & volunteer cleanups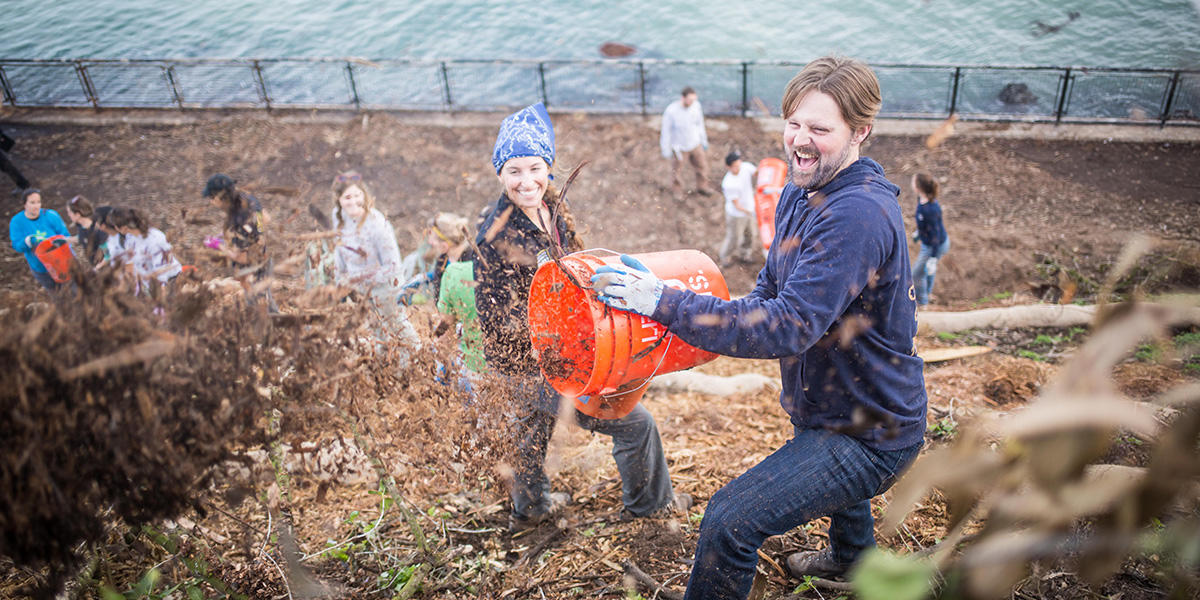 Earth Day is celebrating its 49th anniversary this year, with plenty of ways to get involved.
The annual Earth Day San Francisco Festival returns to the Mission on Saturday, with a "Celebrate the Green New Deal" theme. In addition to discussions and panels about pollution, transportation issues, health care, technology and the environment, there will also be an eco-fashion show, a clean energy innovation zone, food trucks, a wine and beer garden, earth-friendly product demonstrations and an art gallery.
If you prefer a more hands-on approach, the Golden Gate National Parks Conservancy is using Earth Day to rally volunteers of all ages to help with city clean-ups and maintenance. Projects include landscaping and maintenance in Lands End, gardening in Fort Mason's Black Point and a clean-up effort at Ocean Beach. Check their website for more information and what to bring and wear for each activity.
420 Hippie Hill 2019
You'll likely smell this year's April 20 celebrations before you see them, and the biggest continues to be the annual Hippie Hill party in Golden Gate Park. 420 Hippie Hill is a full-day event, complete with eight to 10 food trucks, music, bands and cannabis merchants. Do note that only those 18 and up are allowed inside the festival, and alcohol, unpermitted vending and large tents are prohibited. There will be a heavy clean-up effort following the festival, led by Downtown Streets Team.
When: Saturday, April 20, 10 a.m. - 5 p.m.
Where: Hippie Hill area, Golden Gate Park
Price: Free admission, 18+ only 
SF International Beer Festival
Now in its 36th year, the San Francisco Beer Festival is a must-attend event for beer lovers from all around Northern California. General-admission tickets get you unlimited four-ounce beer samples in a souvenir mug, while the "VIP Brewmaster" admission includes access to a lounge and a chance to meet local brewers and distributors. Expect live bands and DJs, trivia, games, giveaways and more throughout the evening.
When: Saturday, April 20, 7 -10 p.m.
Where: Fort Mason Festival Pavilion
Price: $75
Egg hunts, a parade, "Hunky Jesus" and more Easter activities
From Easter egg hunts to Easter bonnet contests, there's a wide variety of ways to celebrate Easter this weekend: