After three years of searching, and with the help of hundreds of grassroots donors and community members, Chabad of Cole Valley has finally secured ownership of a permanent space at 1300 Shrader St. (at Alma). 
The building, formerly home to the Jubilee Montessori preschool, will be transformed into a community gathering and event space, office, and Jewish home daycare preschool, which will open for classes in September.
"This is very exciting," said Rabbi Nosson Potash. "[It's] a big step for the long-term stability of the local Jewish community."
Chabad of Cole Valley was founded by Potash and his wife Chaya, who first moved to the neighborhood eight years ago, with few local connections. Since then, Chabad has successively outgrown the couple's original one-bedroom Parnassus Street apartment; another, larger apartment; and various borrowed community spaces they've used to hold community functions.
"We were bursting at the seams," Potash said, hosting community functions for 40 or more people in the couple's home. "[It was] suddenly time to find a permanent space for the community to grow and thrive and flourish."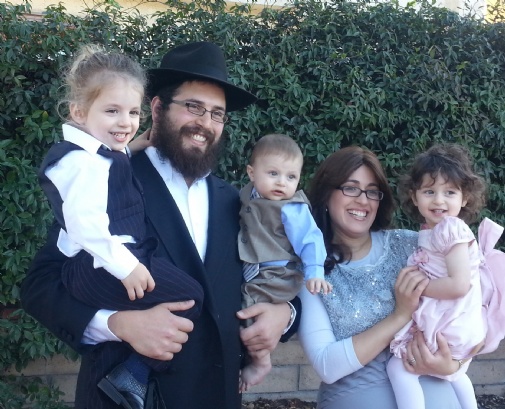 After a three-year search and a grassroots fundraising effort with the "dedication of literally hundreds of people," Chabad was in a position to purchase 1300 Shrader from its current owners, with whom they'd already fostered a friendship as neighbors.
"They're the sweetest, kindest people," he said.
With some work to finish over the summer, Rabbi Potash said Chabad's new home would be open and ready in time for September's High Holidays. For those still looking to get involved, the organization is still accepting financial support.
A permanent home for Chabad, Potash said, is "a leap in the expansion of Jewish community here. People have been really just so dedicated to seeing a more obvious presence, a place where Jewish people and people of all faiths who want to celebrate Jewish traditions can come."