Published on May 07, 2019
More than four years after rumors began swirling about the fate of popular bar and music venue Hemlock Tavern, the building that housed it, and other small businesses, has officially been demolished.
As we first reported in February 2015, developer Dolmen Property Group owns the whole block between Hemlock, Polk, and Sutter streets. 
It now plans to construct a six-story, mixed-use building on the site, with 54 residential units. The building will also have four ground-floor and basement retail spaces totaling 7,515 square feet, according to the most recent documents filed with SF Planning.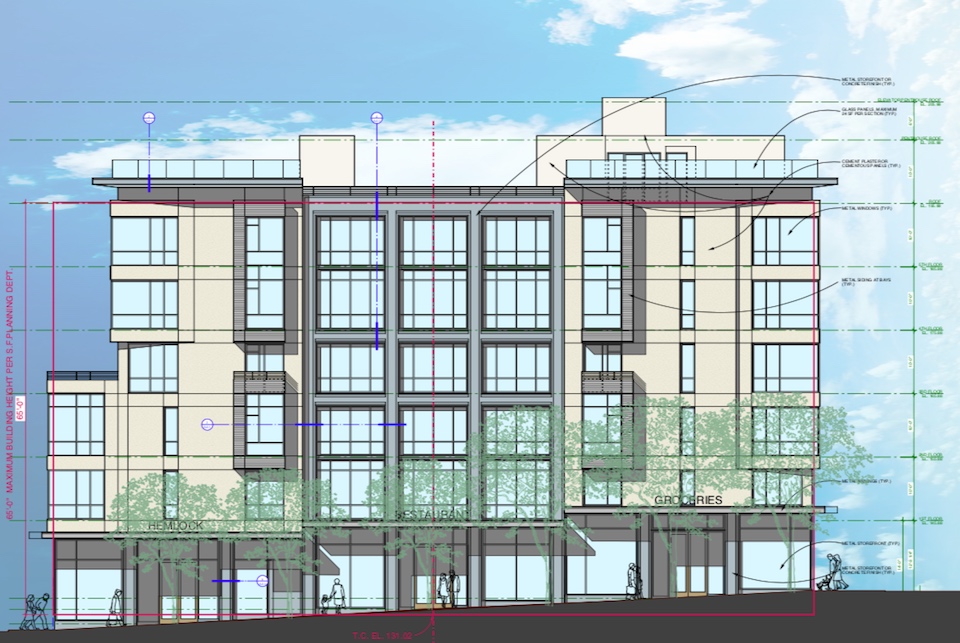 Demolition of the site was approved in July 2018, and the project's excavation permit was issued last month. 
Hemlock Tavern closed after 17 years in October 2018. The building was once the home of the Giraffe bar, one of many historic gay bars that have shuttered in the Polk Gulch neighborhood.