The Salesforce Transit Center is set to reopen next Monday, July 1, nine months after it was shut down by two dangerous fissures in the steel beams on a bus deck above Fremont Street.
But for the time being, the $2.26 billion Transit Center — which first opened last August — won't actually be providing any transit.
According to officials, Muni and Golden Gate Transit buses won't resume providing service from the street-level bus plaza until an unspecified date in July, as the agencies need time to reroute buses and retrain drivers. 
AC Transit, Greyhound and Westcat Lynx aren't expected to return until sometime in late summer, "following operator training and public notice," officials said in a statement.
Until then, commuters will continue to rely on the Temporary Transbay Terminal at Howard and Main streets. But those with some time to kill can still visit the Transit Center's "grand hall" and 5.4-acre public park, both of which will be open again as of Monday.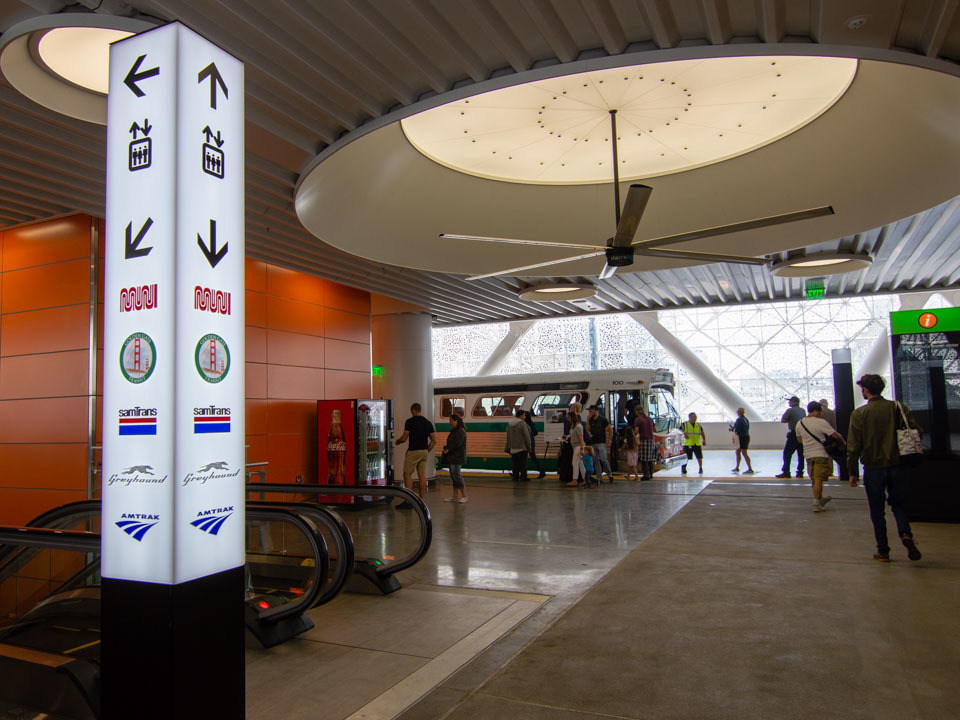 The Transit Center's 35 retail spaces will also be vacant when it reopens. Transbay Joint Powers Authority (TJPA) program manager Karen Saux told Hoodline that no leases have officially been signed for the spaces, though eight of them are currently undergoing negotiations.
For those seeking a quick coffee or lunch, food trucks will once again be available on Natoma Street. Visitors to the rooftop park can access Andytown Coffee Roasters (181 Fremont St.) and Starbucks (inside the Salesforce Tower) via direct pedestrian bridges.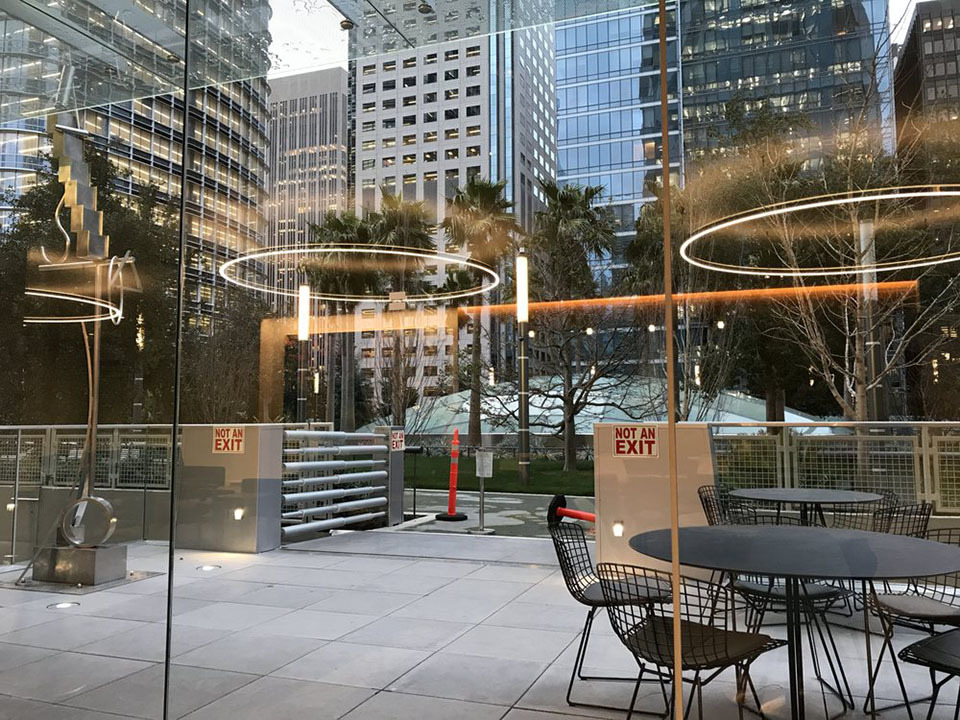 Officials say that the public shouldn't be concerned about the Transit Center's safety moving forward.
Over the last few months, the Metropolitan Transportation Commission (MTC), the Bay Area's nine-county transit authority, conducted a full, independent review of the building's structural steel, repairs and reinforcement, and concluded that the transit center is now ready to reopen. 
TJPA has also completed a facility-wide fire and life safety reinspection program, with city and state oversight.
"Public safety is at the core of our work," TJPA board chair Mohammed Nuru said in a statement. "Be assured that the problem was addressed with thorough, proper, and independent oversight and all have concluded that the issue was localized to the Fremont Street location."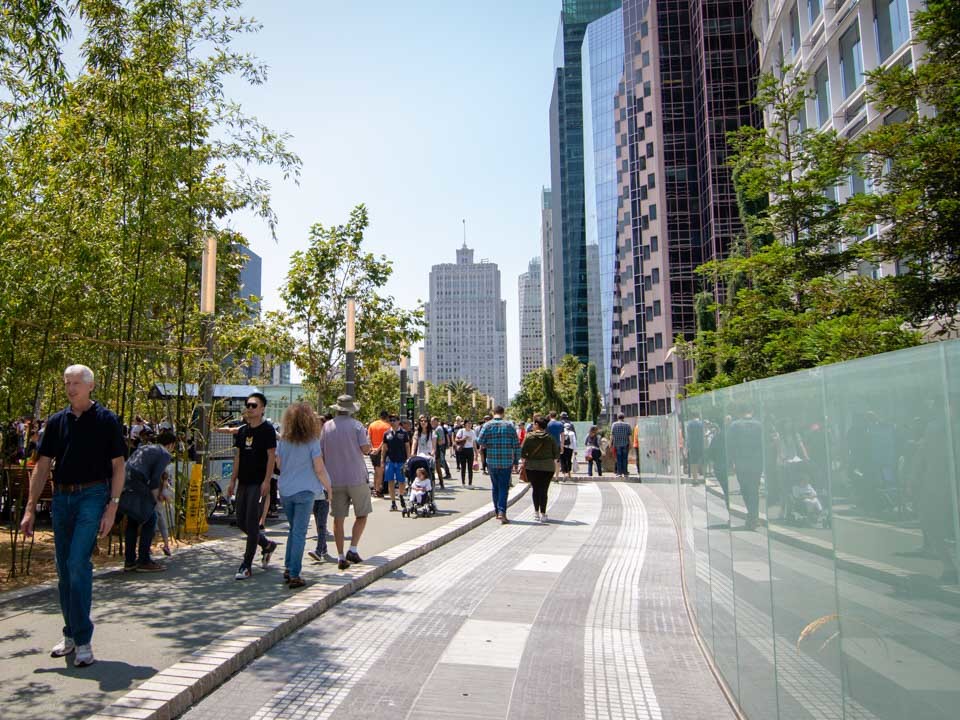 Return visitors to the rooftop park may find it looking more lush than they remembered. The nine-month break "was really a blessing" for the plants and trees, which grew in more quickly, said Ashley Langworthy, western region director for Biederman Redevelopment Ventures.
Bees and butterflies are populating the park, and "[it's] quite interesting to see [all the birds] in a downtown setting," she said. 
To draw visitors back to the park, daily activities — like yoga and meditation sessions, salsa-dancing classes and knitting workshops — will return as of next week. The main plaza will continue to offer carts of books, board games and art supplies for visitors to borrow. 
"I am so thrilled that people who work and live in the neighborhood can go back up," Langworthy said.