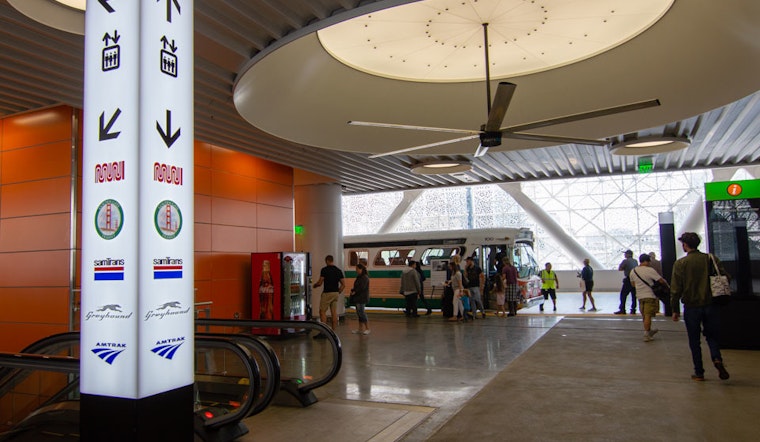 Published on July 10, 2019
Muni and Golden Gate Transit buses will finally return to the Salesforce Transit Center this Saturday, nine months after it was shut down by two dangerous fissures in the steel beams on a bus deck above Fremont Street.
The $2.26 billion Transit Center's "grand hall" and 5.4-acre public rooftop park officially reopened last week after a months-long repair effort. But it will still take another month or so for it to completely resume bus service, with the return of AC Transit, Westcat Lynx, Greyhound, Bolt, and Amtrak buses all delayed until August.
In the meantime, Muni and Golden Gate Transit will resume offering service on some lines. The 5/5R-Fulton, 7-Haight/Noriega and 38/38R-Geary will all begin picking up from the Transit Center bus plaza on Saturday, as will Golden Gate Transit's 30, 70, 101 and 10X routes. 
However, passengers will still need to go to the Temporary Transbay Terminal to take Muni's 25-Treasure Island and 714-BART Early Bird routes.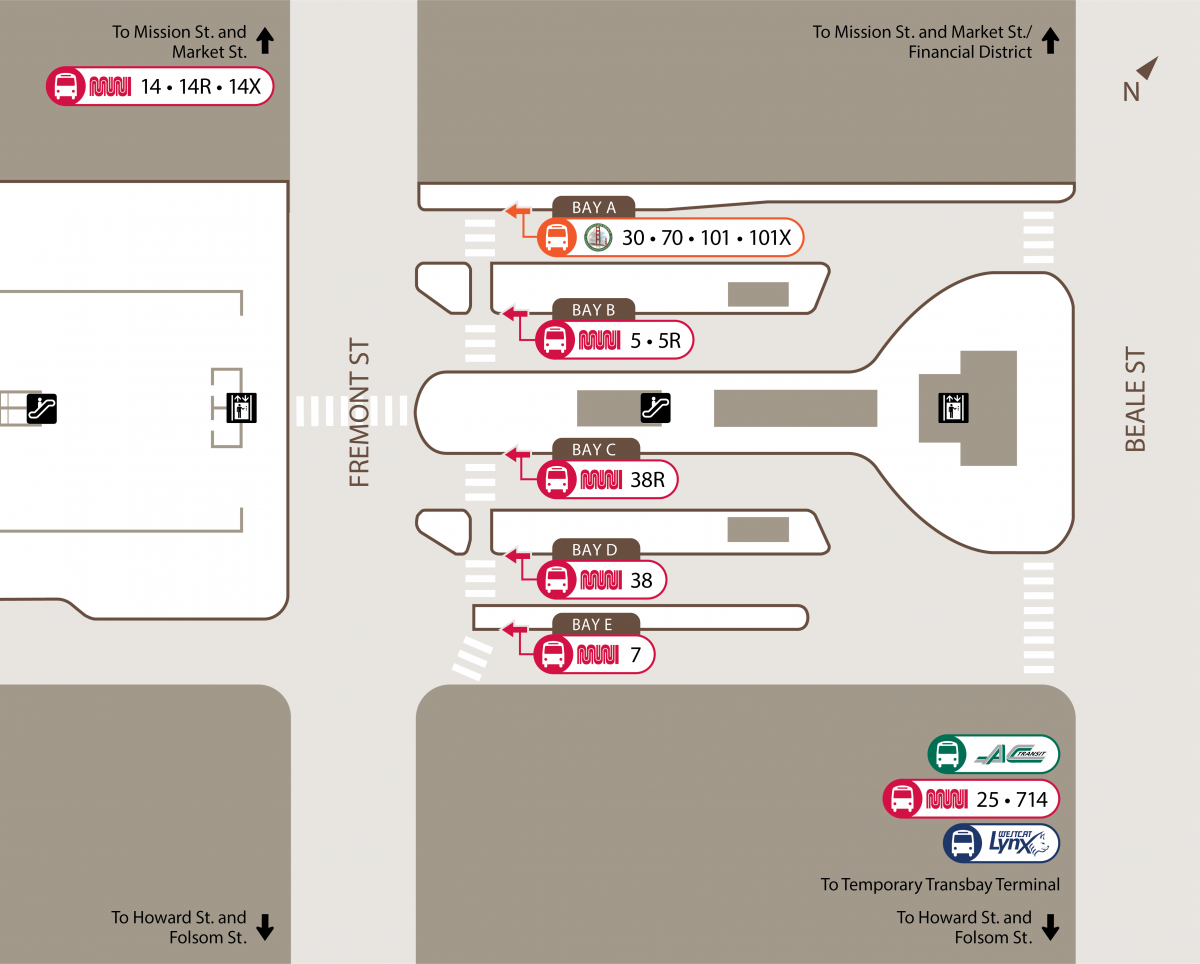 AC Transit, Westcat Lynx, Greyhound, Bolt, and Amtrak service are set to return to the Salesforce Transit Center in August, when the bus deck on level three reopens. Until then, they continue to operate out of the Temporary Transbay Terminal, about a five-minute walk from the Transit Center.
Transit riders can also expect NextMuni, Live Map and 511.org schedule data to be updated on Saturday, officials announced.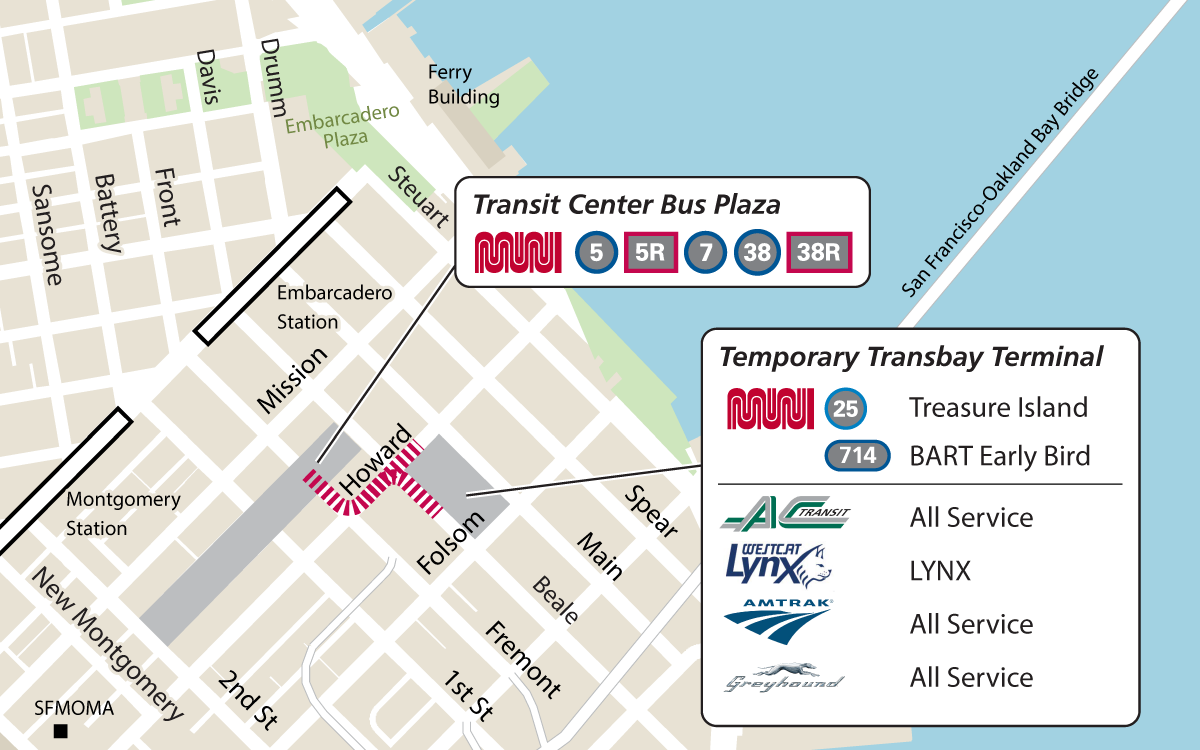 For those interested in checking out the park atop the Transit Center, daily activities — like yoga and meditation sessions, salsa-dancing classes and knitting workshops — have returned, and the main plaza continues to offer carts of books, board games and art supplies for visitors to borrow. 
And for the first time, a 30-second gondola ride now takes passengers from Fremont and Mission streets up to the rooftop park.
Transit officials say that public shouldn't be concerned about the Transit Center's safety moving forward, as the repairs to the bus deck were vetted by an independent review board.
"Public safety is at the core of our work," Transbay Joint Powers Authority board chair Mohammed Nuru said in a statement. "Be assured that the problem was addressed with thorough, proper, and independent oversight."