In this edition: a North Beach institution is in ownership turmoil, an Australian brewery has made its way to Mission Bay, and a Thai eatery has rebranded for the second time in the Lower Haight.
Closing
North Beach
Tosca Cafe (242 Columbus Ave.)
After surviving a near-closure in 2013, century-old North Beach standby Tosca Cafe is once again closing its doors, according to a report from Eater SF. But history lovers shouldn't fret: the closure is likely to be temporary, with the restaurant reopening under new, as-yet-unspecified ownership.
Tosca's NYC-based chef/owner, April Bloomfield, has struggled since splitting with business partner Ken Friedman, who was accused of sexual harassment by 10 women at the close of 2017.
Since parting ways with Friedman, she's shuttered three of the restaurants they once ran together: Los Angeles' The Hearth and the Hound, NYC's John Dory Oyster Bar, and now, Tosca, which lost its longtime chef de cuisine and manager last year after Bloomfield declined to sell them the restaurant.
According to Eater, Tosca served its last meal on Sunday night, and its bar will remain open for an undisclosed period. While Bloomfield declined to specify a reason for the closure, she told Eater that she "expect[s] the restaurant to return to full operation in the near future," and "look[s] forward to the announcement of a new chapter soon."
Opening
Mission Bay
Little Creatures (1000A 3rd St.)
Last Friday, Australian microbrewery Little Creatures opened its doors on the ground floor of the One Mission Bay housing complex.
Specializing in hoppy beer and pilsners, Little Creatures boasts 36 taps. It will spotlight beer brewed on-site by head brewer Dennis Stewart, as well as a range of beers imported from Australia.
Chef Ian De Leoz will offer an all-day menu of bites like seasoned and battered russet potatoes served with sour cream and sweet chili sauce; Turkish bread with dukkah, hummus, and olive oil; or crispy fish tacos with rockfish, corn tortilla, shredded cabbage, and spicy aioli. Brunch service will also be offered on weekends. 
"Fresh beer from 'tank to tap' is key at the new Little Creatures Mission Bay location," Stewart said in a statement, noting that the bar will also offer guest taps and collaborative brews with some of the Bay Area's craft breweries.
Lower Haight
Thep Eatery (400 Waller St.)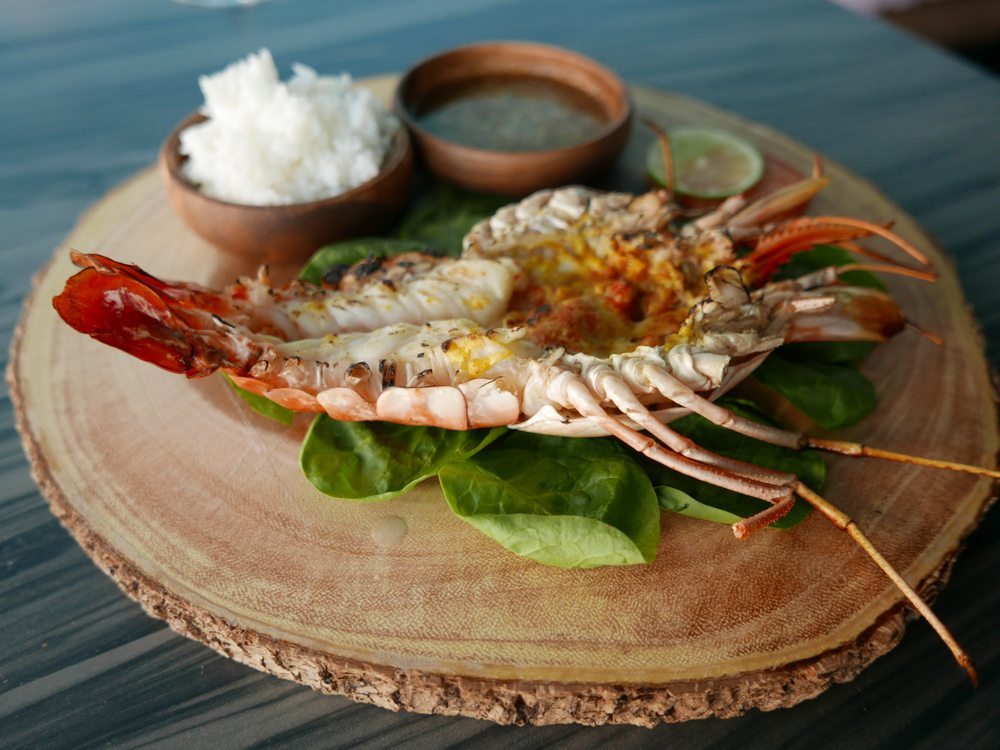 Thep Phenom, the 32-year-old Thai restaurant at the corner of Waller and Fillmore streets, has once again rebranded. Last December, the restaurant closed to become Janchay's Bistro, specializing in Thai-French fusion fare like Bangkok scallops with beurre blanc or seared foie gras over sticky rice.
But it appears the new culinary focus didn't take, and the restaurant is once again serving primarily Thai food under the name Thep Eatery. Dishes include grilled marinated chicken, avocado salad with shrimp and truffle oil, and "Thaitanic" fried tofu with eggplant.
Fans of Thep Phenom should note that there's a special section of the menu dedicated to that restaurant's favorite dishes, including choo chee salmon, basil prawns and steak with curry sauce. 
Additionally, a colorful mural has been added to the Fillmore Street side of the restaurant.
---
Seen something new (or closing) in the neighborhood? Text your tips and photos to (415) 200-3233, or email [email protected] If we use your info in a story, we'll give you credit.