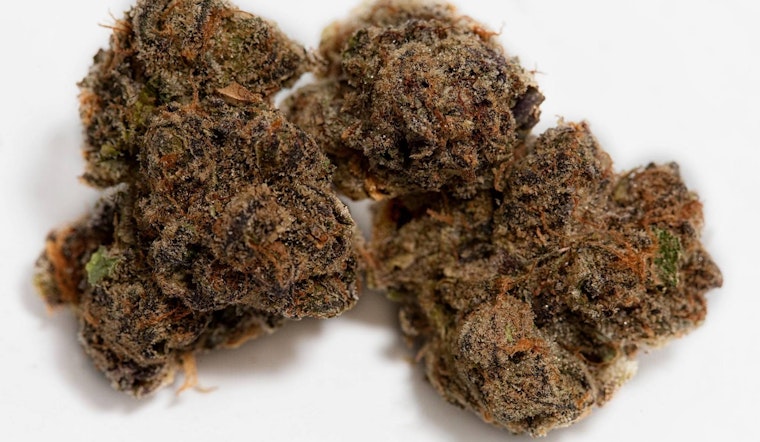 Published on August 13, 2019
Cannabis sales on Ingleside's stretch of Ocean Avenue have gone to pot.
Both of the neighborhood's longstanding cannabis dispensaries closed last year, despite holding active city permits to operate. With no new dispensaries currently in the works for the neighborhood, the vacancies are rankling Ingleside merchants.
"First, vacant storefronts are a blight, causing decreased foot traffic and increased litter on the corridor," Ingleside Merchants Association leader Miles Escobedo said. "Second, Ingleside's lack of a single adult-use cannabis shop gives more affluent neighborhoods an advantage. We need at least one to really be competitive."
"Everyone wants active storefronts," agreed Dan Weaver, executive director of the Ocean Avenue Association, the neighborhood's community benefit district. "Well-designed, properly managed and community-minded dispensaries are a benefit to the neighborhood."
The past year has not been kind to the neighborhood's dispensaries. 
Eight-year-old cannabis dispensary Waterfall Wellness, located at 1545 Ocean Ave., shuttered last December, just months after shifting from a medical cannabis dispensary to a cannabis retail business open to the general public. Calls to the business went unreturned.
A sign on the storefront states, "Sorry, we are undergoing some repairs, sorry for the inconvenience. We will be open soon. Thank you!"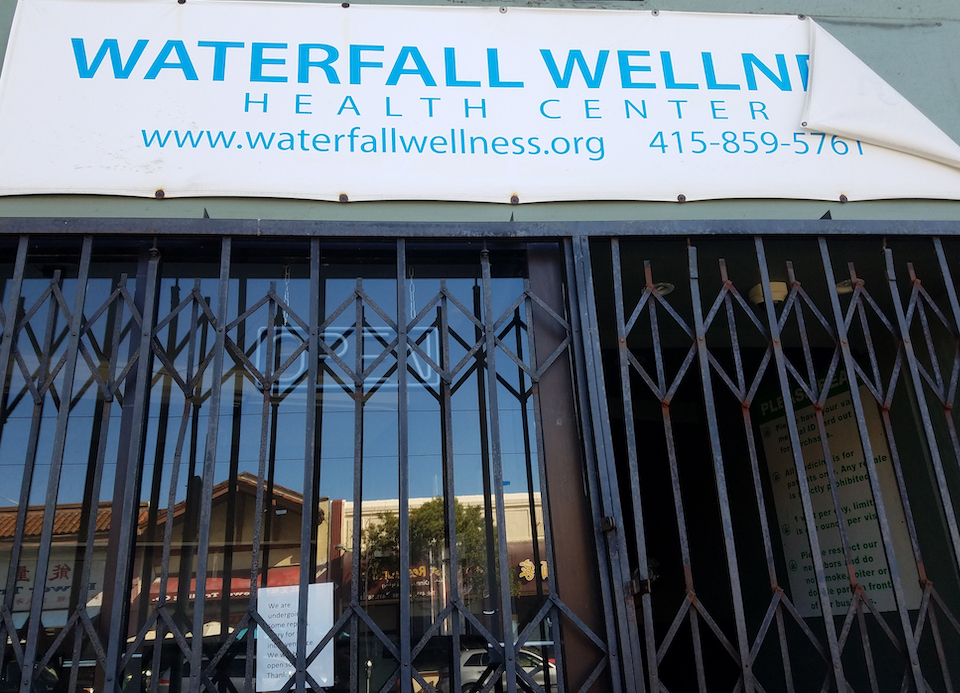 Meanwhile, 1944 Ocean Cooperative, located at 1944 Ocean Ave., closed amid a dispute between the dispensary's co-owners and landlord Lamax Nguyen, whom they allege prevented them from continuing their lease, according to a lawsuit filed with the San Francisco Superior Court.
In his lawsuit, dispensary co-owner Wyatt Hahn Lin alleges that Nguyen demanded a $55,000 payment that went unmentioned in the dispensary's lease, which Lin paid. Lin also alleges that he met frequent verbal demands for more cash payments from Nguyen, ranging from $6,800 to $10,500 per month.
In April 2017, Lin refused to meet Nguyen's demand for higher payments. As a result, he alleges, Nguyen refused to continue allowing the dispensary to operate, under the pretext that the "FBI's Drug Enforcement Agency" was threatening forfeiture of the property.
Lin says that Nguyen then demanded $135,000 and $50,000 payments as requirements to continue the lease. He then subsequently attempted to illegally evict Lin from the property, posted an invalid notice titled "30-Day Notice of Termination of Tenancy" and seized and destroyed some of Lin's personal property, Lin alleges in the lawsuit.
Nguyen is now trying to sell the building, which also houses Legend Billiards, a business he acquired, records show. Nguyen declined to comment on the lawsuit or property sale.
"My attorney says we have a strong case," Lin said. "But I still want to work this out with Max. He's just not being reasonable."
In the meantime, Ingleside residents must look elsewhere to purchase cannabis. 
Resident Edward Herman said he prefers to buy cannabis locally, but the absence of neighborhood dispensaries has left him with only the cannabis delivery company Eaze as an option.
There are currently no plans for the city's Office of Cannabis to tackle Ingleside's lack of dispensaries, said permit analyst Jeremy Schwartz.