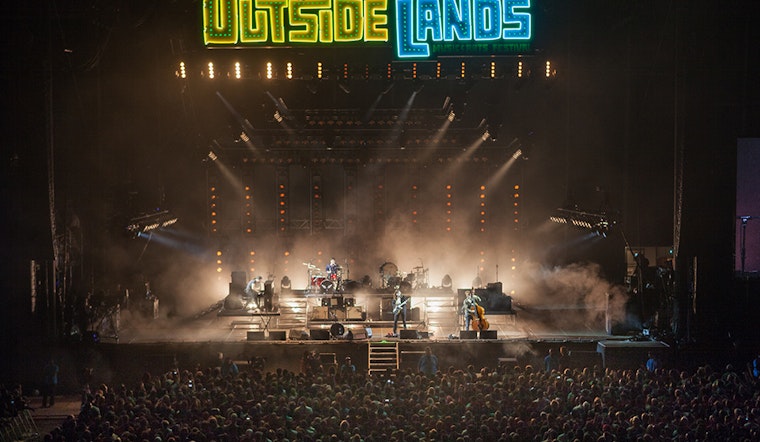 Published on August 07, 2019
For the 12th year, Outside Lands is returning to the western half of Golden Gate Park. Organizers expect 225,000 attendees to join the festivities this Friday through Sunday. 
Attendees will come for this year's headliners — Paul Simon, Childish Gambino, and Twenty One Pilots — as well as for local food options and Grass Lands, the first-ever on-site cannabis sale and consumption area at a California music festival.
Meanwhile, neighbors in the Richmond and Sunset should get ready for crowded public transport, road closures, and bands playing until 10 p.m.
Here's a list of things you need to know: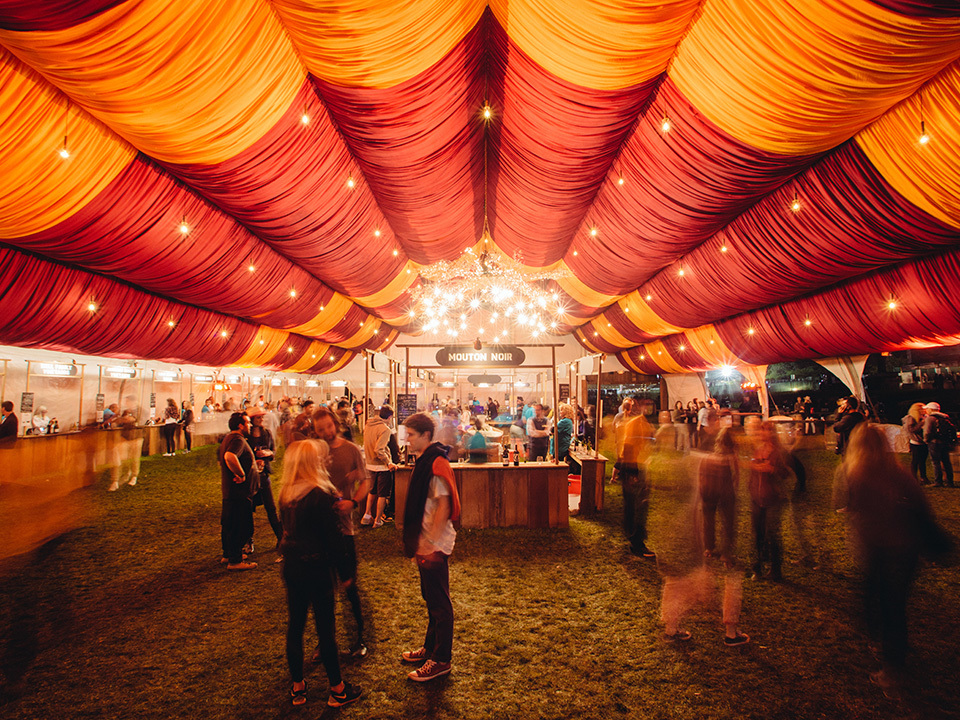 Road closures
All streets in Golden Gate Park west of the Park Presidio Bypass and Crossover Drive, as well as Sunset Boulevard (between Irving and Martin Luther King) will be closed to cars from Thursday, August 8 at 8 p.m. to Sunday, August 11 at 11 p.m.
John F. Kennedy Drive (from Transverse to 36th Avenue) has already been closed, and will remain blocked off through next Tuesday. In the meantime, bicycle access is still allowed.
Traffic and transit impacts
Expect passenger loading zones for taxis and ride-hail vehicles. Temporary taxi stands will be set up on the south side of Fulton (at 28th & 29th and 24th & 25th avenues).
Ride-hailing pick-up and drop-off areas will also be located in the Outer Sunset on the north side of Irving Street (between 25th & 27th avenues), and in the Outer Richmond at the north side of Balboa Street (between 30th and 31st avenues) and on the west side of 30th Avenue (between Balboa & Anza).
Don't let a ride-hailing driver drop you off or pick you up outside these zones: the SFMTA is planning to issue citations for loading or unloading passengers at Muni stops and on all streets in Golden Gate Park.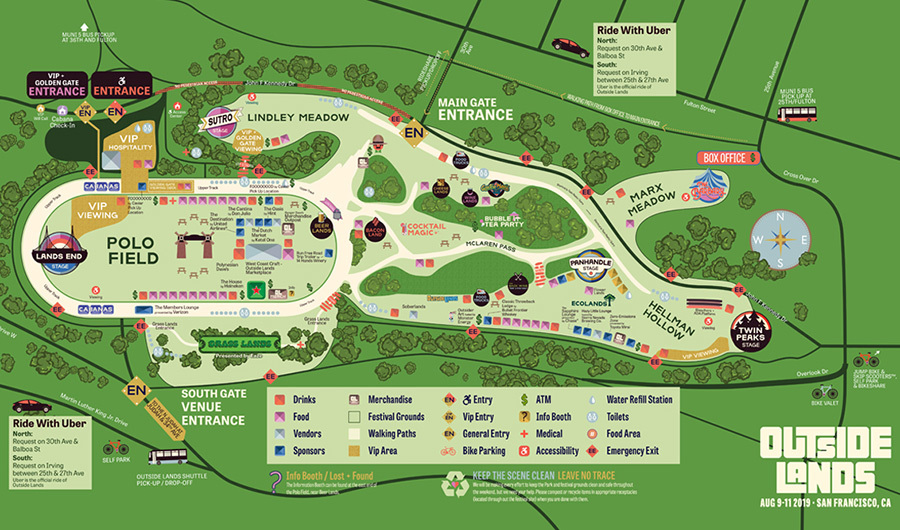 For public transit riders, Muni will provide extra service on the N-Judah and 5R-Fulton lines. Each festival night, Muni will also offer 5X-Fulton Express service from Golden Gate Park to the Civic Center BART Station.
Some ticketholders will also have access to prepaid shuttle service from the Bill Graham Civic Auditorium to the south entrance of Outside Lands.
Driving isn't recommended, as parking spaces in the area will be extremely limited. The SFMTA will respond to blocked driveway and sidewalk access complaints reported via 311, with two dedicated tow trucks and one parking control officer stationed on each side of the park.
For those that are comfortable riding to the festivities, the SFMTA recommends using bikeshare through Jump or Bay Wheels. There's also a bike parking area for riders with their own bikes. 
FAQs for festival-goers
Make sure to register your wristband, which will be your ticket during the festival. That way, if it's lost or damaged, you'll be able to get a replacement. The wristband gives you access to the festival each morning, starting at 11:00 a.m. 
Attendees are welcome to bring blankets and an empty reusable water bottle or hydration pack — or two factory-sealed water bottles, up to one liter each. There are water refill stations located throughout the festival.
However, bags and backpacks are severely restricted: they must be smaller than than 6" x 8" x 3", or in the case of single-opening drawstring bags, 13" x 16". Only clear plastic or PVC bags are allowed in larger sizes. 
Outside alcohol is barred from the festival, as are weapons, selfie sticks, video equipment, bicycles, umbrellas, drones and skateboards.
Alcohol and food will be offered on-site, with plenty of vegan, vegetarian and gluten-free food options. All food, beer, and merchandise stands will take credit cards and Apple Pay in addition to cash. 
If you need to bring your prescription medication, make sure the label matches the name on your ID. Only registered service animals will be allowed at Outside Lands, and the festival provides handicap parking as well as wheelchair-friendly walkways.
The festival is also offering emergency text alerts. Text OUTSIDELANDS to 888-777 to sign up. 
Off-site events
Hoodline tipster Yuri alerted us that there are also several parties related to Outside Lands in other parts of the city. Check out the list of official night shows, as well as the midnight Later Lands event on Friday and the "The Officially Unofficial OSL After Party" on Saturday.