After abruptly closing last month, short-lived Castro restaurant Cook Shoppe (215 Church St.) appears unlikely to reopen as promised — and its owners, one of whom is currently in prison, are facing lawsuits from multiple vendors and claims of unpaid wages from former employees. 
Cook Shoppe, which took over the longtime Chow on Church space in May, shuttered on August 31 in the wake of an investigation by the California Department of Alcoholic Beverage Control for serving alcohol without a license. 
On August 16, owner Lawrence Tonner was arrested at Cook Shoppe on the charge of selling alcohol without a license, as well as for an outstanding fugitive felony warrant. On Wednesday, he was extradited to New York City for a parole violation, related to a 2012 conviction of felony second-degree burglary, grand larceny and criminal possession of stolen goods. He is currently being held at the Vernon C. Bain Correctional Center in the Bronx. 
Back in August, Mark White, the man who had previously presented himself to a Hoodline reporter as Cook Shoppe's owner, said that he was actually just a "passive investor." Nonetheless, he promised Cook Shoppe would reopen by the end of September, with a new name and fast-casual concept. 
Instead, it appears that the restaurant is gone for good. In a now-deleted September 21 post to the Facebook group Chefs Lounge S.F. Bay Area, Cook Shoppe's former chef, Larry Keck, advertised the liquidation of the restaurant's equipment.
On Monday, a Hoodline reporter stopped by the restaurant to speak to Keck, who was on-site, but he declined to comment. Cook Shoppe's landlords, Thomas Iveli and Robert Sigmund of Norcal Holdings LLC, did not respond to a request for comment on the future of the space.
Unraveling the story behind Cook Shoppe's closure — and the space's potential future — has been complicated by the fact that both White and Tonner used multiple aliases, frequently impersonating other people, as well as one another, to both local business owners and government agencies.
Further complicating matters is the fact that prior to joining Cook Shoppe, White also planned to open two other restaurants across the street: Gramercy Park (216 Church St.) and Gramercy Park To-Go (212 Church St.)
The future of those two projects is now unclear. When a Hoodline reporter attempted to contact White this week, his phone number was disconnected. 
Justine Shoemaker of Veritas Investments, which owns the two prospective Gramercy Park spaces, confirmed that Veritas currently has leases in place at both 212 and 216 Church St. But she declined to comment about the names on the leases, or when the spaces are expected to open.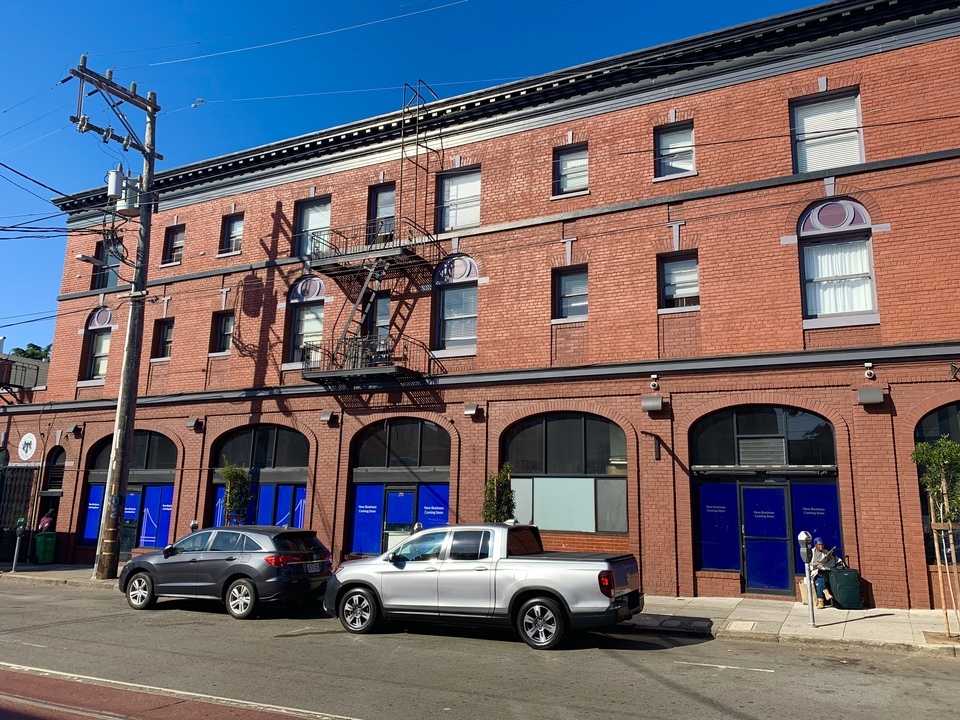 What is clear is that Cook Shoppe's owners are facing serious legal allegations. 
On September 6, two of the restaurant's suppliers, Bi-Rite Foodservice Distributors (BiRite) and Oakville Produce (Greenleaf), filed suit against Cook Shoppe and 212NYCSF LLC for breach of contract, seeking collective damages totaling over $80,000. 
BiRite CFO Zack Barulich told Hoodline that Cook Shoppe initially made payments large enough to keep them in good standing to receive further shipments. But they eventually fell several months behind on payments.
Attorney Kaipo Young of Leader-Picone & Young, LLP, who represents both companies, said the lawsuits are in their beginning stages, but the companies are not optimistic about receiving payment.
The restaurant owner names cited in the lawsuit are "John Diiorio aka John Richard Diiorio, and Mark White aka Michael Esposito aka Lawrence Tonner aka Laurence Tonner."
As Hoodline previously reported, "Mark White" is an alias, and White introduced himself as Lawrence Tonner to multiple city officials and Castro business owners. However, White has repeatedly declined to provide his real name to a reporter.
White's claims of being a "passive investor" in Cook Shoppe also appear to be dubious. The signed BiRite and Greenleaf contracts attached to the lawsuits show White identifiying himself as an owner of Cook Shoppe, alongside Di Iorio.
Tonner introduced himself to business owners and city officials as Johnny Di Iorio (spelled Diiorio in the lawsuit), and John Di Iorio was also the name listed on Cook Shoppe's liquor license. Hoodline has been unable to contact the real Di Iorio.
Young tells Hoodline the potential ramifications for signing contracts with a false name could include fraud charges.
Di Iorio and Tonner were formerly partners in a catering firm, Avocado & Company, alongside Cook Shoppe's pastry chef, Janay McCullough. Earlier this month, McCullough had both men removed from the business.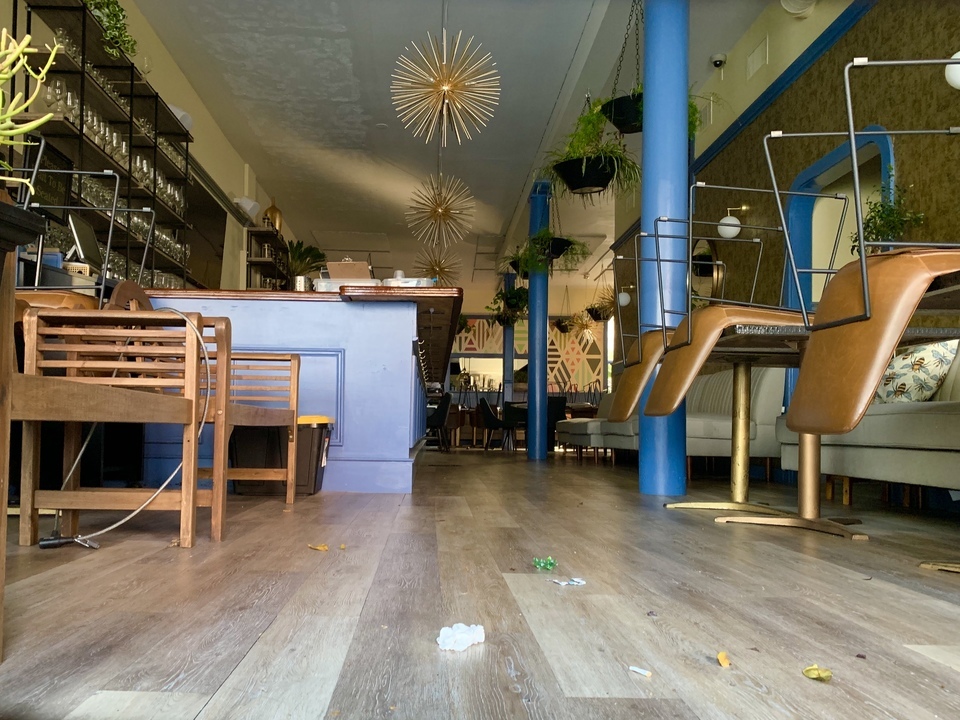 A Hoodline reporter attended Tonner's September 18 court hearing, where he was represented by public defender Maria Evangelista, and attempted to interview Tonner while he was in custody at the SF County Jail. However, he declined to comment without his lawyer present.
Tonner is the adopted son of Robert Tonner and Harris Safier, who reside in upstate New York. Robert Tonner is the former owner of Tonner Doll Company, and Safier is the owner of New York real estate firm Westwood Metes & Bounds. Reached via phone, Safier declined to comment.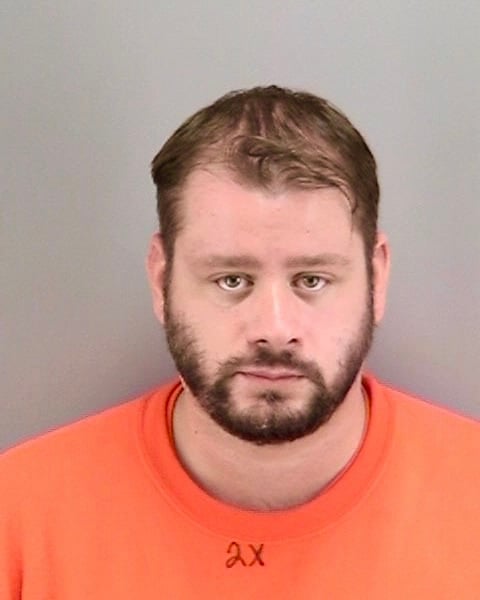 Meanwhile, Cook Shoppe's former executive chef, Daniel Kuuk, tells Hoodline that he and 25 other employees — including servers, bussers and kitchen staff — had their paychecks bounce, and that White has yet to make good on the missed payments, despite promising to do so. 
Kuuk joined Cook Shoppe as a replacement for Keck on August 21, less than two weeks before it closed. After confronting White about a bounced paycheck, Kuuk quit. 
The restaurant's social media consultant, Allie Tong, began working at Cook Shoppe in May and also quit in August after a paycheck bounced. She said she's still owed pay for two months of work.
Hoodline reached out to SFPD to determine whether they are investigating the workers' claims. Spokesperson Michael Andraychak said the department does not comment on open cases.
In an attempt to distance himself from Cook Shoppe and Tonner, White sent a statement to the restaurant's former employees and consultants, directing anyone seeking payment to contact Tonner.
"I have no insight into what will happen to this or any of his other projects in California, as I am no longer working for or with him or his projects," White wrote. 
But it appears that there are allegations of fraud and unpaid wages against White that predate his time in San Francisco. 
Under the alias Michael Esposito, White appears to have operated an L.A.-based catering company called Zen Craft, along with his partner, Barrett Walters. The company's Yelp reviews allege multiple instances of fraud, arguing that the pair failed to provide contractually obligated catering services.
One customer, Thomas Oliver, filed a 2017 lawsuit against Zen Craft in Los Angeles Superior Court, seeking $4,551.50 for failure to provide services.
Esposito, Walters and Zen Craft were featured in a 2018 "Power Couples" issue of Angeleno magazine. Multiple sources have confirmed that the man who presented himself to them as "Mark White" is the same man pictured as "Michael Esposito" in the magazine.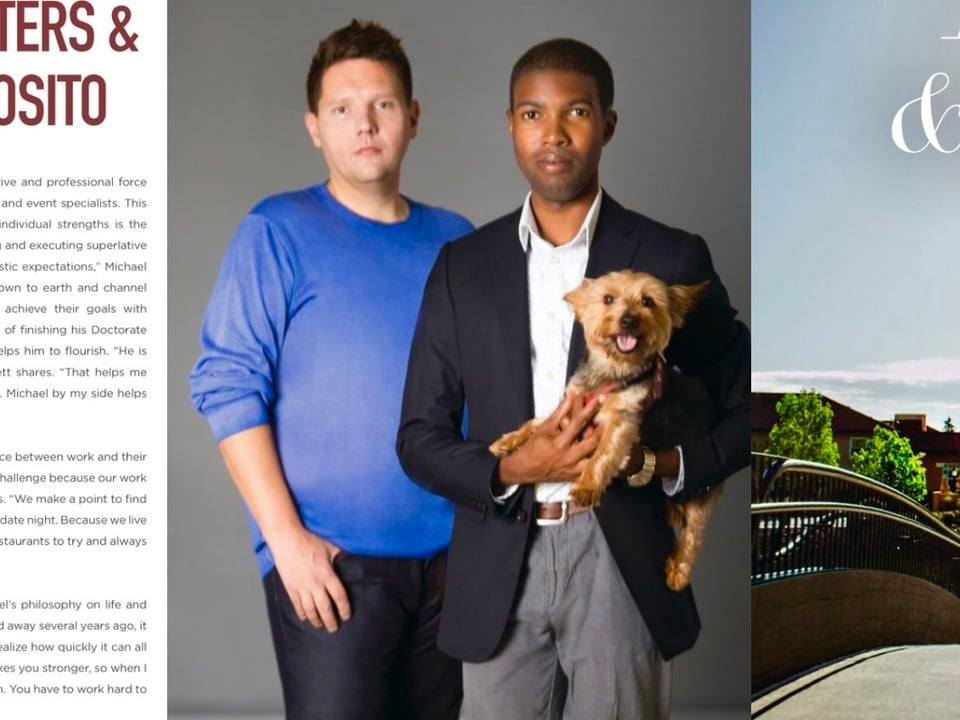 White also appears to have run a now-defunct online news source, Newsaratti, which allegedly failed to pay its freelance writers for their work. Newsaratti launched in 2015 and folded in 2016.
Multiple writers shared stories on Twitter of not being paid, including sportswriter Bobby Boonie, who said he was "scammed" by Newsaratti in a 2016 blog post.
District 8 Supervisor Rafael Mandelman, who represents the Castro, told Hoodline that none of Cook Shoppe's former employees have been in contact with his office about the wage theft issue, and that he has not been contacted by SFPD regarding an investigation.
"It's very sad, I feel bad for the workers and various vendors," said Mandelman. "It's terrible for the neighborhood, they need good businesses opening up ... It's a real bummer."