With 250,000 participants expected, this Sunday's 36th edition of the Folsom Street Fair will cause crowded streets, Muni reroutes, no-parking zones and street closures around SoMa.
Leather and fetish enthusiasts, as well as spectators from all over the world, will arrive to see 200 exhibitor booths showcasing fetish gear and toys; a live stage with indie, electronic and alternative acts; a large dance area; live BDSM demos; and another performance stage. Coat and clothing check areas will be provided, as nudity is allowed on the event grounds.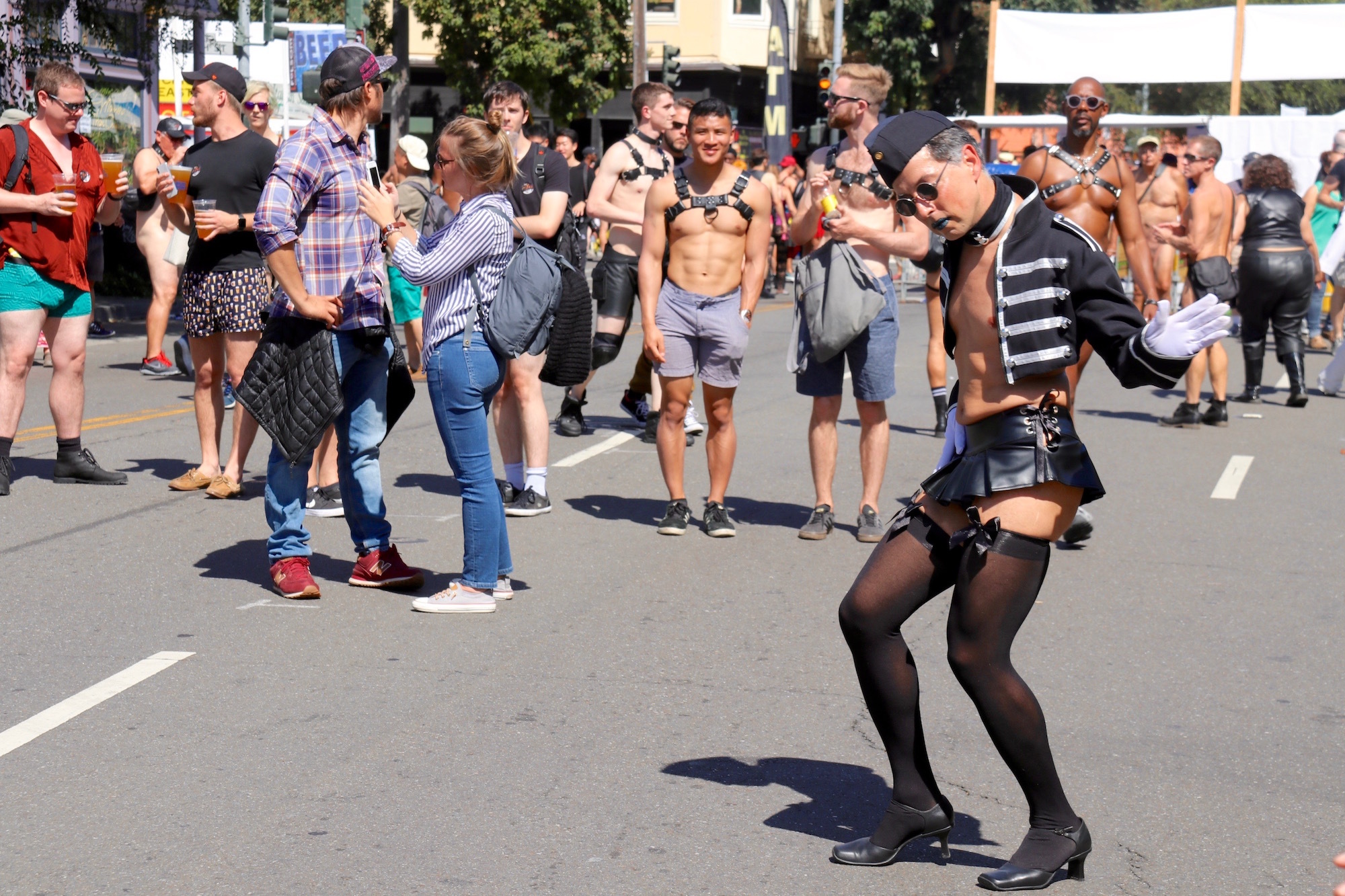 Entry is a suggested $10-15 donation, with a portion of the proceeds going to nonprofits like the San Francisco Gay Men's Chorus, the Castro Country Club and the Berkeley Free Clinic.
For those who don't like to wait in line, organizers said that the entry gates on Howard Street (at 9th, at 10th, and 11th) are expected to move the fastest. The gates on the Harrison Street side tend to move more slowly.
Smoking, pets (aside from service animals) and those under 18 are not allowed on the Folsom Street Fair grounds.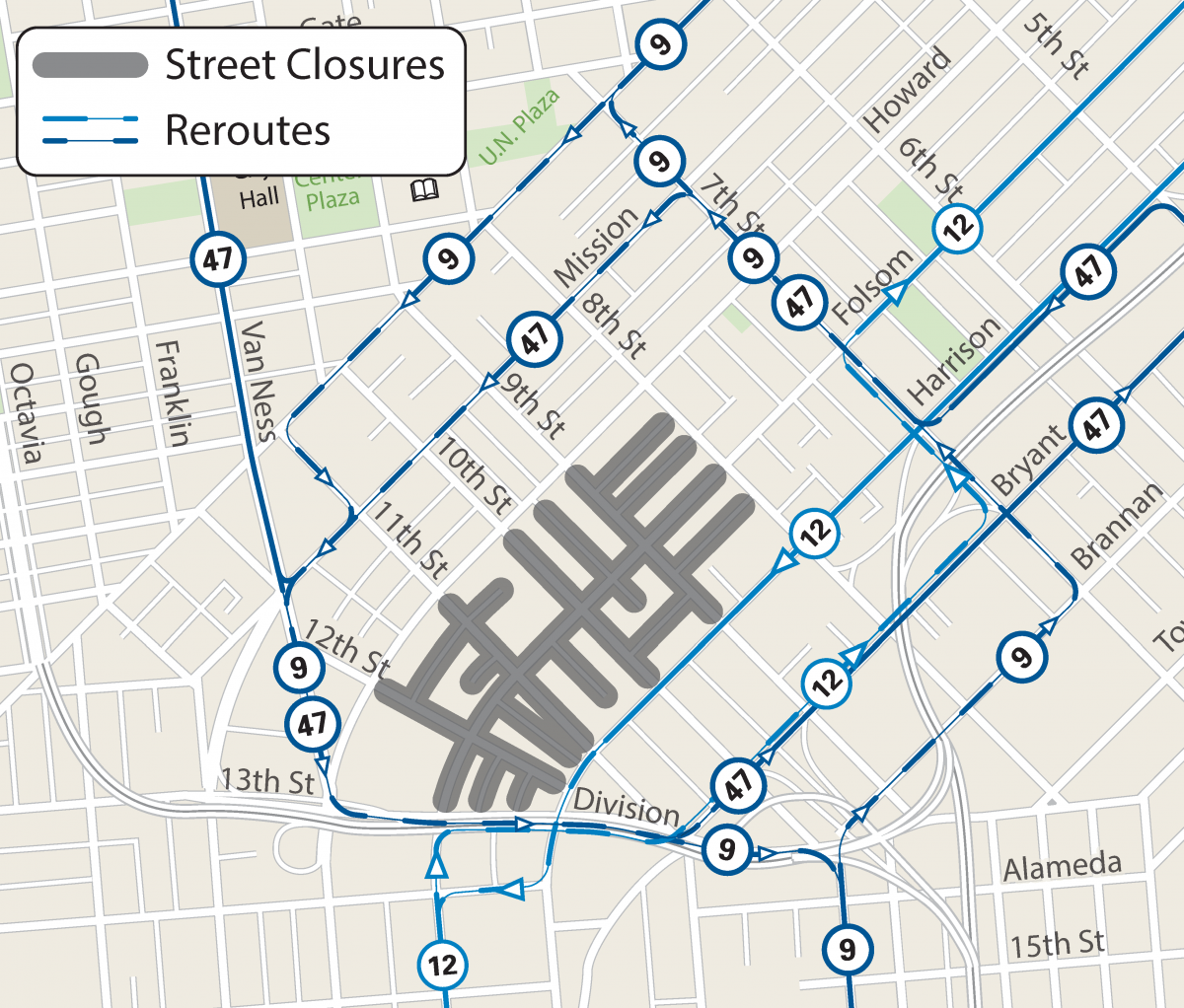 Given the event's ties to leather culture, many participants are expected to arrive by motorcycle. The San Francisco Dykes on Bikes Women's Motorcycle Contingent will charge a $5 fee to park motorcycles on Ninth Street (enter from the Harrison Street side). Bicycle parking, hosted by The Pedal Pups, will be on 12th Street.
Street closures will be in effect from 3 a.m. to 10 p.m. along Folsom Street (between 8th & 13th streets); 9th, 10th, 11th and 12th streets (between Howard & Harrison); Dore Street (south of Howard) and in all alleys and intersections between 8th & 13th and Howard & Harrison streets). Keep an eye out for no-parking signs posted on these streets as well.
When it comes to Muni buses, the 9-San Bruno, the 12-Folsom/Pacific, and the 47-Van Ness bus lines will see reroutes, while the 19-Polk may experience delays near the event area. For more details, head over to the SFMTA's website.
According to a notice posted on the doors of neighboring businesses, deliveries will be admitted to the fairgrounds until 9 a.m., but no vehicles will be allowed to enter or leave after that.
All outside dumpsters will be removed on Friday before the event, and returned on Monday. Residents and business owners who need the dumpsters during that time are encouraged to take them inside.