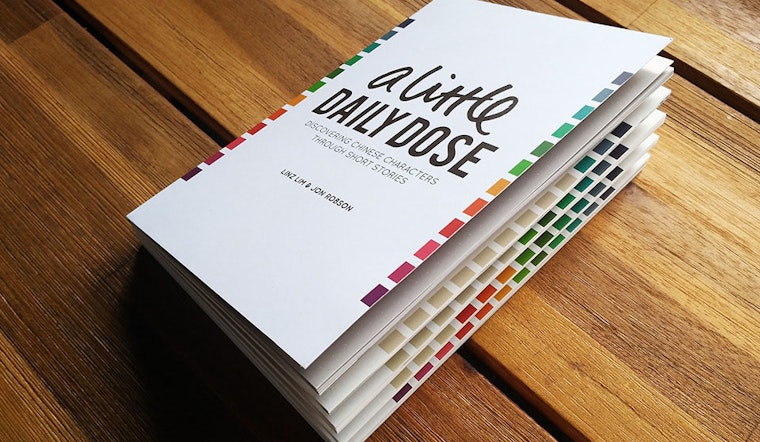 Published on September 04, 2019
Walking down the street near their home in the Inner Richmond, married couple Linz Lim and Jon Robson have learned little bits of the neighborhood's many native languages — Russian, Spanish, Korean and Mandarin Chinese. 
"In the beginning, we would be looking at the English words," Lim said. "But when we walk down these streets almost every day, it's not hard to become familiar with simple phrases in other languages."
When Robson, a software engineer who hails from England, expressed an interest in learning more Mandarin, Lim, a bilingual Chinese-Singaporean designer, considered how best to help teach him.
She settled on writing and illustrating a book of stories in both English and Chinese, with the idea of creating something that Robson, and other newcomers to Mandarin, could study for a short amount of time each day.
The result is "A Little Daily Dose: Discovering Chinese Characters Through Short Stories," which the couple published earlier this year after a successful Kickstarter campaign.
Lim was inspired to create the book, and its companion digital vocabulary handbook, for time-pressed learners like her husband. "With work, traveling and all sorts of distractions these days, it seems pretty hard to commit and follow through with learning a new language," she said.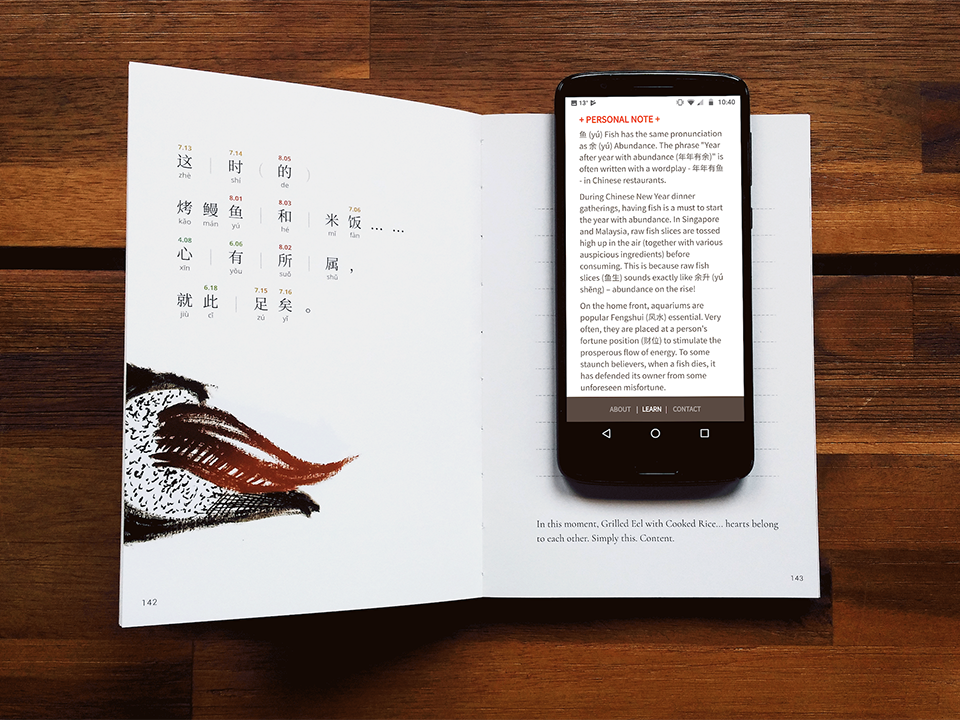 "A Little Daily Dose" starts with English stories, slowly adding simplified Chinese characters as readers' curiosity kicks in.
"Most people found the idea of having Chinese and English on adjacent pages pretty refreshing, as it made Chinese less daunting for them," Lim noted.
The book has been a surprise hit with Asian-Americans as well. While Lim was educated bilingually, she and Robson have met other interracial couples where one partner grew up speaking Mandarin, but never learned to read Chinese characters.
"As the non-Chinese speaking partners start to learn the language, they both found something to share in the process of learning," she said. 
Korean- and Japanese-Americans learning Chinese are also able to recognize similar words and characters in their families' native languages.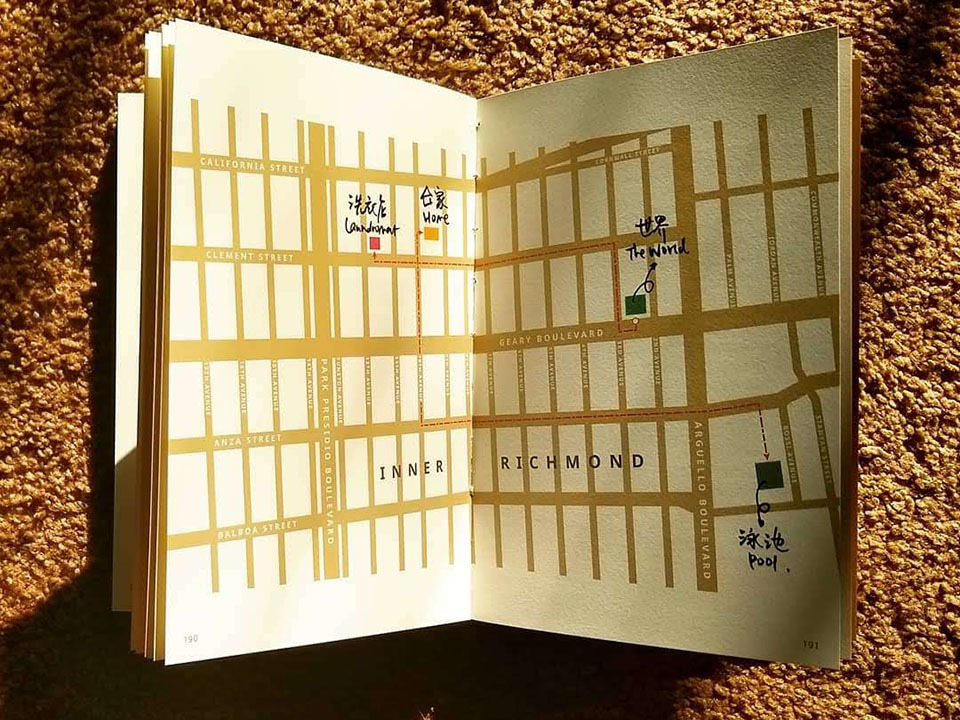 Portions of "A Little Daily Dose" are directly inspired by the couple's day-to-day lives in the Inner Richmond, with a map of the neighborhood depicting Chinese characters for destinations like the pool and laundromat. 
An entire story came out of the latter locale: "No matter how well we plan our waiting time to run errands, I constantly find myself [at the laundromat] staring at the last few minutes of 'towels twirling'," Lim said. The experience inspired a story in the book about the adventures of two towels in a spa.
For those interested in purchasing the book, it's now available online and at neighborhood bookstores Green Apple Books (506 Clement St.) and at the Black Bird Bookstore (4033 Judah St.).