Castro residents will soon be able to pick up their prescriptions from the first independent pharmacy to operate in the neighborhood in decades. 
TIN Rx Pharmacy is set to open this Saturday at 2181 Market St. Its space was formerly a portion of food hall The Myriad, which closed last year.
TIN Rx was founded by pharmacist Dr. Christina Garcia and chief operating officer Patricia "PJ" Nachman, who are partners in both business and life. Its name stands for "The Independent Pharmacy," but is also Garcia's longtime nickname.
The Castro will be the flagship location for the company, which is headquartered in Mid-Market's Fox Plaza and has two other outposts in Northern California's Tehama County (Los Molinos and Corning). Another location is set for L.A.'s West Hollywood, with plans to open early next year.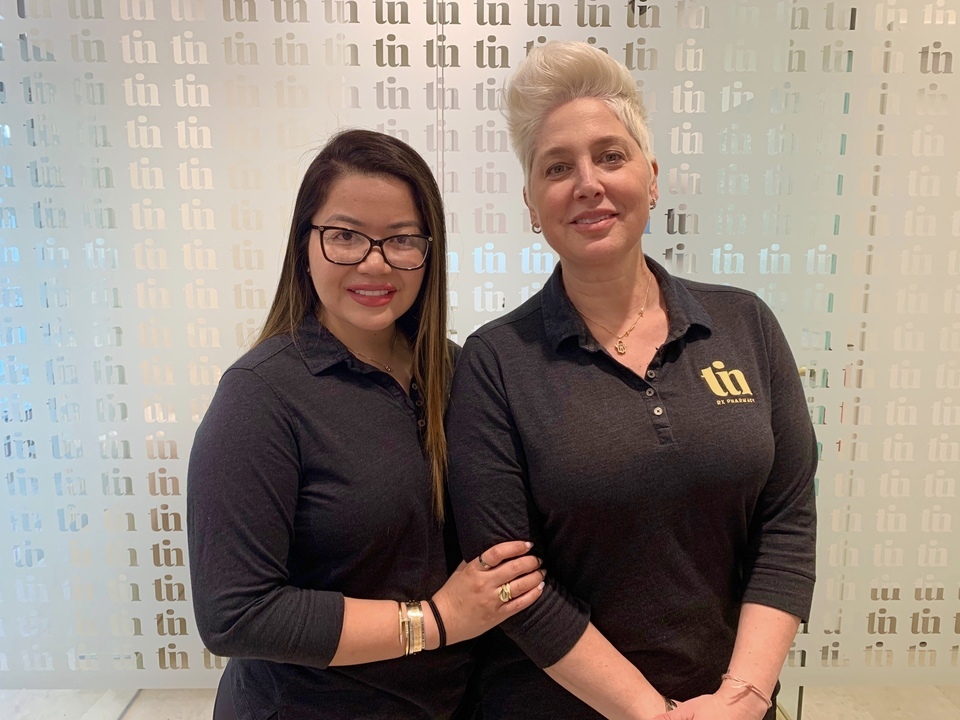 Garcia and Nachman say they aim to provide customers with a friendly and welcome alternative to the typical neighborhood pharmacy, with an emphasis on LGBTQ+ customers. 
Going by the slogan "a stigma-free pharmacy," TIN Rx will be the first independent pharmacy to dispense PrEP (pre-exposure prophylaxis), the HIV prevention drug commonly known as Truvada. It will also offer guidance for transgender patients undergoing hormone therapy, and HIV-positive patients maintaining a medication regimen. 
"We're really excited to bring an independent pharmacy back to the LGBTQ+ community," said Garcia.
In doing so, the pair will revive a long-dormant tradition: Star Pharmacy at 18th and Castro streets, which closed in 1985, is believed to be the last independently owned pharmacy to have operated in the Castro. Now a Walgreens, the pharmacy is notable for its central role in the HIV/AIDS crisis.
Photos of Star Pharmacy and Harvey Milk adorn TIN Rx's walls, along with a page from an anonymous AIDS patient's diary.
Garcia noted that she Nachman have been avid supporters of SB 159, a new piece of California legislation that authorizes pharmacists to furnish pre- and post-exposure prophylaxis (PrEP and PEP) without a physician's prescription. It also prohibits insurance companies from requiring prior authorizations for patients to obtain PrEP coverage.
The bill, introduced by former Castro Supervisor and current San Francisco State Senator Scott Wiener, was passed by both the State Senate and the Assembly this year. A representative for Wiener's office says that it's currently awaiting signature from Gov. Gavin Newsom, and is likely to pass within the next few days.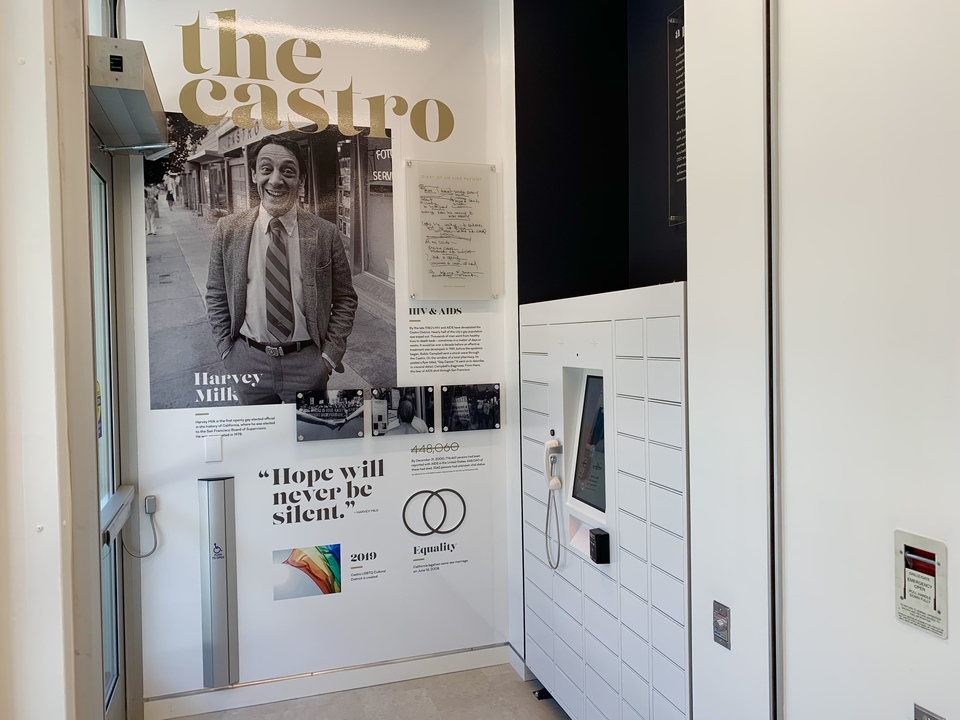 In addition to its work serving LGBTQ+ patients, TIN Rx will offer another convenience to customers: a 24-hour automatic drug dispensing (ADDS) machine, accessible via a phone scanner for pre-registered customers.
Garcia says the machine uses a randomized system of unmarked boxes, to help deter theft. It will also have 24-hour surveillance cameras, for additional security.
Customers not wanting to use the machine will still be able to pick up their prescriptions in the traditional manner from the counter, or even order them through a mail subscription box. 
TIN will also boast a pre-sorting machine that will funnel a customer's prescriptions into daily packets, making it easier to maintain regimens of multiple drugs.
"We have a deep understanding of the challenges and needs that arise within the LGBTQ community, and aim to cater to the unique needs of our individual patients," said Nachman.
The pharmacy will work in close concert with neighboring One Medical, which opened earlier this year in the larger space also vacated by The Myriad.  If this location succeeds, more San Francisco outposts could be on the way.
Those interested in checking out the new pharmacy are invited to an open house this Saturday, September 28 from 10 a.m.-5 p.m.
After that, TIN will be open Monday-Friday from 9 a.m. to 6 p.m., and Saturday and Sunday from 10 a.m. to 5 p.m.