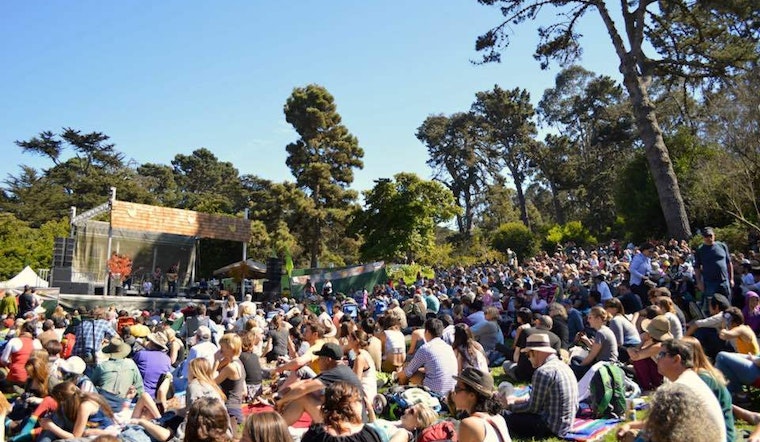 Published on September 27, 2019
Next week marks the 19th annual Hardly Strictly Bluegrass music festival, a free concert in Golden Gate Park that brings over 80 performers and as many as three quarters of a million people over three days, according to organizers.
Acts this year will include Emmylou Harris, Joan Collins, Calexico with Iron and Wine, Kurt Vile and the Violators, Mercury Rev with Beth Orton, Tanya Tucker and more.
The festival will, as usual, impact neighboring Richmond and Sunset neighborhoods as well as those farther afield; here's what you need to know.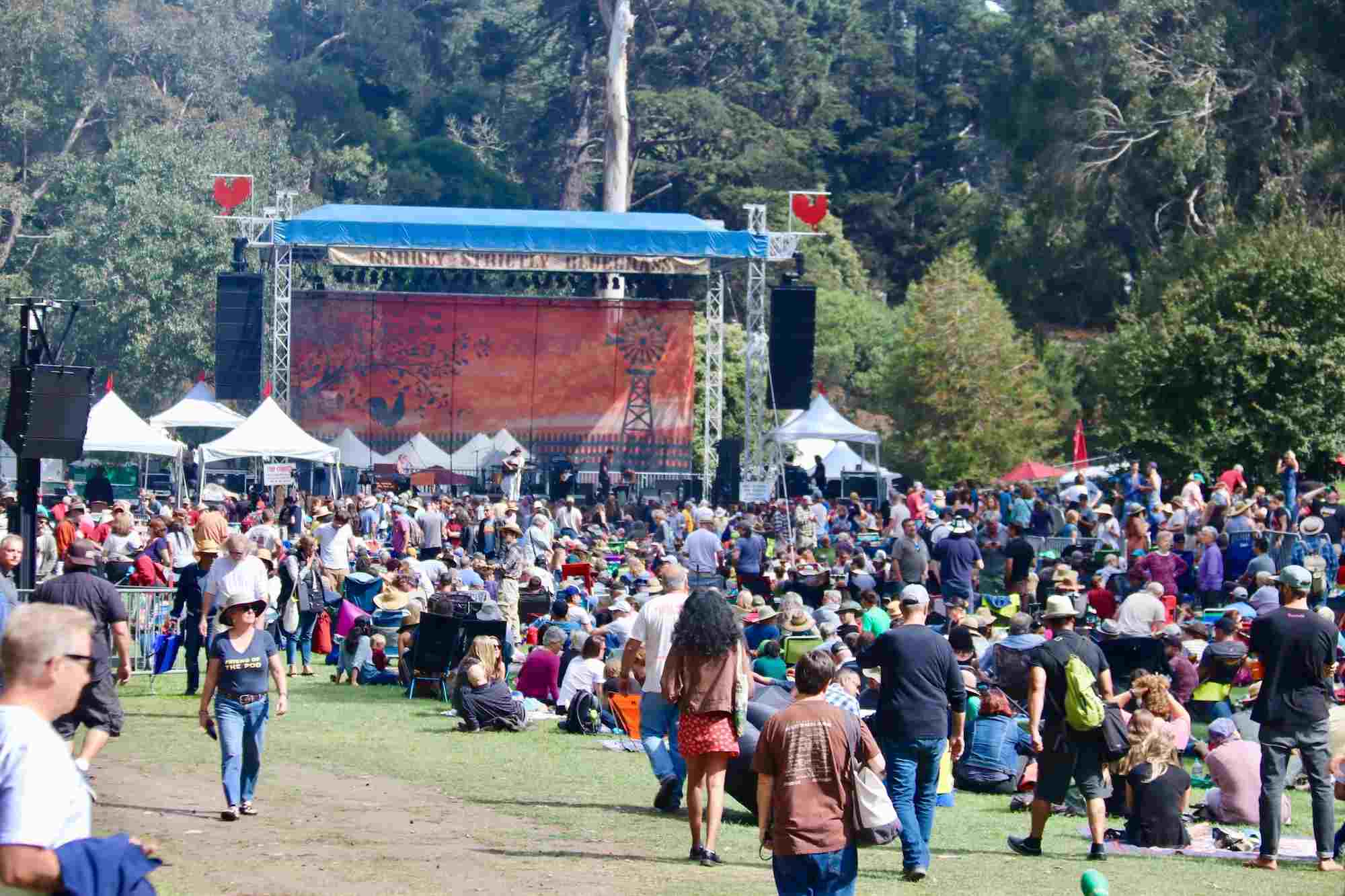 Neighborhood hotline
For any noise complaints, residential issues or comments during festival hours, call the hotline at 415-406-9014.
If you live in the area, the city also recommends posting "no parking" signs in your driveway if you live in the mid- to outer Richmond or Sunset.
Rules, equipment
There's a blanket ban on all kegs, large coolers, and "chairs that disrupt your neighbors." 
Small bags, clear backpacks and cooler bags smaller than 16 x 16", and 2.5L or less water bottles are all permitted. Blankets and short chairs are fine, but all bags and equipment will be subject to search upon entry.
All entrances will remain closed and barred until 9 a.m. Friday, Saturday and Sunday.
Food & drink
A full host of food vendors will be open for business during the festival, but Hardly Strictly reports that no alcohol will be available for sale in the park. Instead, attendees are welcome to bring beer or wine (no hard alcohol) in cans or plastic—no glass bottles allowed.
No ATMs will be onsite for cash needs, but all vendors will accept card payment.
Traffic and transportation
Hardly Strictly will take up Hellman Hollow, Lindley meadow, and Marx meadow in Golden Gate Park. Starting Monday, September 30, traffic on JFK will be restricted while crews set up. During the festival, entrances will be available at JFK and Transverse, Fulton and 30th Ave., JFK and 36th Ave., and the South Polo Field.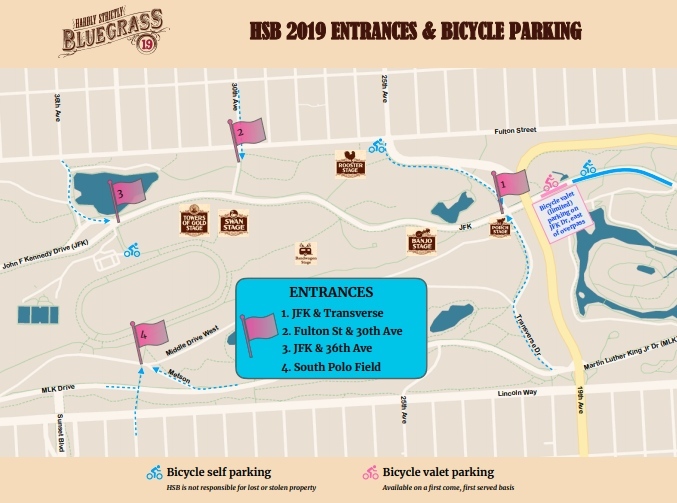 Driving to the festival is strongly discouraged if you can help it. If you have to, avoid parking in driveways (you will likely be towed).
Hardly Strictly recommends trying early bird spots in local schools for paid parking: "Similar to last year, we expect paid parking to be available on a first come first serve basis at a few lots."
George Washington High School – 600 32nd Ave. 
Argonne 680 18th Ave.
Lafayette (Sat & Sun ONLY) – 4545 Anza Street @ 36th Avenue 
Jefferson Elementary School (Sat & Sun ONLY) – 1725 Irving St. 
Lawton Alternative School (Sat & Sun ONLY) – 1570 31st Ave.

Bike parking will be available on JFK Drive east of Crossover and at Fulton and 26th Avenue. 
If you plan to take public transit, give yourself plenty of time; lines immediately adjacent to the park (5-Fulton, 7-Haight, 29-Sunset) all get packed early, especially towards the end of the day