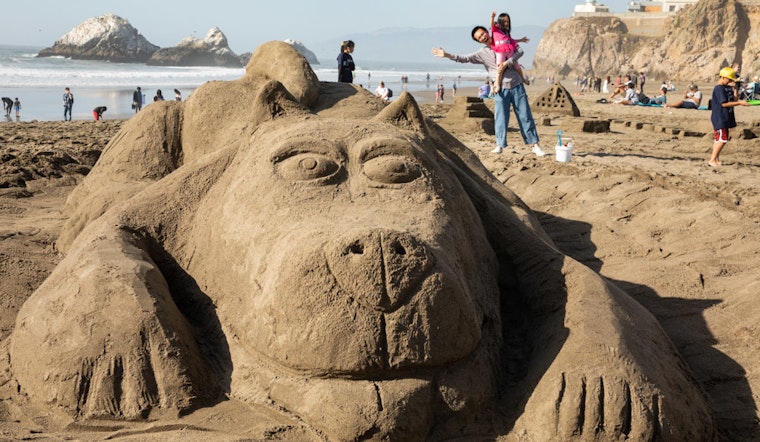 Published on October 28, 2019
The community came together under clear skies at Ocean Beach on Saturday for the 37th Annual Leap Sandcastle Classic. The event teams up local schoolchildren with architecture, design, engineering and construction companies to compete in a giant sand sculpture competition. It also features live music throughout the day and food truck cuisine.
The sandcastle classic is the largest sand castle competition in Northern California, and benefits Leap Arts in Education. The non-profit was founded in 1979, in response to drastic budget cuts that all but eliminated elementary school arts education in California.
Leap Arts helps bring art and architecture to classrooms in an effort to provide "high quality arts education." This year they reached over 8,500 children from 32 different Bay Area schools.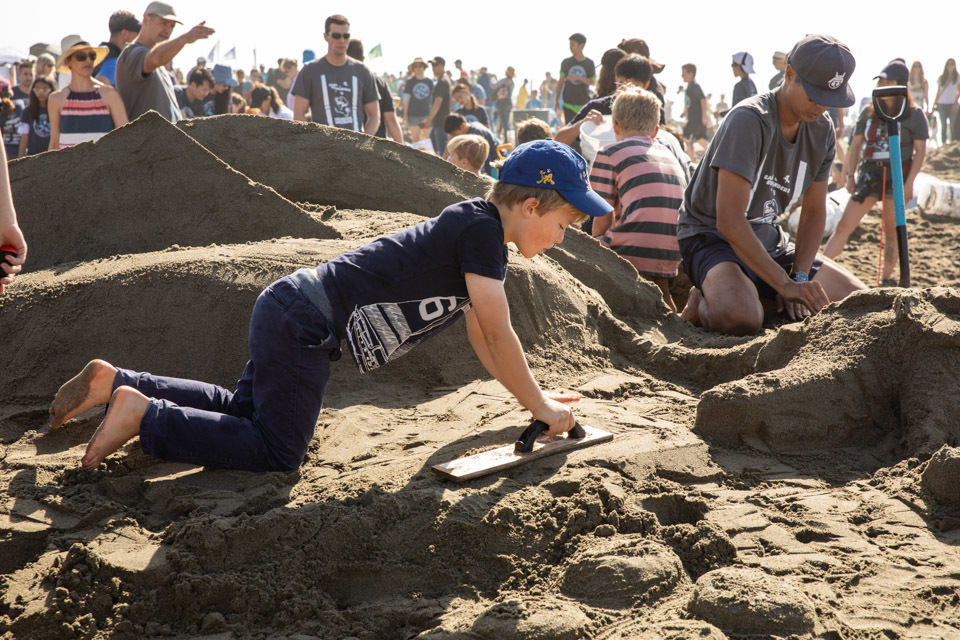 This year's sandcastle theme was "Let's Play!". It highlighted ways people engage and create in everything from games to sports to music. Many of the sand sculptures incorporated musical instruments, sports equipment and video games to reflect the theme. A couple of entries even became interactive as miniature golf courses after the final judging.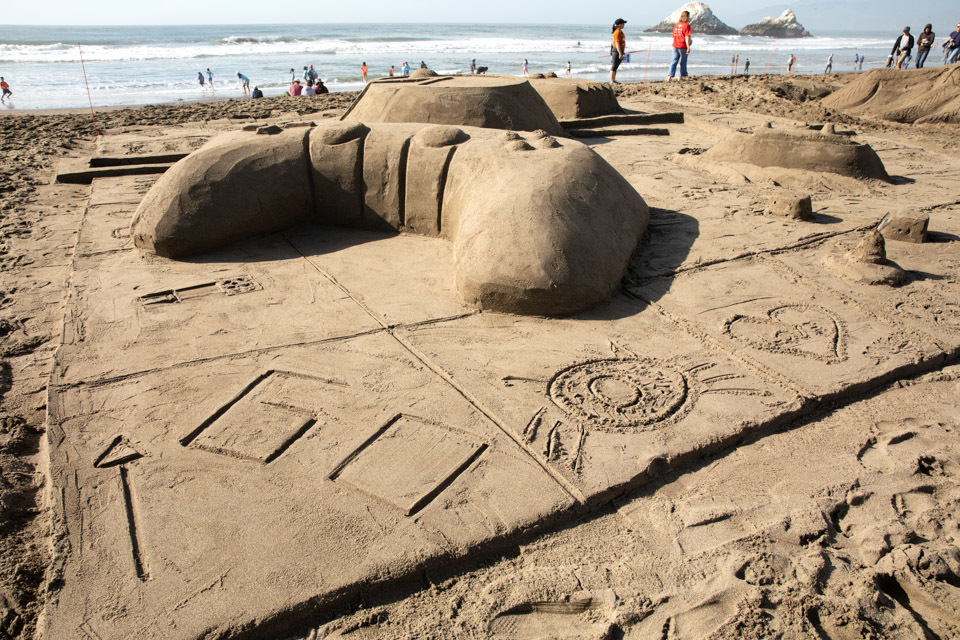 In the last few years the competition has added a community castle, so that anyone can join in the fun. Family and friends of other participants, as well as the general public, are invited to contribute. Samee Sheikh, Chair of the Board of Directors for Leap Arts, was on hand Saturday as part of the community castle team.
Sheikh told us there is always a lot of interest from the public and the community castle was a great way to include everyone. "It also helps the community understand that this is helping fund an amazing arts program for the Bay Area," he said, "It's a win-win."
The teams vie for the "Golden Shovel", or Best in Show Gold Award. This year the top honor went to the Clarendon Alternative Elementary School team, "Press Play!". The win was not without some last minute nail-biting as the team worked to repair a collapse on one of their sculptures minutes before the final round of judging.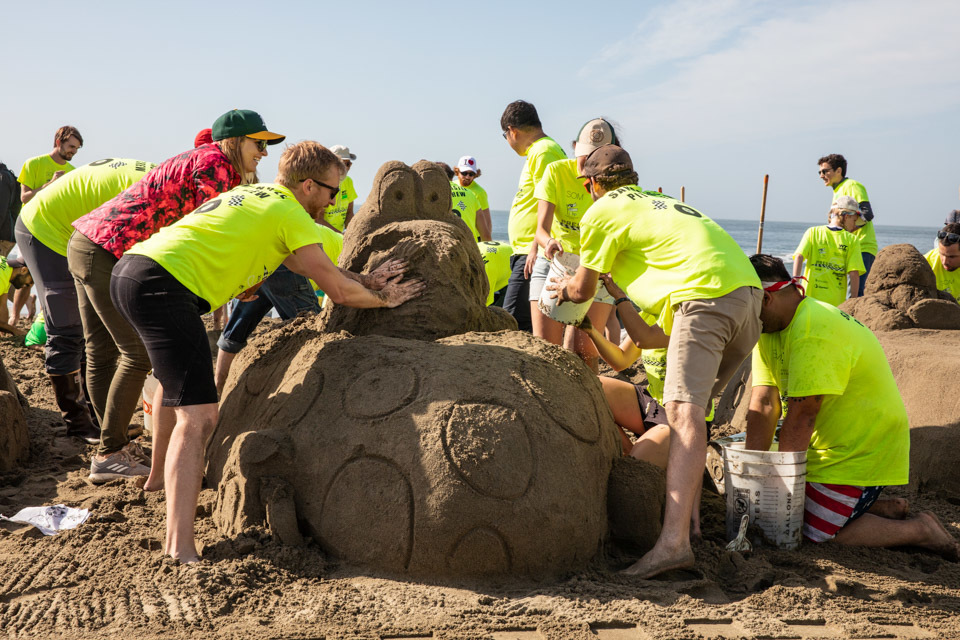 "This is absolutely amazing," Linda Barden told Hoodline. Barden has lived in San Francisco for nine years and has a friend involved in Leap Arts, but had never attended the sandcastle classic. "I've never seen anything like it," she said of all the giant sand sculptures, adding she'd definitely be back next year.
Here are more scenes from the day's events: