The first weekend of October has arrived! Enjoy this fall with some early Halloween fun for pups and humans alike, head to a shark-themed Oktoberfest, or check out the annual free concert at Golden Gate Park. You can also enjoy a brunch benefiting the murals of the Mission, and a birthday gathering for the Fillmore's The Center.
Here are our top event picks for this weekend.
Sharktoberfest NightLife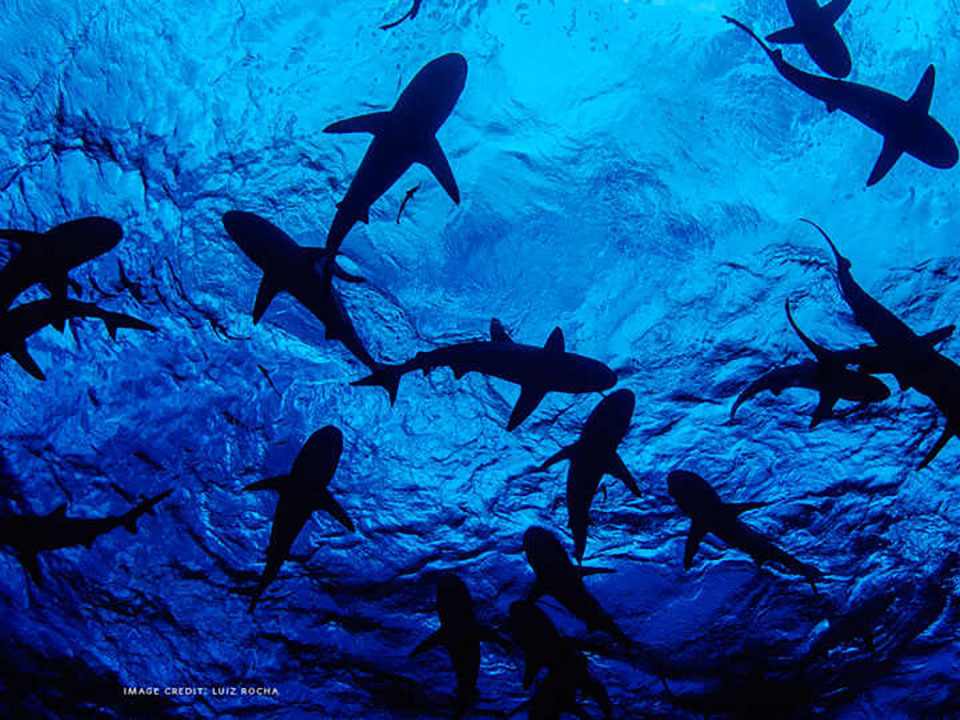 This NightLife special invites all fans of sharks to the California Academy of Sciences, where visitors can expect a crash course in shark science and conservation with a pair of talks by researchers from the Pacific Shark Research Center. Then, travel to some of the Pacific Ocean's most remote islands and marine national monuments during a special screening of Hidden Pacific in the Planetarium. 
Sharktoberfest will also have a pop-up beer hall, with libations on tap from local breweries including Uncommon Brewers, Magnolia Brewing, Laughing Monk, and Black Hammer Brewing.
When: Thursday, October 3, 6 p.m.
Where: California Academy of Sciences, 55 Music Concourse Dr
Price: $16.75
Hardly Strictly Bluegrass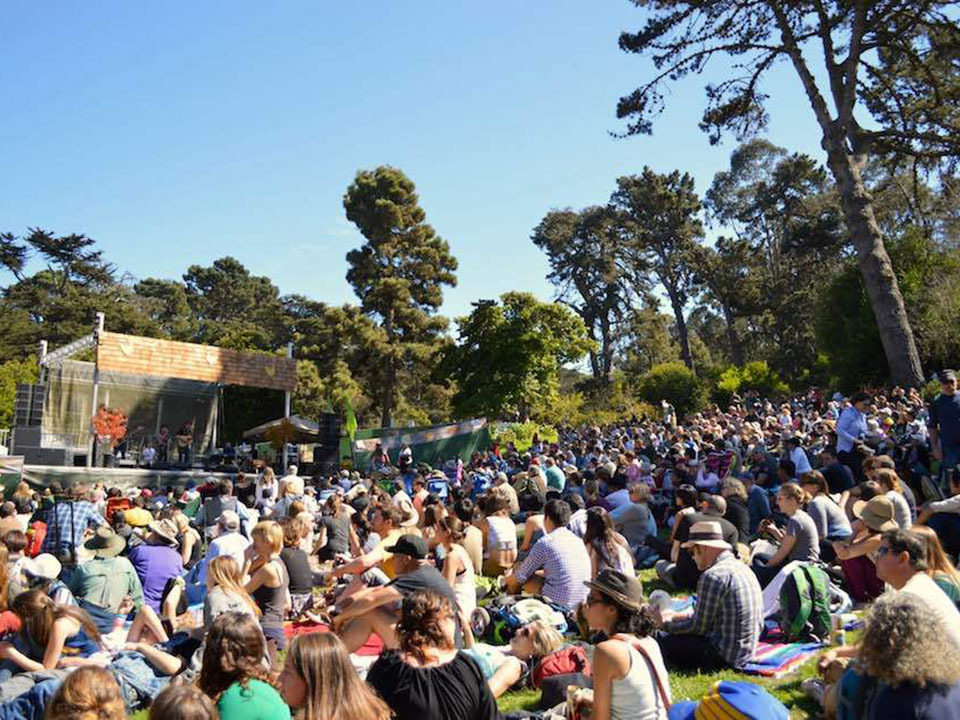 The free concert in Golden Gate Park will attract over 80 performers and as many as three-quarters of a million people over three days, according to the Hardly Strictly Bluegrass organizers.
Get ready for Joan Collins, Calexico with Iron and Wine, Kurt Vile and the Violators and Mercury Rev with Beth Orton, among others. During the festival, expect traffic delays and crowded public transport in the Richmond and Sunset districts. Head over to our festival guide for more details.
When: Friday October 4 – Sunday, October 6
Where: Hellman Hollow (formerly Speedway Meadows), Lindley & Marx meadows in Golden Gate Park
Price: Free
The Center SF: 4-Year Anniversary Celebration
The Center, a tea house and host of movement classes on Fillmore Street, is celebrating its four year anniversary by inviting the community to come together to celebrate with them. Expect different activities like games or live music. 
When: Saturday, October 5, 7 p.m.
Where: The Center SF, 548 Fillmore St.
Price: $20 early bird, $25 general, $30 at the door
Howl-o-ween Block Pawty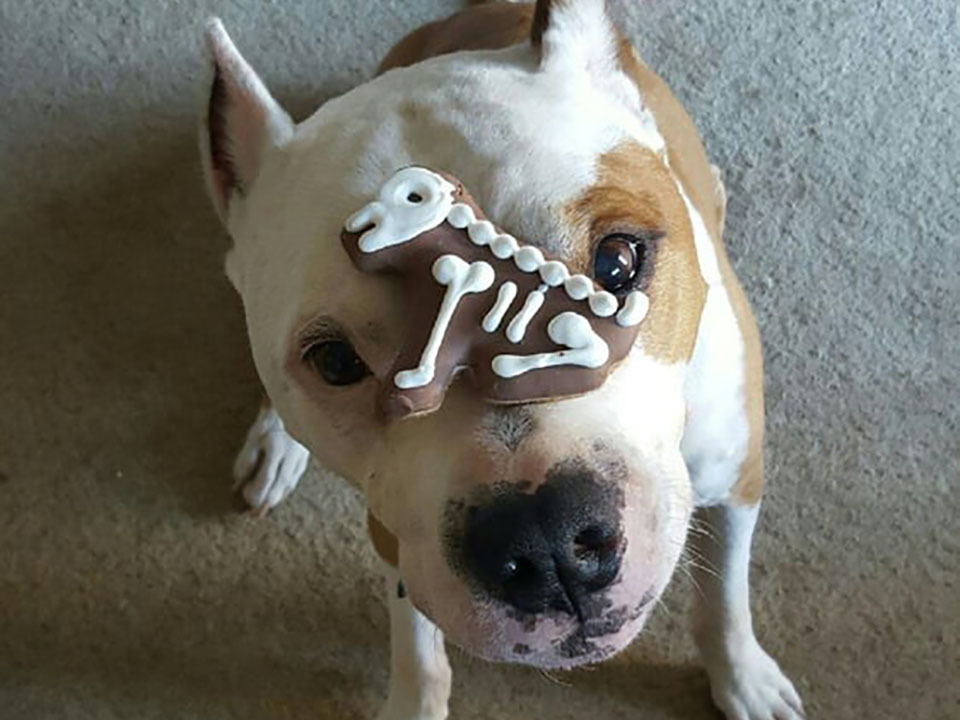 Get your dogs ready for this early Halloween "block pawty" There will be a Halloween costume contest and prizes will be awarded to the winners. The contest will be open for dogs, as well as humans with dogs. Your pup can also win in the "dog trick" category, with the best dog trick for a treat — it's trick-and-treating! Paw Patch Pastries and Wonder Dog Rescue will be present, among other vendors.
When: Saturday, October 5, 12 p.m. – 3 p.m.
Where: Paw Patch Pastries, 701 Pennsylvania Ave.
Price: Free
Preserving the Mission's Murals Brunch Benefit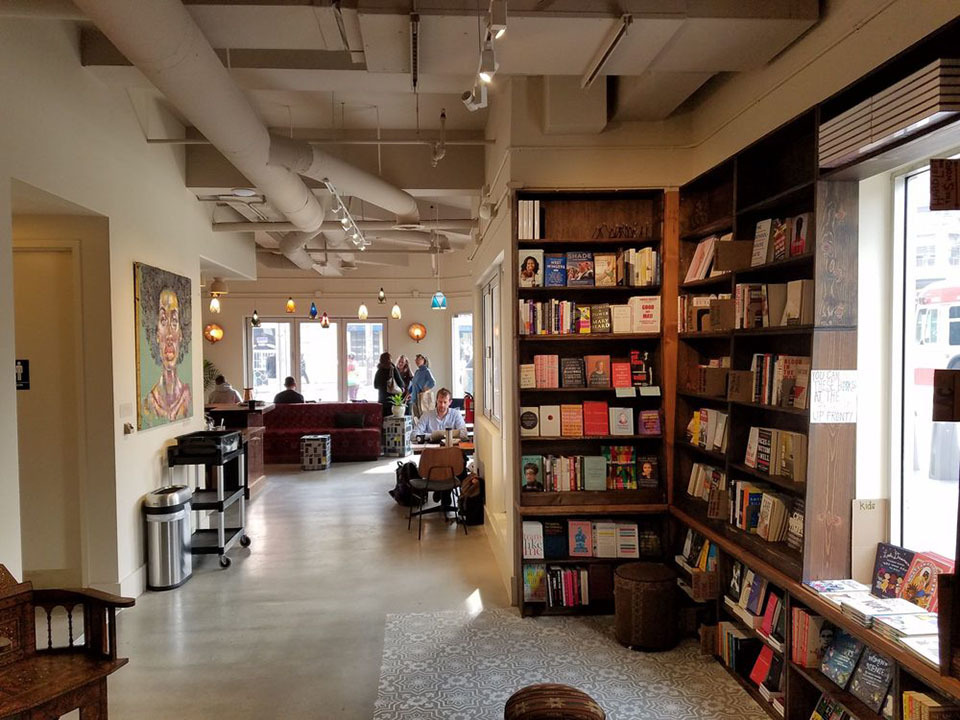 This event will be dedicated to raising fun to preserve the murals of the Mission. Come for an all-day brunch benefit courtesy of Manny's non-profit kitchen, Farming Hope. Organizers say there will be no formal program, but guests will be asked to make a donation benefiting the murals with their brunch order.
When: Sunday, October 6, 9 a.m. – 3 p.m.
Where: Manny's, 3092 16th St.
Price: Free, register via Eventbrite