Published on October 14, 2019
Starting this week, ten locations in the Inner Sunset, Forest Hill and Bayview will begin sewer main replacement, curb ramp installation, street base repairs and repaving, with a currently scheduled completion date of December 2020, Public Works announced.
While Forest Hill and the Bayview will also see some work, most locations are located in the Inner Sunset. Good news for neighbors: the sewer service for households will not be interrupted during the $7 million project, according to a statement on the Public Works website.
A major sewer replacement project is currently also taking place in the Upper Haight.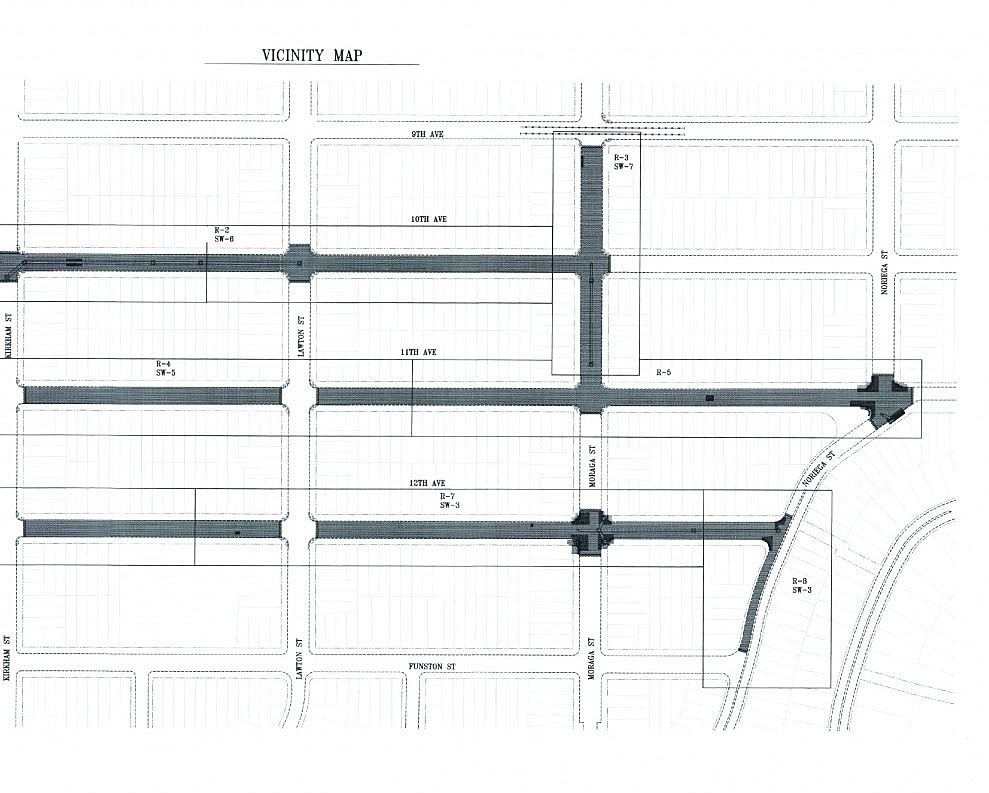 "The plan is not to work on all locations at once," Public Works spokesperson Rachel Gordon told Hoodline. The first location will be 12th Avenue (between Judah and Noriega).
"That four-block stretch will include sewer main replacement on the Moraga to Noriega block and will be followed by curb ramp work (Moraga intersection) and repaving (Judah to Noriega)," Gordon said.
Work on this four-block stretch is currently expected to take two and a half months to complete. Crews will typically work from 7 a.m. to 5 p.m. but work hours might vary by location. Tow-away restrictions aren't expected to take effect until 8 a.m. Crews will work Monday through Friday – no work on weekends is scheduled so far.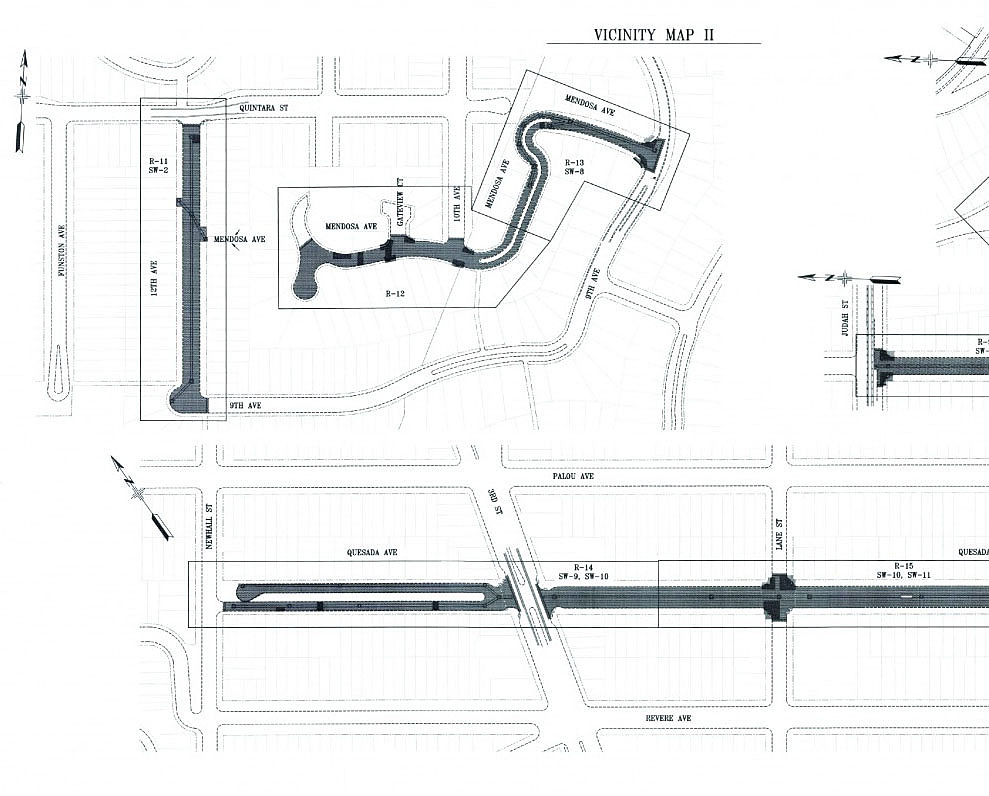 Public Works recommends keeping an eye out for posted barricades on the street to learn more about exact workdays and hours. During construction, driveway access may be interrupted for residents. It may become necessary for construction crews to place a plate over the trench and create a path to allow cars to exit a garage. In this case, residents are encouraged to give workers a heads up before they use their driveway.
Residents can expect a Public Works engineering team to review video of the sewer laterals – the connection between the sewer main and the sidewalk – to determine which need to be replaced. After sewer work is completed, crews will begin preparations to repave the street.
Those preparations will include the installation of curb ramps at intersections and the replacement of any broken concrete street base.
Here is a list of all locations:
10th Avenue: Judah Street to Moraga Street (includes sewer main replacement between Kirkham and Lawton)
11th Avenue: Judah Street to Noriega Street (includes sewer main replacement between Judah and Kirkham)
12th Avenue: Judah Street to Noriega Street (includes sewer main replacement between Moraga and Noriega)
12th Avenue: Quintara Street to 9th Avenue (includes sewer work)
15th Avenue: Judah Street to Kirkham Street (includes sewer work)
Moraga Street: 9th Avenue to 11th Avenue (includes sewer main replacement between 10th and 11th)
Noriega Street: 15th Avenue to 16th Avenue  (no sewer work scheduled)
Noriega Street: 12th Avenue to Funston Street (no sewer work scheduled)
Mendosa Avenue: 9th Avenue to Mendosa Court (includes sewer main replacement between 9th and approximately 68 Mendosa)
Quesada Avenue: Keith Avenue to Newhall Avenue (all three blocks will see sewer work)