It's been 50 years since John Fluevog founded his signature line of shoes, a funky, quirky, art-forward footwear house with a distinctive look and a cult following.
Tonight, he's coming to Fluevog's Haight Street store for an anniversary celebration that will double as a release party for Fluevog's new coffee-table book, "Fluevog: 50 Years of Unique Soles for Unique Souls," which chronicles his half-century as a shoe designer.
"50 years seems like a long time, and it was creeping up on me," Fluevog said of his decision to write the book. "I was like, 'Well, I should do something.'"
Prompted by his son, Fluevog sat down and spent two days in front of a video camera, recording his story. "That kind of formed the basis of it," he said.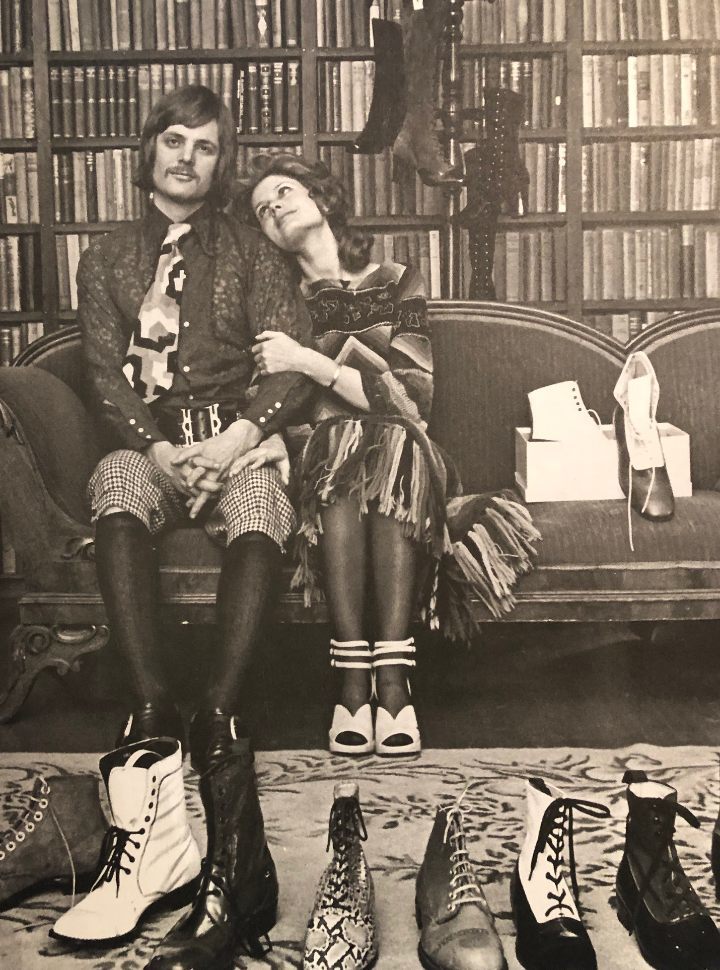 Fluevog got his start in 1970, when he and Peter Fox left the Vancouver shoe store where they'd been working to found their own. They got their start selling "brand-new 50-year-old shoes" sourced from a turn-of-the-century Mexican warehouse, then expanded into their own designs.
By 1985, Fluevog had struck out on his own, opening a store in Seattle. He was one of the first retailers to import Dr. Martens into the U.S., and was equally well-regarded for his own designs, which have been worn by the likes of Whoopi Goldberg, Robin Williams, Madonna and Lady Gaga. 
Fluevog is known for welcoming collaboration; he's teamed up with musicians for various lines, and encourages fans to submit shoe designs, naming the winning items for their creators. He now operates 27 shoe stores worldwide.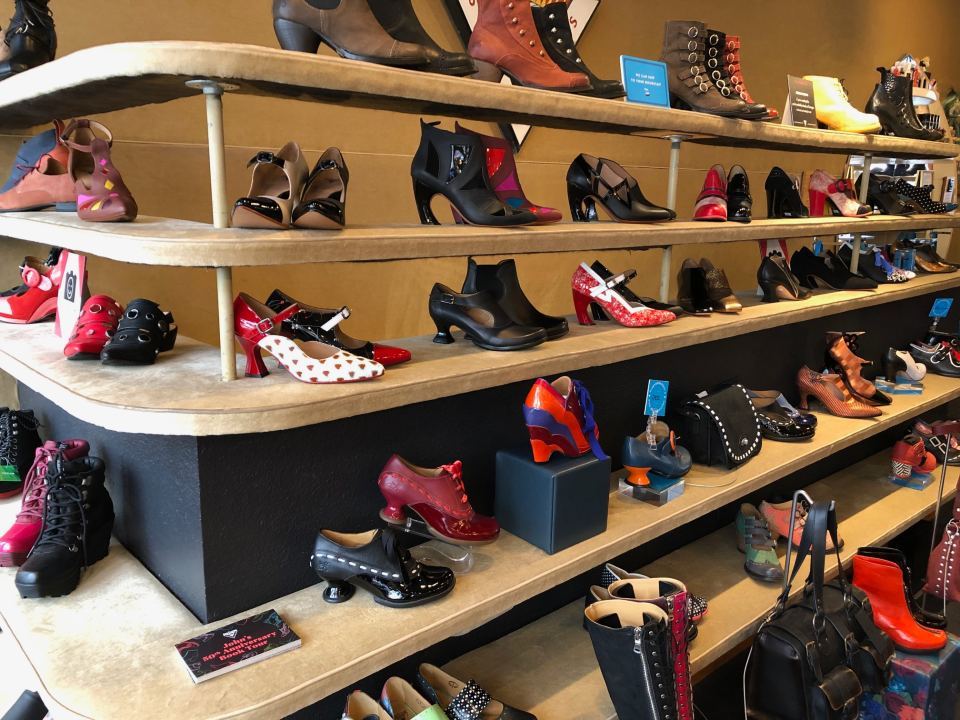 Denny Garbuio, who manages the Haight Street store, said the Haight was a natural fit for Fluevog. Even before the store opened in 1997, the line was already being sold at other neighborhood stores, like Villains and Shoe Biz.
"Fluevog really related to the ethos and vibe of the Haight," Garbuio said, "Eclectic, eccentric, funky, that independent vibe."
"San Francisco always has had this funky feel other places didn't have," Fluevog added, noting that he visited the Haight in 1969, when he lived in Palo Alto. "That history is still there. I feel really privileged to be part of the street's history."
The celebration, from 6-8 p.m. tonight, will include remarks by Fluevog, as well as some light drinks and refreshments. Fluevog, who is known for his loyal brand following, hopes fans will come out to say hello.
"My customers have become part of the brand, part of the story," Fluevog said. "People rally around the vibe and the energy of what we're doing."