In the coming year, Castro Muni riders can expect to see construction on a new glass elevator at Harvey Milk Plaza (on the station's south side), as part of the Castro Station Accessibility Project.
After soliciting public feedback on three design options, the San Francisco Municipal Transportation Agency (SFMTA) and SF Public Works have chosen one. The $14.5 million, 18-month project is set to kick off in late 2020, wrapping up in 2022. 
The elevator construction was supposed to occur in twain with a larger revamp of Harvey Milk Plaza, which requires an update to comply with the Americans with Disabilities Act.
But even as the new elevator gets underway, the plaza makeover remains stalled, with neighbors in conflict over whether to fully demolish and replace it, or simply update the existing layout.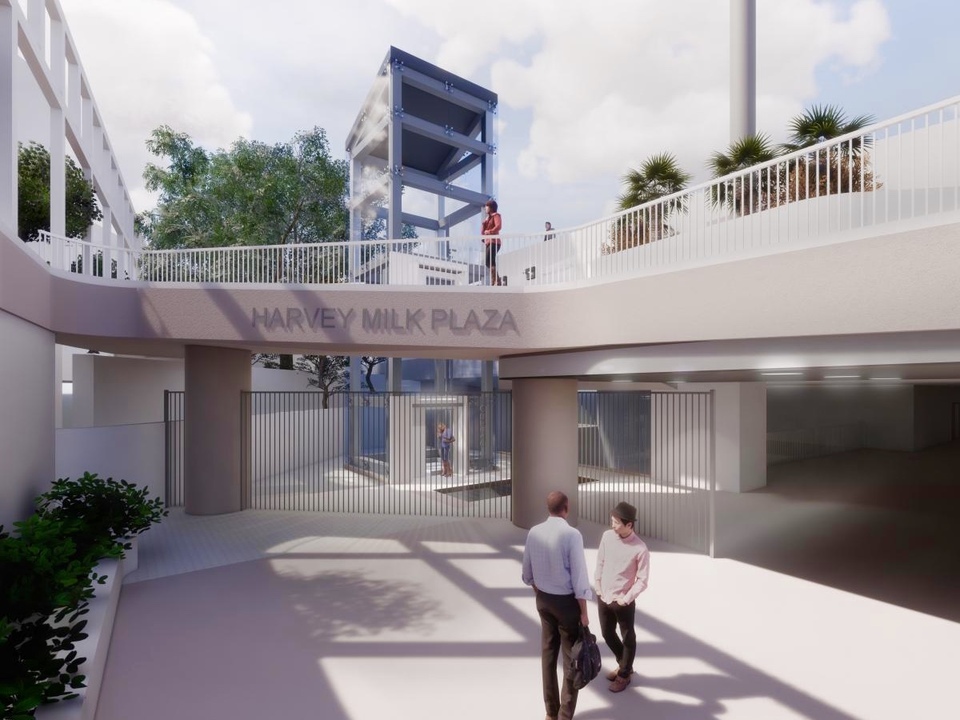 Andrea Aiello, president of the Friends of Harvey Milk Plaza (FHMP), said her group realized about a year and a half ago that doing the two projects together would be unachievable, due to design and CEQA approval delays.
The FHMP kicked off the plaza's redesign process in 2017, selecting local firm Perkins Eastman's design after an international competition. Semifinal designs were released in May 2018, and final renderings were revealed in October 2018.
The renderings initially called for an elevated terrace. It was removed after significant community pushback, with opponents arguing that it would attract unwanted behavior and crime.
In its place, a freeform structure with a metal canopy was proposed. The project received Phase 1 approval from the SF Arts Commission in December 2018, but since then, it's made little progress, with Perkins Eastman turning its attention to assisting SFMTA with the elevator project.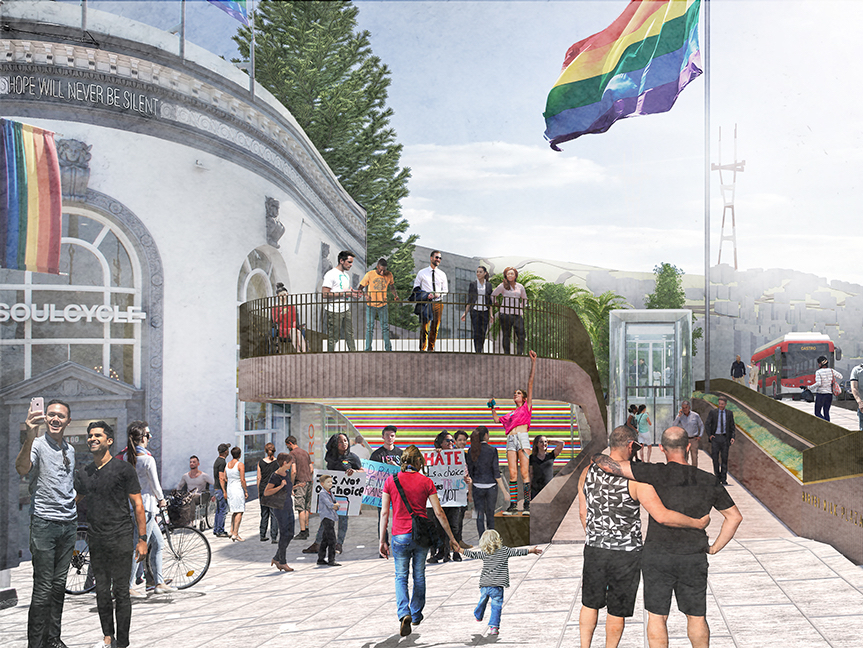 FHMP's vice president, Brian Springfield, said new renderings from Perkins Eastman should be released by the end of the month.
They will no longer contain the freeform structure, and "the large pink sculptural element that many didn't embrace," he said. "Even though this element was intended to be a conceptual placeholder, many misunderstood it to be an actual design proposal for an art installation at the plaza."
Once these renderings are released, FHMP will be moving forward without Perkins Eastman.
"Perkins Eastman was contracted by FHMP to help with the schematic design phase of the project, which is now ended," said Springfield. He said a new design firm will need to be selected in 2020, but declined to comment at this time on how it will be chosen.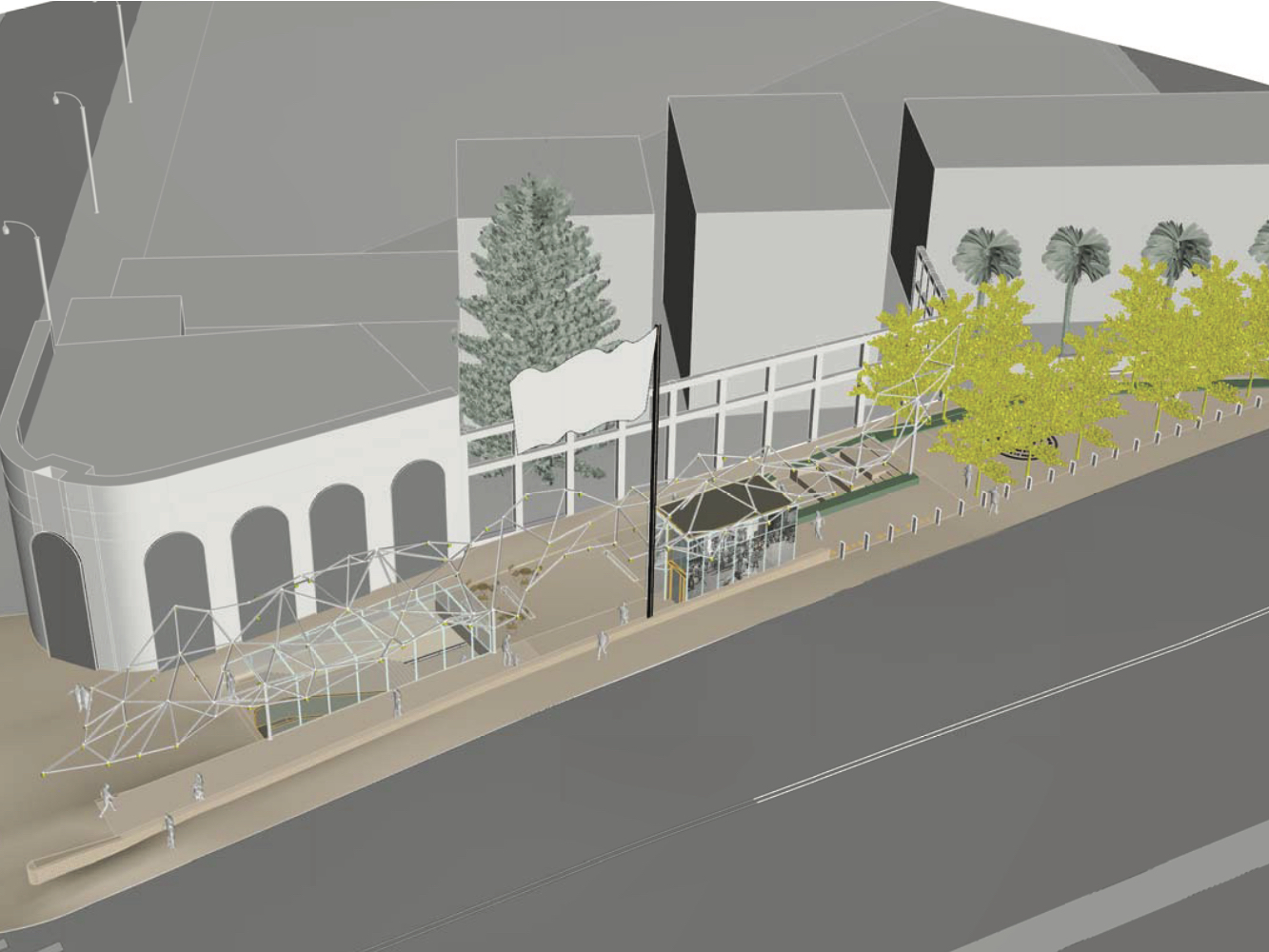 Originally, the project was estimated to cost anywhere between $10-20 million. But without final designs in place, Aiello said she was unable to comment on a current budget. An initial $500,000 donation from Lawrence Cushman, owner of the adjacent building that houses SoulCycle, has already been spent.
The redesign of the plaza has not been without its detractors. Howard Grant, designer of the current Harvey Milk Plaza, has been a vocal opponent of tearing up his work.
"FHMP are fond of referring to their design process as being community-driven," Grant said. "Yet in the last two years, a significant element of the community has made it clear that it prefers improving the plaza and Milk memorial over demolition."
Springfield told Hoodline that the FHMP have asked Grant multiple times to join the group's design team, but he's always declined.
"I replied that if they would consider improvement over demolishing and replacing it, I would consider it," Grant said. When FHMP made it clear they wouldn't allow that, he declined to participate.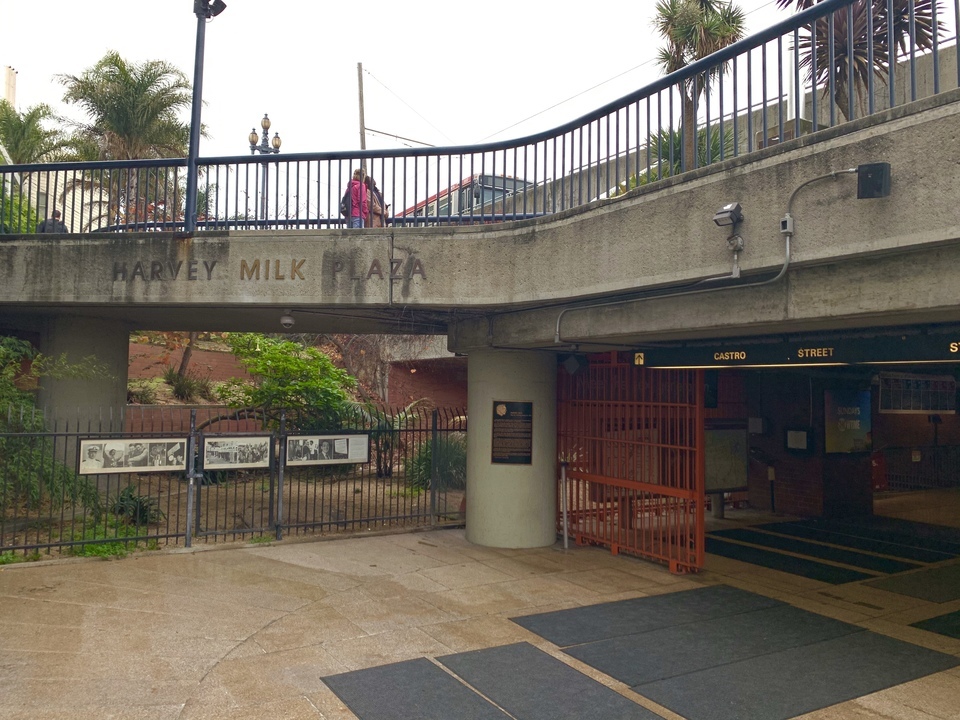 Another critic of the plaza project, John Goldsmith, has created an online petition arguing it should be preserved and update. Goldsmith regularly attends meetings of the Castro/Upper Market Community Benefit District to voice his criticisms of the project to Aiello, who is also the CBD's executive director.
Goldsmith deemed the project "a boondoggle" when he spoke to Hoodline in 2017, noting the high projected cost.
"I understand it needs a second elevator, and I understand that SFMTA was going to put one in in a very functional way, but nobody asked for this large overhaul," he said at the time. 
The GLBT Historical Society, released a statement in June calling for the preservation of the current plaza, and requesting more research be done on its historical importance.
The San Francisco Chronicle's architecture critic, John King, also chimed in with criticism of the plaza last fall. 
"The location is awkward, at best, in terms of a plaza intended to be a tourist destination and local gathering space, especially in a neighborhood with so many other draws," King wrote. "It might be easier to freshen up the current plaza and create an ongoing fund for its maintenance."
Springfield said that the FHMP is aware of the criticism, and the "desire to improve what's there."
"We want to improve some of the outdated designs that encourage unwanted street behavior," he said, noting that the current plaza is also "exacerbating behavioral issues being experienced by neighbors."
In the meantime, the new elevator will be constructed in the fenced-off area behind the plaza's display of photos honoring Milk. Workers will also widen the sidewalk, replace the plaza's existing lighting and regrade the pavement above Castro station to make it more accessible. 
SFMTA's Benjamin Barnett says that his agency will be working to limit any impact on station access during the 18-month construction process. 
"For most of the duration, the south entrance will be maintained via a protected pedestrian walkway," said Barnett. "However, there will be periods when, for safety reasons, the south entrance will need to be closed."
When it debuts, the new elevator will make three stops: street-level at Castro Street, entry-level at the plaza and fare gates, and below-ground at the inbound platform level.
Space for a fourth elevator stop, at Market Street, was requested by FHMP and will be accounted for in the construction of the elevator. However, FHMP or another organization will need to secure additional funding in order to build the access path from Market Street to the elevator.
"Perkins Eastman has continued to work collaboratively with the SFMTA design team, so that what will be installed during the SFMTA project will also serve for subsequent improvements planned for the plaza project," Springfield said.