Less than a month after opening, Bhoga — the Castro's newest Indian restaurant — is already in hot water.
Hoodline readers will recall Bhoga's November 20 opening was delayed nearly three years, after multiple permitting and approval issues with the city.
But before the doors to the restaurant even opened, executive chef Mel Oza and two other employees had already quit, over alleged wage theft on the part of owner Prem Makkena.
"I felt frustrated and betrayed, I was in disbelief," said Adam, a former Bhoga front-of-house manager. "I've been working in the restaurant industry for 9 to 10 years, and I've never had this kind of experience before."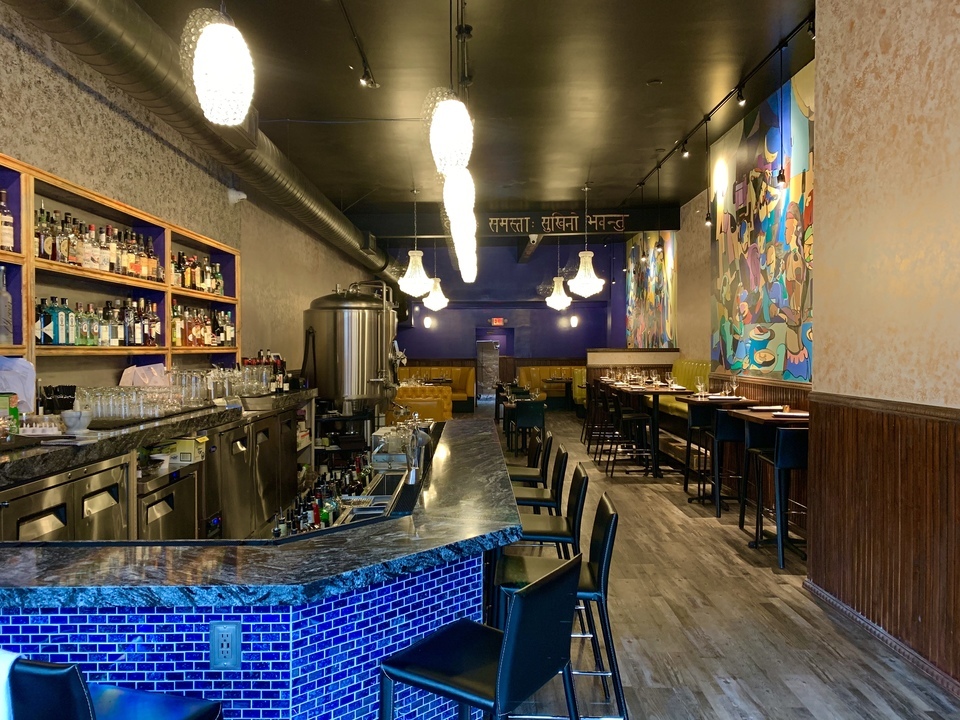 Oza was hired as Bhoga's executive chef for his extensive restaurant industry background. A certified sommelier, he had previously worked at upscale Indian eateries like Palo Alto's Mantra and Charlotte, NC's Copper. 
This summer, he was recruited by Bhoga's general manager, Sandeep "Sunny" Cherukuri, to move cross-country and become the restaurant's chef. In early August, Oza made a verbal agreement with Cherukuri and Makkena to work for them on a contract basis while he made the move from Richmond, VA to the Bay Area, with Bhoga picking up the tab on some of his moving expenses.
During that time, Oza said, he worked remotely on the restaurant's concept, menu, design and wine program. In early September, he signed a contract to start as a full-time employee, with his first official day of full-time work on September 12. 
But even after becoming a full-time employee, Oza told Hoodline, he did not receive his salary, nor payment for his earlier contract work. On November 7, after what he said was weeks of runaround from Cherukuri and Makkena, he demanded payment. When they didn't comply, he quit.
Oza said he hasn't set foot inside the restaurant since November 11, 10 days before it opened. His contract also promised full health benefits (required by law in San Francisco for full-time employees) and $1,500/month in housing expenses, neither of which he ever received. The verbal commitment to pay some of Oza's moving expenses also went unmet. 
On November 22, Oza officially filed an unpaid wage claim with California's Department of Industrial Relations (DIR). In the claim, he says he's owed $18,104.30. That number includes his unpaid housing and moving expenses, but not the benefits he never received.
"Prem has no clue how to run a restaurant," said Oza of Makkena, who also owns the Mission's Deccan Spice. "[But] Sandeep is the one I feel deceived by most."
Hoodline reached out to Makkena, who denied all allegations of unpaid wages.
"There were some consultants who promised some deliverables and took advance pay, but never turned the completed final deliverables," he said. "We believe that they even stole our assets and acted without proper authorization, and were trying to defame us."
Makkena declined to comment on which assets were stolen, or the employee(s) who allegedly stole them. 
Oza is not the only former Bhoga employee alleging unpaid wages. Adam, Bhoga's former front-of-house manager, and Sara, a former bartender, also say they were not paid for their work. (Both declined to give their last names, citing the fact that they are currently looking for new jobs.)
Sara says she was hired at Bhoga through a consulting firm, and started on September 1. But she began to realize something was wrong when, after a couple of weeks of work, she hadn't received her on-boarding paperwork and the payroll system still hadn't been set up.
Both Sara and Adam brought the issue to Makkena and Cherukuri's attention. At one point, Sara said, she even brought the necessary paperwork in herself.
Makkena and Cherukuri told Adam and Sara multiple times that they were working on the payroll issue. But Adam and Sara say it wasn't until October that they received partial payment for their work, both via personal check.
Even after that, payment and paperwork problems persisted, they said, and their attempts to address them were met with excuses by Makkena and Cherukuri.
Then, on October 23, Sara and Adam showed up to work to find the locks had been changed without explanation. Unable to get inside the restaurant, they both called Cherukuri and Makkena, but received no response.
"I didn't want to believe it until I showed up at the door and couldn't get in," said Adam.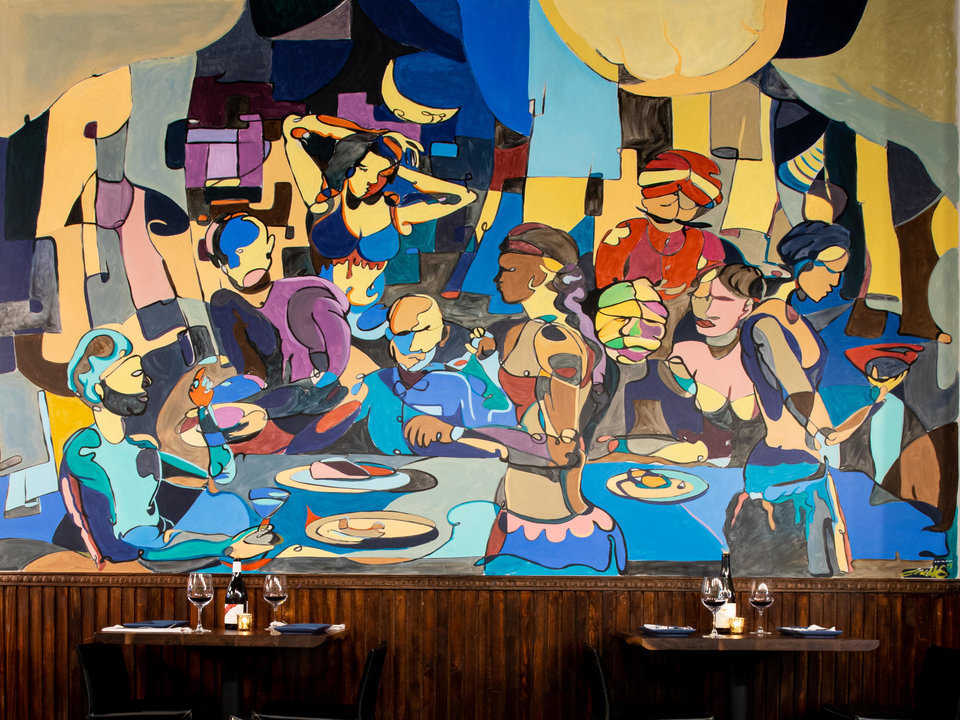 The following day, both Sara and Adam sent formal resignation letters to Makkena, requesting compensation for unpaid wages. On October 25, they filed unpaid wage claims with DIR. Adam says he is owed $3,225, and Sara says she is owed $3,725.
According to state law, Makkena and Bhoga had 72 hours to respond to Adam and Sara's claims once they resigned, or risk massive penalties. They failed to do so, and with the penalties, Sara says she's now owed $11,175. Oza says he is now owed $22,479.29.
"I want to get paid for the hard work I did there," said Sara. "I want to make sure they don't do this to anybody else."
DIR spokesperson Paola Laverde said that while Oza's case is still being set up in the system, both Adam and Sara's cases are pending scheduling for a settlement conference, which is intended to help them and Makkena come to an agreement on payment. If they fail to reach an agreement, their cases will go to an official hearing.
Sara says she's worried that she and Adam could lose the case, since they were never officially documented as employees during the time they worked at Bhoga. Out of concern for this outcome, both kept detailed personal records of their hours.
Bhoga's doors remain open. But walking by the restaurant "makes me feel uncomfortable," Adam says. "It makes me feel like a victim."
As for Oza, who moved cross-country to work at Bhoga, he's still looking for work. Moving to SF on Makkena and Cherukuri's timeline meant breaking his Virginia lease early, so he's had to pay two rents simultaneously, he said. Without the housing and moving allowance he was promised, he's burned through much of his savings. 
"I feel really deceived by them both and disappointed," Oza said. "Karma will get them back."