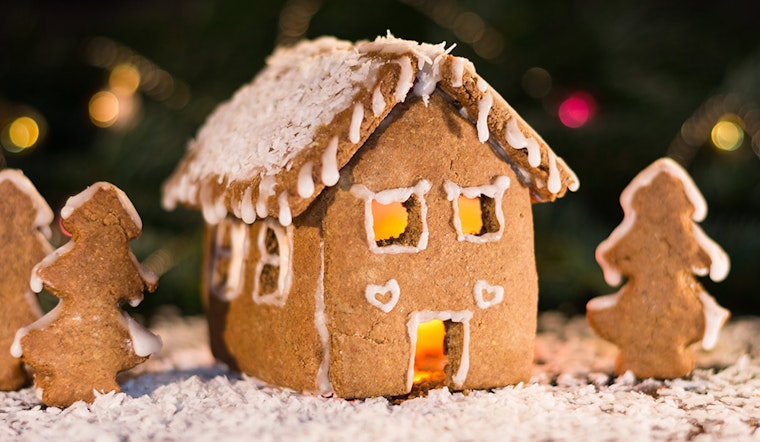 Published on December 12, 2019
With almost no rain forecast for the next couple of days, outdoor holiday events around the city are getting a welcome respite. Whether you're looking to see some art, do a little shopping for gifts, or salute a long-running San Francisco publication, here's where to get out and about this weekend.
Divisadero Art Walk
The holiday edition of the Divisadero Art Walk features plenty of seasonal cheer, including live music at Brenda's Meet & Three, a holiday art and gift market at Onyx and a kombucha beer tasting and mezcal tasting at Topo Designs. Bar 821 will be featuring a photography show about SF's community of black-owned bars, while CANE Sugar Studio will spotlight artworks from Creative Action Network, whose profits go to social causes.
When: Thursday, December 12, 6 – 10 p.m.
Where: Divisadero Street
Price: Free
30 Years of Street Sheet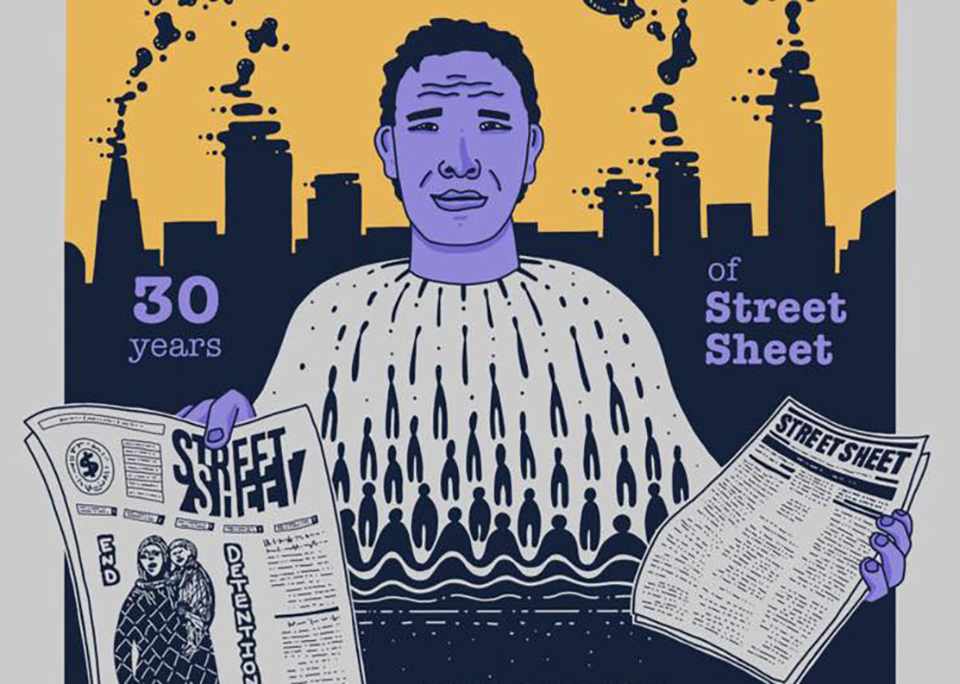 For three decades, the Coalition on Homelessness' Street Sheet has been documenting the realities facing poor and homeless San Franciscans, providing a platform for homeless journalists, storytellers, poets, photographers, and artists to share their experiences. Proceeds from Street Sheets sold on the street help the unhoused afford shelter, food and other necessities. 
Thursday's anniversary celebration will feature an open mic with performers from the Street Sheet team, sharing poems, songs, or memories. Attendees can also enjoy a light dinner, some adult beverages and baked goods.
When: Thursday, December 12, 5:30  – 8 p.m.
Where: Street Sheet, 280 Turk St.
Price: Free
Sunset Holiday Mercantile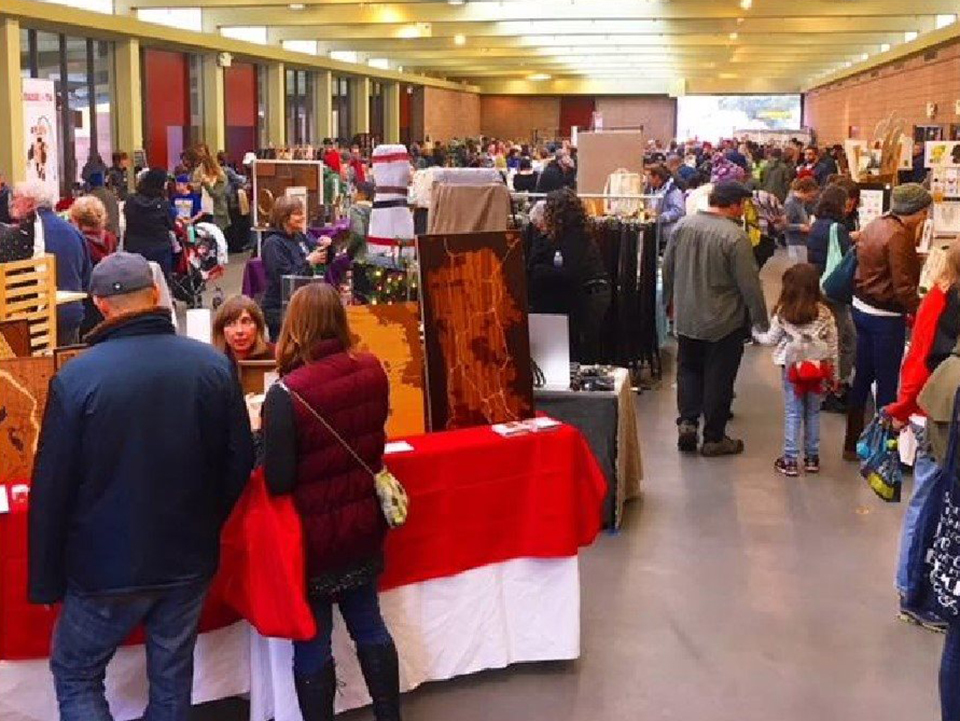 The fifth annual Sunset Holiday Mercantile brings together local makers, merchants and artists for an SF-centric shopping bonanza. Browse wares like  clothing, jewelry, clocks and handmade macarons, and grab a bite from the on-site food trucks, including the Mozzeria Pizza Truck, Sam's Chowder Mobile and Chalos Empanadas. Live music, and a beer and wine tasting and kids' activities will also be part of the fun.
When: Saturday, December 14, 11 a.m. – Sunday, December 15, 5 p.m.
Where: San Francisco County Fair Building, 1199 9th Ave.
Price: Free
GAI Turns 1 Fundraiser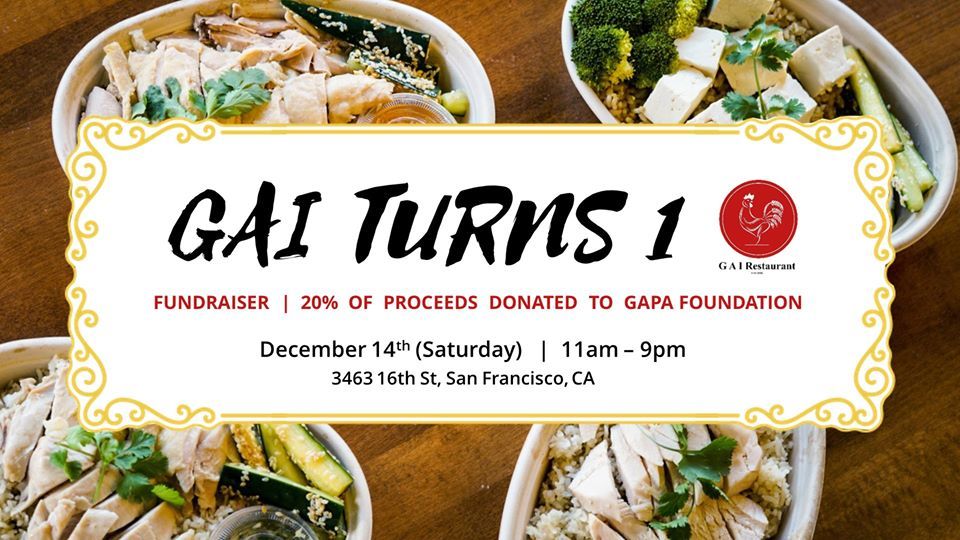 Castro chicken-and-rice eatery Gai is turning one this weekend, and is celebrating with a fundraising event. 20% of the day's proceeds will be donated to the GAPA Foundation, a grassroots philanthropic organization that empowers LGBTQ+ Asians and Pacific Islanders. 
When: Saturday, December 14, 11 a.m. – 9 p.m.
Where: 3463 16th St.
Price: Mention the GAPA Foundation fundraiser or show the event flyer at the register.
Mayor Breed's Holiday Fair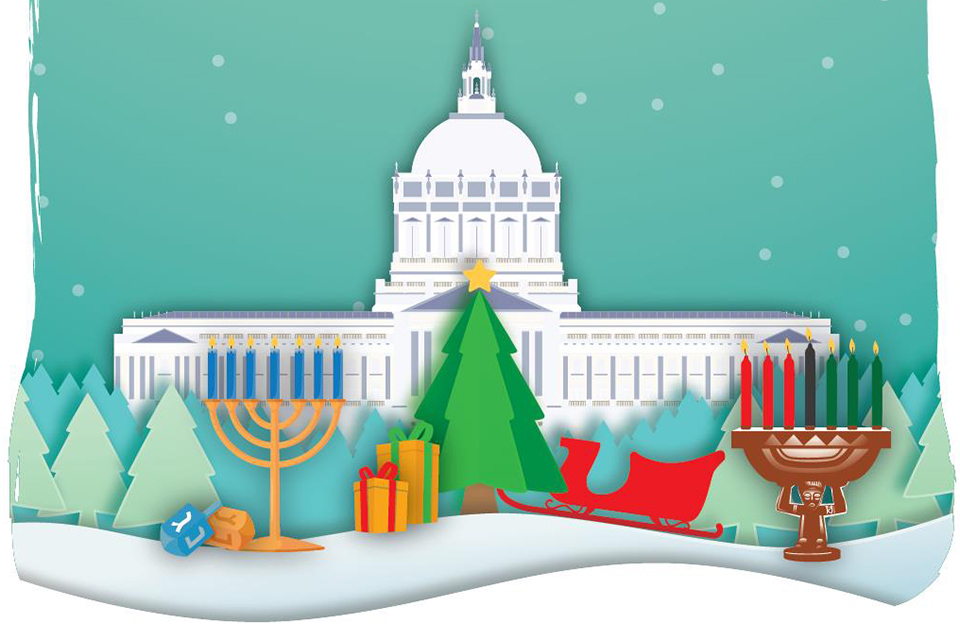 If you're not maxed out on holiday shopping events, Mayor London Breed is hosting one of her very own. The Mayor's Holiday Fair will offer the chance to browse goods from local makers, artisans and merchants, along with special activities for children and families. All are welcome to attend.
When: Sunday, December 15, 10 a.m. – 2 p.m.
Where: San Francisco City Hall, 1 Dr. Carlton B. Goodlett Place
Price: Free
SFMade Holiday Fair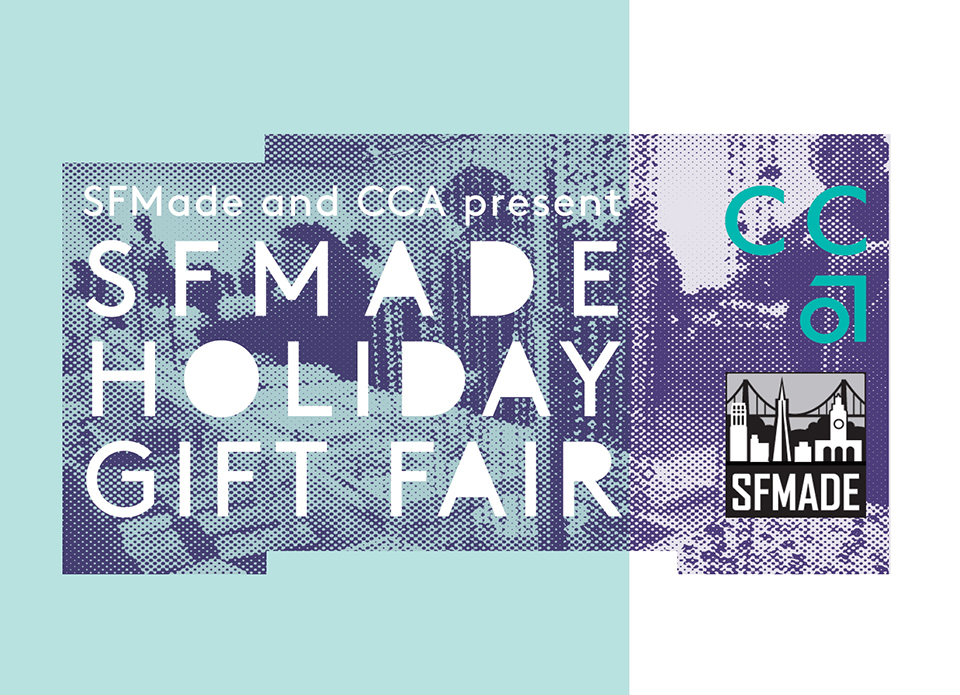 Even more shopping opportunities await at SFMade's Holiday Gift Fair, spotlighting locally made gifts from more than 60 SF-based vendors. Shop jewelry, bags, toys, chocolate, wine, apparel, body products, decor and more. Shoppers can also purchase artwork from California College of the Arts students.
When: Sunday, December 15, 11 a.m. – 5 p.m.
Where: California College of the Arts, 1111 8th St.
Price: Free