Got family over or need something to do with the kids? Holiday-themed events continue throughout the week. Go to a Christmas movie screening at The Walt Disney Family Museum, or head over to Union Square and learn how to skate. While you are there, take a look at the sugar castle in the lobby of The Westin St. Francis. For those who need to take a break from all the holiday stress, enjoy beach yoga at sunset, or learn more about the history of street murals.
Here's what you need to know about our event top picks this week:
Double Feature: Christmas with Walt Disney (2009) & Mickey's Christmas Carol (1983)
In "Christmas with Walt Disney," directed by Don Hahn and produced exclusively for the museum, Diane Disney Miller shares stories of how Walt spent the holidays, both at work and at home with his family.
This year, in conjunction with the museum's newest special exhibition, "Mickey Mouse: From Walt to the World," "Christmas with Walt Disney" will be paired with the holiday classic "Mickey's Christmas Carol." Join the museum for a re-imagining of Charles Dickens' classic tale A Christmas Carol, retold with the help of some familiar faces.
When: Daily, 1 p.m.
Where: The Walt Disney Family Museum, 104 Montgomery St.
Price: Free for members, $5 with general admission or a member guest, $10 adults, $8 student and youth
Sugar Castles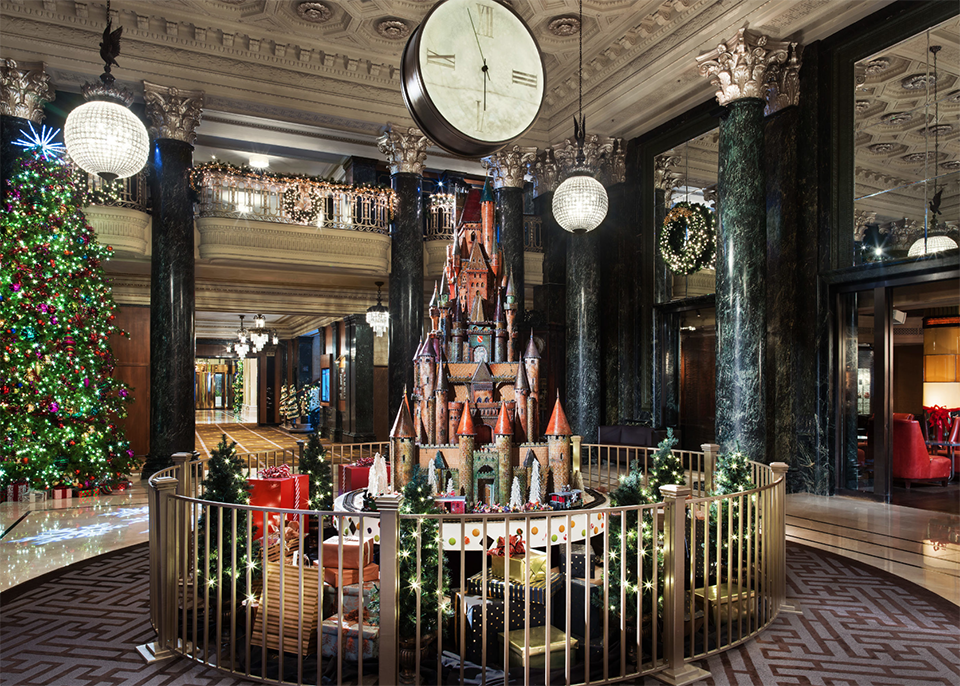 Continuing a tradition that began in 2005, The Westin St. Francis in Union Square has its two signature giant sugar castles on display, now through Thursday, January 2. The castles are hand-made from hundreds of pounds of sugar and pastry, and grow in size and extravagance each year.
The Medieval Castle, originally created in 2005, resembles a French Chateau inspired by the travels of the hotel's pastry chef (and lead castle architect)
Jean Francois Houdre
.
The castle features grand circular towers, individual rooms, and colorful illuminated windows. It's set in a medieval French village complete with intricately constructed homes, a church, a bakery, and shops, all with illuminated windows. New this year is the addition of a second train circling an expanded village with a snowy ski resort, a pond, snowcapped trees, and a souvenir shop.
The newer, smaller St. Francis Enchanted Castle adds a touch of modernity to the display, with a three-level castle that showcases a winter wonderland of elaborate gift boxes, gingerbread trees, and brilliantly colored candies.
When: On display until Thursday, January 2, 2020
Where: The Westin St. Francis, 335 Powell St.
Price: Free
History with Jim Prigoff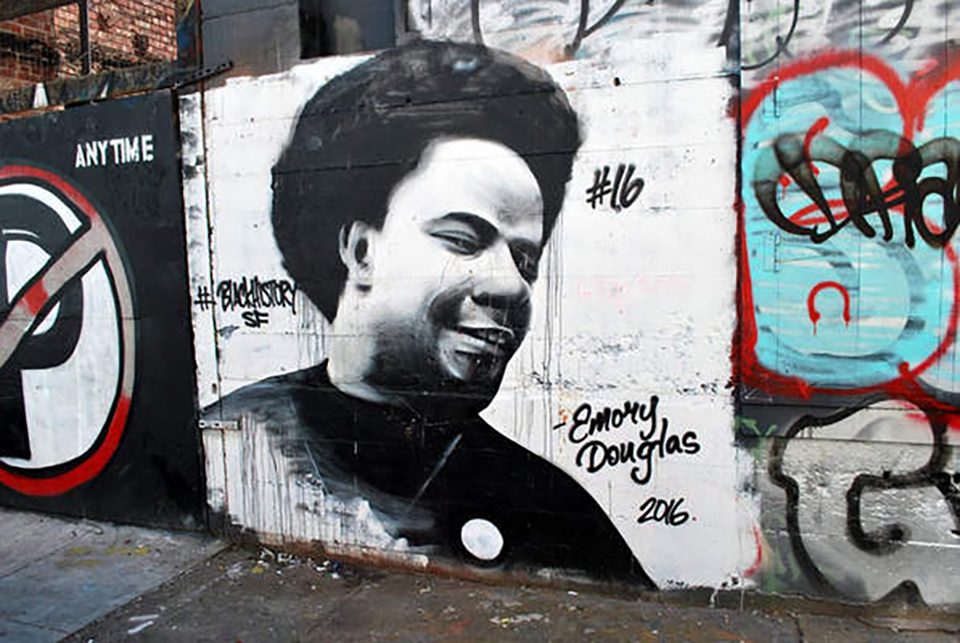 This Saturday at the de Young Museum, Jim Prigoff will hold a presentation about the history of murals. Prigoff is considered a living legend among spray can artists and public art activists across the globe, according to event organizers. He spent the last 50 years taking countless photographs of and writing books on the art form.
After the talk, attendees can visit the 20 mural light projections located in the current museum exhibition, Soul of a Nation.
When: Saturday, December 28, 2 – 3:30 p.m.
Where: de Young museum, Golden Gate Park, 50 Hagiwara Tea Garden Drive
Price: General admission and special programming is free on Saturdays for all residents of Bay Area counties. Seating for this program is limited and first-come, first-served. Seating tickets will be distributed an hour before the event begins in front of Koret Theater. The purchase of a special exhibition ticket is required on this day to see Soul of a Nation.
Learn to Skate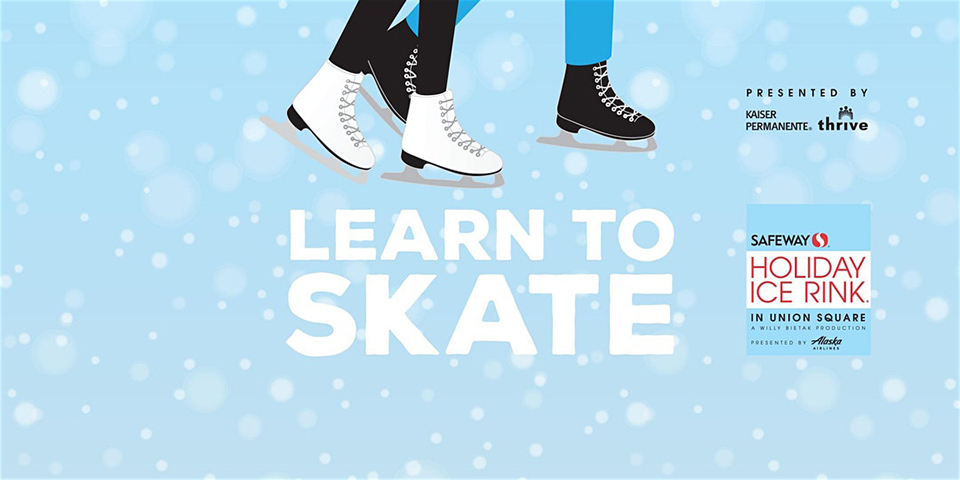 Kaiser Permanente invites skaters with little to no experience to Union Square's Holiday Ice Rink to come learn from professional skate instructors about how to have fun and stay safe on the ice.
When: Saturday, December 28, 8:15 a.m.
Where: Union Square
Price: Free; advanced sale tickets are sold out, but standbys admitted after 8:15 a.m.
Sunset Beach Yoga with Kirin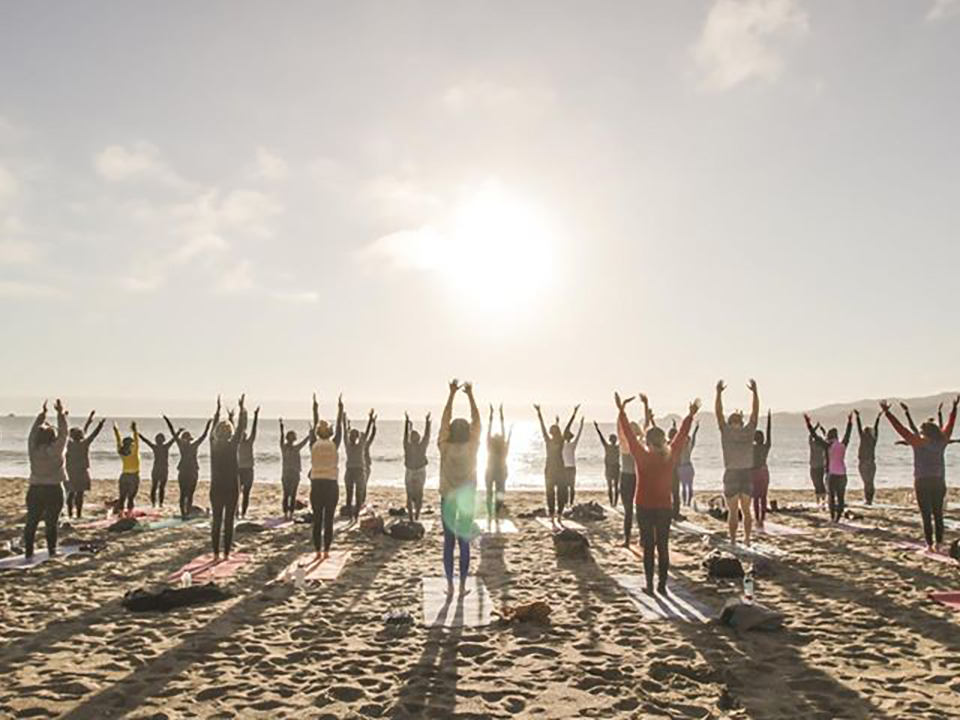 Wrap up your holiday week on a peaceful note. Expect a well-rounded class of soulful movement and creative expression with sweet music to elevate your spirit, calm your mind, and inspire your soul. Yoga teacher Kirin will guide this class through the evening. Headphones will be supplied so participants can listen to the teacher and to curated music. Yoga towels are available for rent.
When: Sunday, December 29, 3:30 p.m.
Where: Baker Beach
Price: $28