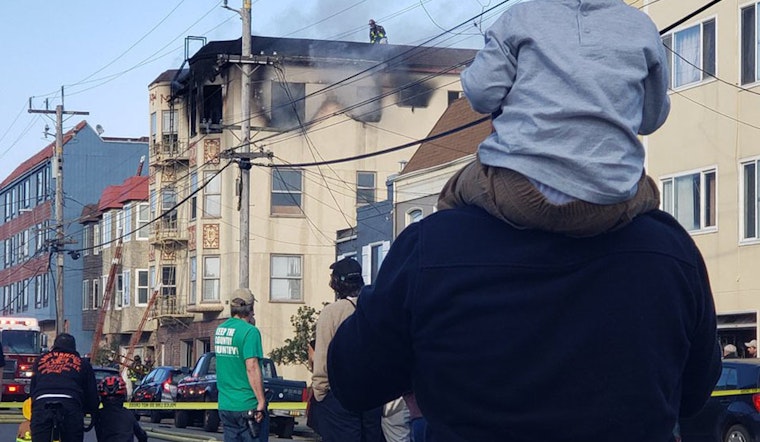 Published on January 27, 2020
One person was injured and six were displaced in a two-alarm fire that broke out Sunday afternoon near Ocean Beach.
The fire started at 2:36 p.m. in a four-story apartment building at 1270 La Playa St. (and Irving). Flames burst from the building's upper story as firefighters battled the blaze, which was extinguished around 3:18 p.m.
Huge fire in the #OuterSunset #SanFrancisco pic.twitter.com/qogcJfgB9M

— Steele (@JJSteele3) January 26, 2020
San Francisco Fire Department spokesperson Lt. Jonathan Baxter didn't comment on the type or severity of the injuries sustained by the victim. The victim declined to be transported to a hospital, indicating that the injuries were likely not serious.
Baxter said that six units of the building were affected by the fire, with six residents unable to return to their homes. All declined emergency assistance from the Red Cross. 
Thick black smoke from the fire was visible throughout the Outer Sunset, especially at Ocean Beach.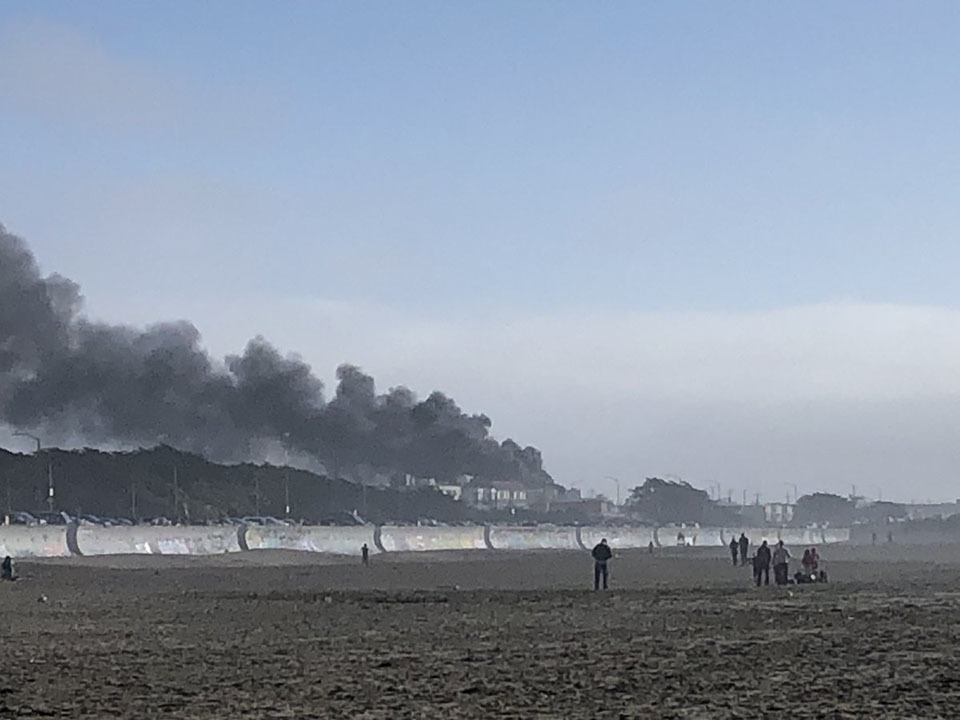 SFFD crews stayed on the scene for hours to clear out debris, with District 4 Supervisor Gordon Mar encouraging constituents to avoid the area while they worked.
The cause of the fire remains under investigation.