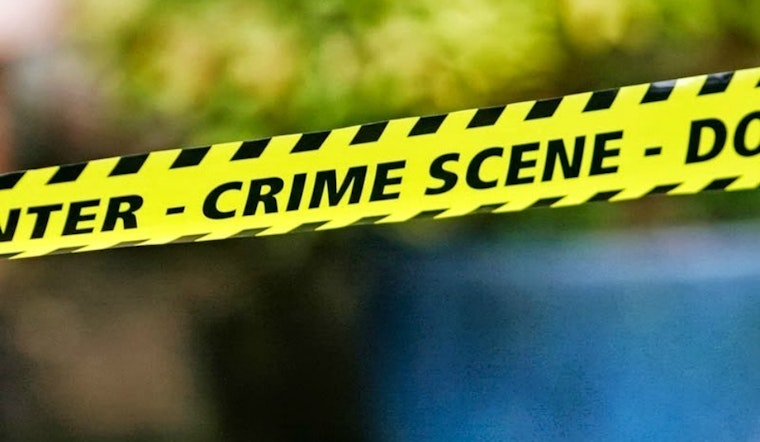 Published on January 08, 2020
It's time for another look at notable crimes reported in the Castro since our last roundup. All details are from official SFPD reports, unless otherwise noted.
Failed gunpoint robbery
Early on December 24 at 1:29 a.m., a 25-year-old man attempted to rob a store at gunpoint on 18th Street (between Sanchez and Noe streets). Upon entering, the suspect pointed his gun at a 49-year-old man inside, threatening to kill him if he didn't comply. The victim refused, and the suspect fled on foot without any stolen items. No injury was reported.  
Market Street robbery
On December 21 at 12:49 a.m., a 21-year-old man was on Market Street near Noe and 16th streets when a woman, 20-30, punched him multiple times and stole his cell phone. The victim sustained non-life-threatening injuries.  
Dolores robbery at gunpoint
On December 14 at 8:30 p.m., two men, 21 and 25, were near Dolores and 19th streets when two male suspects, 20-25, robbed them at gunpoint. The suspects stole the victims' money and phones before fleeing on foot. No injuries were reported.  
Robbery with stun gun
Early on November 28 at 2:48 a.m., a 33-year-old man was at Diamond Heights and Gold Mine Drive when a male suspect, 20-30, pointed a stun gun at him. The suspect then punched the victim and stole his phone. The victim suffered a head injury, but refused medical assistance.  
Market Street robbery
On November 24 at 7:13 a.m., a 39-year-old woman and 40-year-old man were on Market Street near Dolores when a man, 28, approached and asked to see the woman's watch. She handed it over, and he then took her backpack as well, fleeing on a bicycle.
The male suspect then went to the older man's tent and stole a pipe, before fleeing again. The suspect was later arrested, and all items were returned to the victims. No injuries were reported.  
Collingwood home invasion with gun
On November 18 at 11:54 p.m., a 46-year-old man heard a knock at his door near Collingwood and 19th streets. When the man answered, two male suspects pointed a gun at him, then pushed him down. The suspects then stole his phone and safe before fleeing the scene. The victim was transported to the hospital with non-life threatening injuries.  
Five suspects burglarize Ford Street residence
On November 14th between 4:30-5:30 a.m., five suspects broke into a car on Ford Street between Noe and Sanchez streets. After finding a garage-door opener in the car, they then used it to open a garage belonging to the car's owner, a 31-year-old woman.
As the victim slept, the suspects stole construction tools, sporting equipment, and other items. An arrest was later made in the case.
---
Anyone who has information about any of these incidents is encouraged to contact SFPD via the department's anonymous tip line at (415) 575-4444, or text TIP411 with "SFPD" at the start of the message.
Here's why we usually don't include suspect descriptions in crime reports.