Earlier this week, the San Francisco Small Business Commission added Castro corner store Courtney's Produce (101 Castro St.) to the city's Legacy Business Registry, which recognizes "longstanding, community-serving businesses" that have established themselves in area neighborhoods for at least three decades.
Currently, there are 236 small businesses on the registry. In the Castro, Courtney's Produce joins the ranks of Anchor Oyster Bar, Beck's Motor Lodge, Castro Country Club, Cliff's Variety, The Cove on Castro, Dog Eared Books, Eros, For Your Eyes Only, Moby Dick, Rolo San Francisco and Ruby's Clay Studio & Gallery.
Founded in 1969 by Irish immigrant Patrick Courtney and his wife Lola, Courtney's Produce got its start in Upper Haight as Farmer's Produce. In 1971, it moved to its current location at 14th & Castro streets, where it's been ever since.
In the nearly five decades since, the family-owned store has provided fresh food options to the neighborhood, from sandwiches, salads and juices to produce, fruit, dry goods and fresh-cut flowers.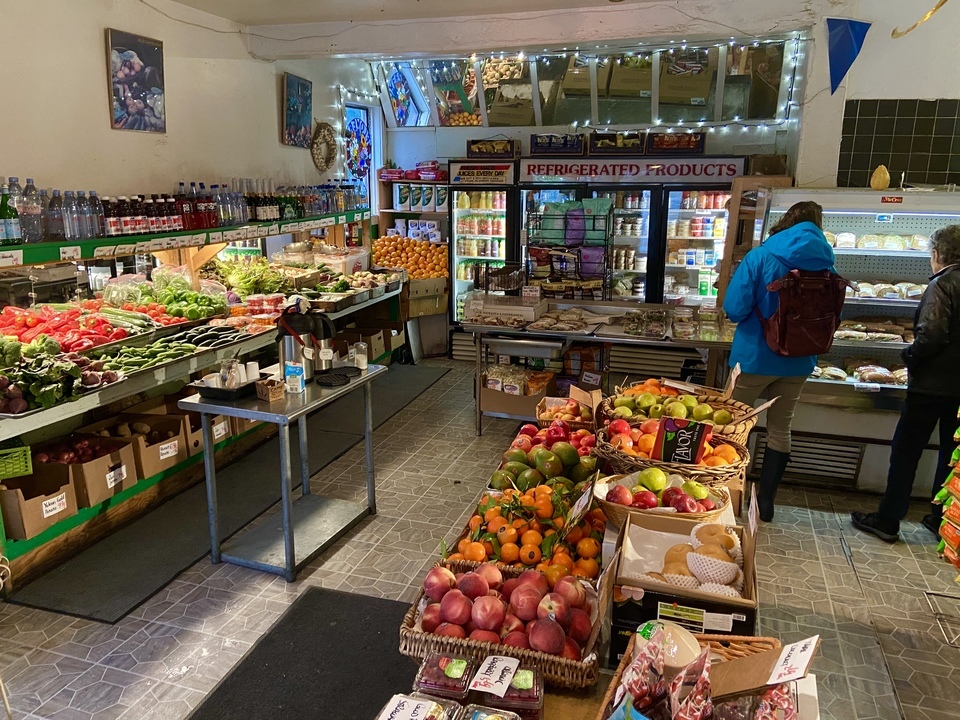 "When my parents opened Courtney's Produce in 1971, they brought a positive influence that changed the neighborhood forever," said Robin Courtney, daughter of Patrick and Lola. 
In 2015, Hoodline interviewed Patrick's great-nephew Andrew Courtney, who then ran the store on a day-to-day basis. Andrew has since moved on to San Diego, where he's started his own business.
Andrew told Hoodline his uncle Patrick (a.k.a. Paddy Joe) was born in County Kerry, Ireland, a very rural environment. "Everything they ate was food they grew as a family," said Andrew.
In the 1940s, Patrick and his father moved to New York, where they worked for an Italian grocer.
"As the story goes, some years passed in New York, and one Saturday night, after some pints at the Irish Cultural Center, Patrick and my grandfather convinced another Irish lad who had just bought a car that they should drive to California," Andrew said.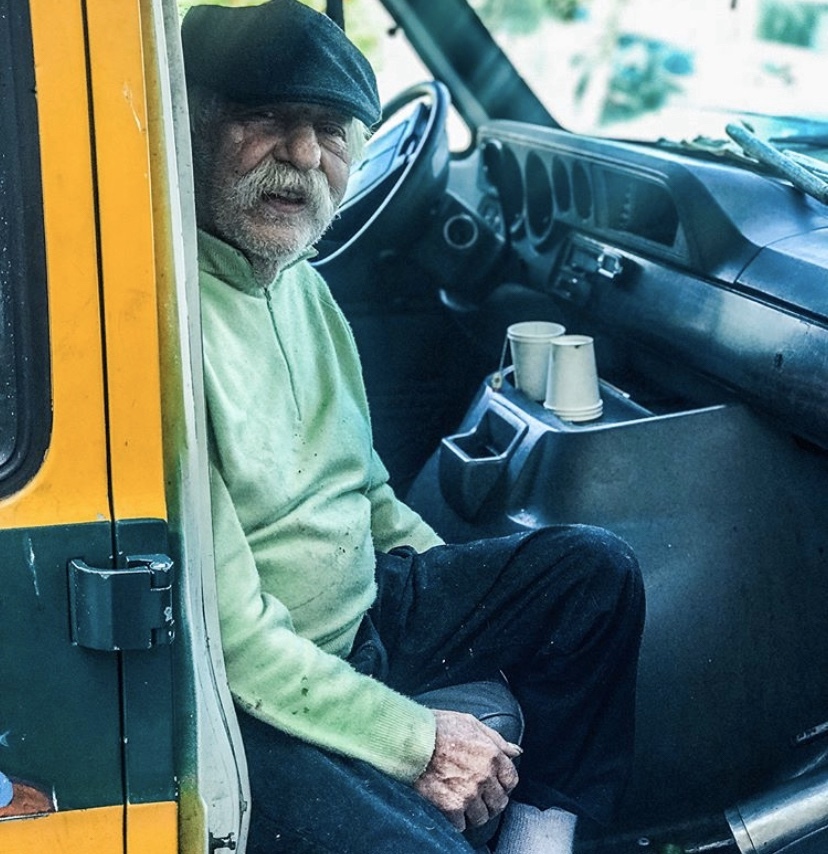 Originally settling in Southern California, the men found work selling produce. Most of the party stayed put, but Patrick set off for San Francisco to start his own venture.
"You can imagine what a produce store in the Haight must have been like during [the late '60s and early '70s]," said Andrew. "One of the first flyers advertising the store was glow-in-the-dark."
Now, after more than half a century at its current location, Andrew says it's the people that have kept Courtney's in the neighborhood. "Nine out of ten customers on any given day are people we know well."
"With so many friendly and talented people around, it is easy to feel at home and happy here," he added.
"It's a family store, we all work together," said store manager Paul Xie, who's worked at Courtney's Produce since 1992.
While Courtney's Produce sells a lot of its fresh-made juices and sandwiches, the most popular item by far is its PB&J sandwiches.
"When it gets down to it, in terms of popularity, it is all about the PB&J," said Andrew. "We ruin people's day when we sell out."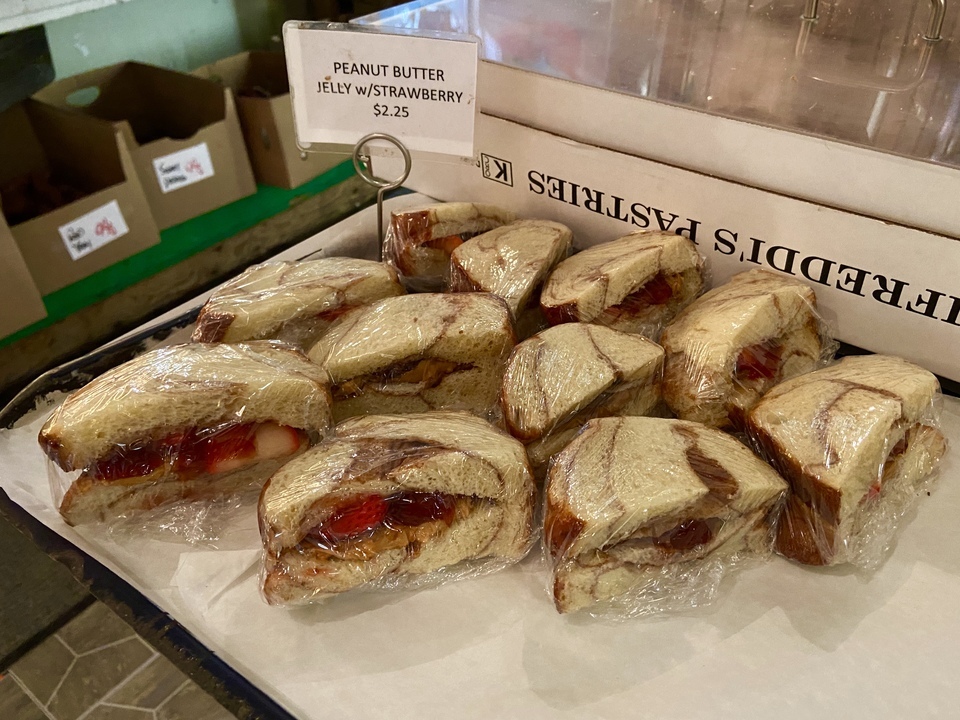 The Courtney family's connections to the neighborhood run deep, not just through the store, but through other well-known neighborhood characters.
For 16 years, Howard Johnson, the best-dressed crossing guard in town, worked at nearby McKinley Elementary (he retired in 2016). It just so happened that Johnson and Patrick Courtney were both Korean War veterans.
"If you see those two walking around doing their job every day, it's hard to imagine that they are approaching 90 years of age," said Andrew of the pair.
Patrick, now 93, and his wife Lola live above the store, and have started to slow down in their later years. But Patrick still makes trips to pick up the produce when possible. 
"We are honored to be included in the Legacy Registry and accept this recognition with pride and humility, knowing it comes from our beloved City of San Francisco family," said Robin.