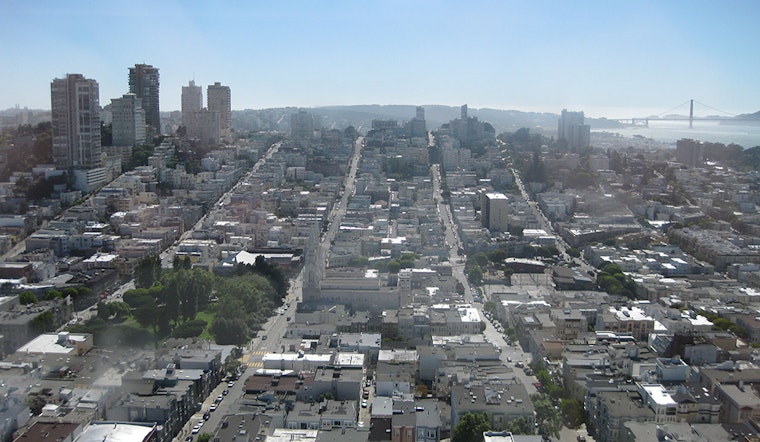 Published on January 28, 2020
Here are some notable crime reports from SFPD's Central District since our last biweekly recap. The district encompasses Chinatown; the Financial District; the Embarcadero; Russian, Telegraph and Nob Hills; North Beach and Union Square.
All information comes from official SFPD reports, unless otherwise noted.
20-year-old man arrested in Chinatown robbery
On January 22, a second suspect was arrested in a robbery and assault of two older men that occurred in Chinatown this summer, sparking outrage in the community. 
The robbery occurred at Stockton and Pacific streets on July 15, when three suspects allegedly attacked a 56-year-old man and a 69-year-old man in broad daylight, around 1:09 p.m.
After the suspects knocked the first man to the ground and stole his watch, the second attempted to intervene, and was knocked unconscious. Both were hospitalized with head injuries, but have since been released. 
In October, police arrested an initial suspect, 19-year-old Oakland resident Dashawn Pierson. Now, 20-year-old Akeem Smith, of Sacramento, has also been arrested in the case. Smith is currently in custody in Alameda County for unrelated charges.
A third suspect remains at large.
Phone robbery at gunpoint
On January 24 at 3:20 a.m., a man of unknown age robbed a 23-year-old man at gunpoint on the 500 block of Green Street (between Grant and Columbus). After brandishing a small black pistol, the suspect stole the victim's phone, phone case and cash. The victim was uninjured, and no arrest has been made.
Three women jump, rob 72-year-old man
On January 18, at 12:40 p.m. three women in their twenties approached a 72-year-old man from behind at Kearny and Bush streets. One of the women then shoved the man to the ground and took his phone, after which all three suspects fled on foot. The victim suffered non-life threatening injuries; no arrest has been made.
Phone pulled from victim's hands
On January 16 at 6 p.m., a 40-year-old man grabbed a 27-year-old woman from behind and pulled her phone from her hands, then fled on foot. The robbery occurred on the 1100 block of Leavenworth Street (between California and Sacramento). No arrest has been made.
31-year-old man injured in hit-and-run
On January 15 at 11:31 a.m., a man believed to be between 60 and 70 years old struck a 31-year-old man with his car at Mason and Jackson streets, then fled the scene. The victim was transported to the hospital with non-life threatening injuries. No arrest has been made. 
---
Anyone who has information about any of these incidents is encouraged to contact SFPD via the department's anonymous tip line at (415) 575-4444, or text TIP411 with "SFPD" at the start of the message.
Here's why we usually don't include suspect descriptions in crime reports.