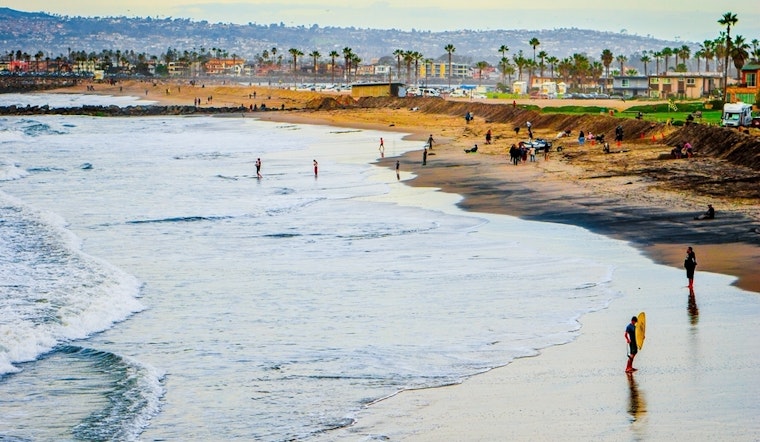 Published on January 07, 2020
Here's the most recent top news you may have missed in San Diego.
Vandal sets off fear of shooting at upscale San Diego steak house
Harbor police were searching for a vandal Monday who set off a panic at an upscale steak house in the Embarcadero.
Read the full story on 10News – ABC San Diego KGTV.
Norovirus, whooping cough are diseases to watch out for in San Diego
While much attention is focused on influenza this time of year, San Diego public health officials are also monitoring other infectious diseases that may be on the rise this month and through 2020.
Read the full story on KPBS.
SDSU basketball reaches top 10 in AP poll as they remain undefeated
As one of two undefeated teams, the 15-0 San Diego State Aztecs basketball team has reached No. 7 in the most recent AP poll released Monday
Read the full story on CBS 8 - San Diego News.
From stripper poles to tent poles, adult club providing shelter to homeless
The adult entertainment club Déjà Vu has provided hundreds of tents emblazoned with their logos to homeless people in San Diego, in what a company spokesman said was a goodwill gesture to the community.
Read the full story on The San Diego Union-Tribune.
Bloomberg campaigns in San Diego for 1st time

Former New York City Mayor Mike Bloomberg visited San Diego for the first time as a candidate for the 2020 Democratic presidential nomination Sunday, pledging assistance for veterans and drawing a contrast with President Donald Trump.

Read the full story on MyNewsLA.
---
This story was created automatically using data about news stories on social media from CrowdTangle, then reviewed by an editor. Click here for more about what we're doing. Got thoughts? Go here to share your feedback.