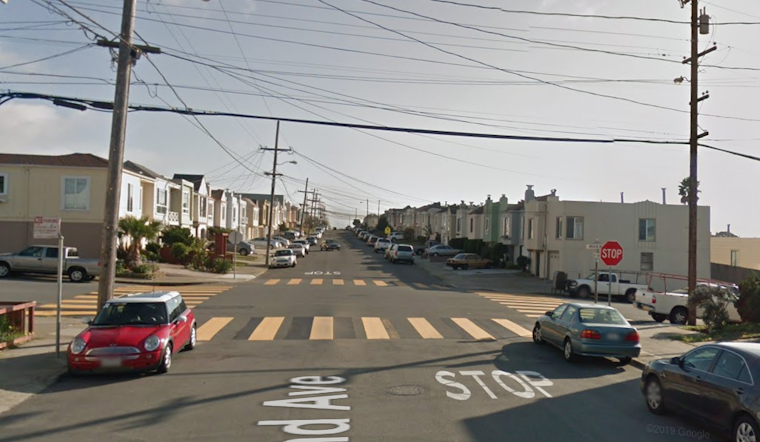 Published on February 03, 2020
On Saturday morning, a male cyclist was seriously injured after being struck by a driver in the Outer Sunset.
The incident occurred at approximately 10:34 a.m., when the cyclist, 66, was riding near the intersection of 42nd Avenue and Rivera Street. He was taken to the hospital in serious condition; officials say his injuries were not life-threatening.
Police say the driver, whose gender and age were not available, remained at the scene and cooperated with officials. 
District 4 Supervisor Gordon Mar commented on the incident on Twitter:
A car struck a bicyclist earlier this morning at the intersection of Rivera and 42nd Avenue. The bicyclist is in the hospital, and in my thoughts.

Every one of these collisions is devastating and preventable. We must do more to make our streets safer. Lives are on the line.

— Gordon Mar (@D4GordonMar) February 1, 2020
Mar encourages constituents to email his staff with suggestions on improvements to the neighborhood's cycling and pedestrian infrastructure.