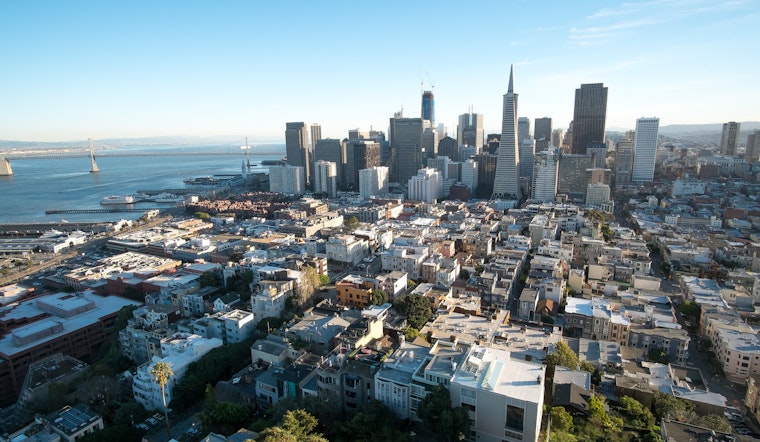 Published on February 10, 2020
Here are some notable crime reports from SFPD's Central District since our last biweekly recap. The district encompasses Chinatown; the Financial District; the Embarcadero; Russian, Telegraph and Nob Hills; North Beach and Union Square.
All information comes from official SFPD reports, unless otherwise noted.
Three men jump victim in phone robbery, get arrested
On February 5 at 7:55 p.m., three men aged between 16 and 23 pushed a 24-year-old man to the ground at Market and Drumm streets. They then proceeded to take his phone before fleeing on foot. Officers later located all three suspects and arrested them. The victim suffered non-life threatening injuries from the encounter.
Eight men rob girl, hit her with golf club
On February 4, eight suspects approached a 16-year-old girl at 7:48 p.m. on the 600 block of Beach Street (between Columbus and Hyde) before physically attacking her with a golf club. They then took her watch and phone and fled on foot. No arrest has been made. The girl suffered non-life threatening injuries.
Man attempts to rob store at gunpoint, gets arrested
On January 31 at 3:44 p.m., a 58-year-old man threatened a 60-year-old woman with a gun and attempted to rob her store on Post Street (between Montgomery and Kearny) before police arrested him. Nobody was injured.
Three men attack woman, steal purse
A robbery occurred at Washington Street and Wentworth Place on January 30 at 8:30 p.m. Three unidentified men attacked a 54-year-old woman and stole her purse with money and phone inside. No arrest has been made. The woman suffered non-life threatening injuries.
Boy attempts to steal phone, victim recovers it
On January 29, a 13-year-old boy knocked a phone out of a 61-year-old woman's hand at Powell and O'Farrell streets at 3:14 p.m. She was able to get it back. The boy then fled. The woman suffered non-life threatening injuries. No arrest has been made.
---
Anyone who has information about any of these incidents is encouraged to contact SFPD via the department's anonymous tip line at (415) 575-4444, or text TIP411 with "SFPD" at the start of the message.
Here's why we usually don't include suspect descriptions in crime reports.