Five years after it first debuted on the lawn at the San Francisco Conservatory of Flowers, sculptor Jean-Michel Othoniel's sculpture "La Rose des Vents" has been formally granted a permanent home there.
The piece, a three-dimensional, kinetic knot of golden orbs, first came to the park in September 2015, in what was intended to be a temporary display lasting through 2016.
At the time, the display was sponsored by local gallery 836M. Now, its owners, Julie and Sébastien Lépinard, have made a gift of the sculpture to the city.
"One of [the Lépinards'] goals has been to merge their love of French culture" with their life in San Francisco, said 836M spokesperson Liam Passmore. "They feel very strongly about moving art through the circulatory system [of the city]."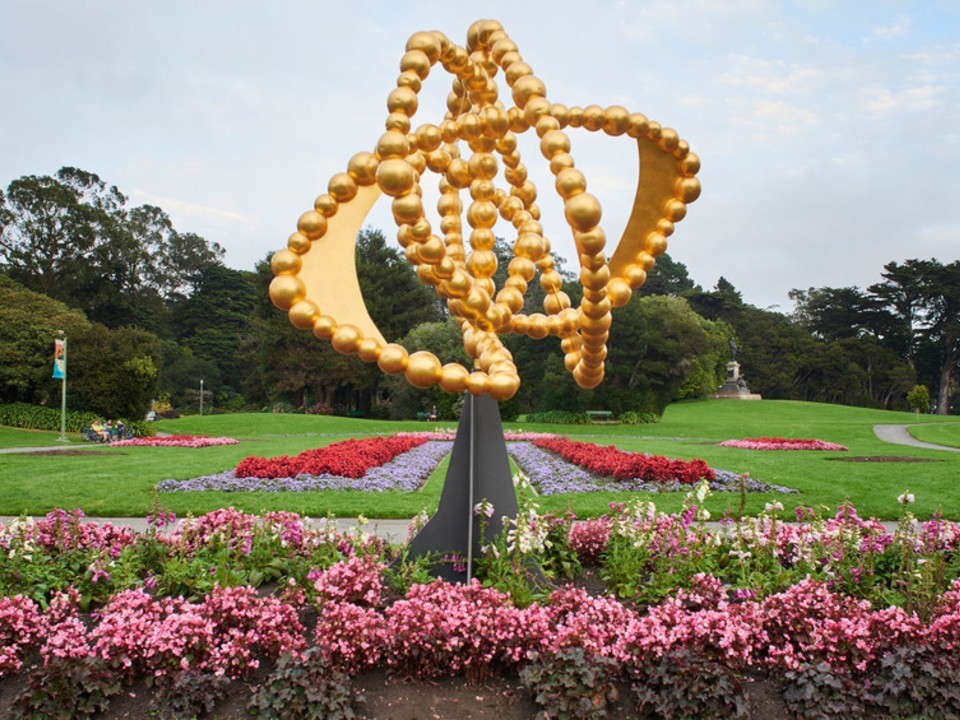 The donation has been in the works for some time, Passmore said, but the process of getting approval and support through both the San Francisco Arts Commission and Rec & Park took longer than expected.
"San Francisco has a lot of rules about public art donations," Passmore said, "including making sure works' upkeep is funded for decades to come."
The sculpture was removed earlier this week for some of that upkeep, including a refresh to its exterior cladding and a new base that is designed to survive the elements.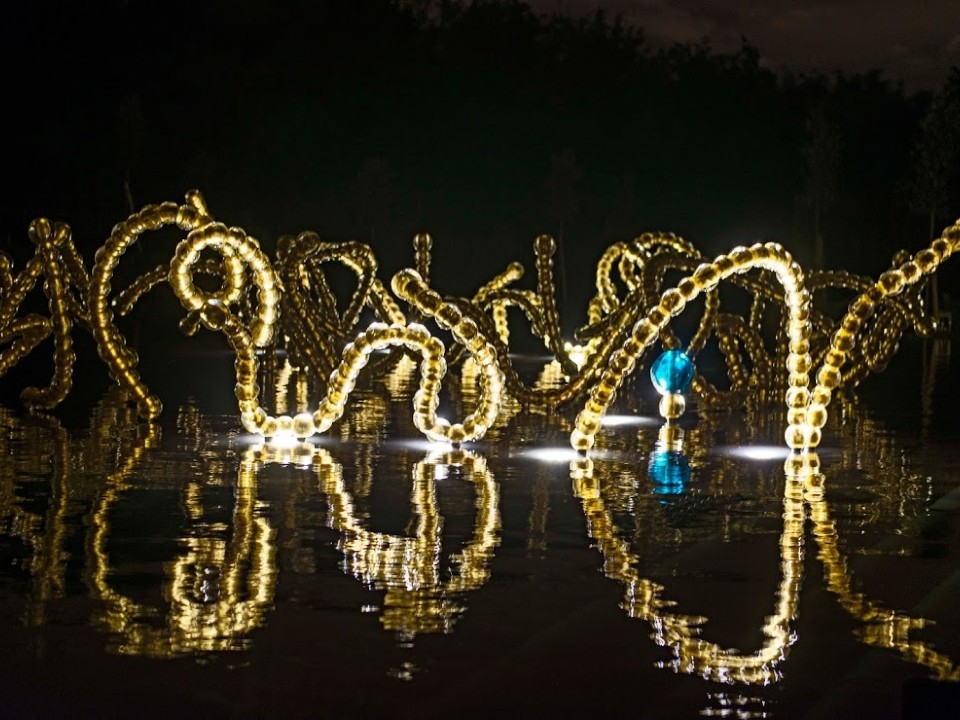 Othoniel, who originally trained as a glass maker before moving into other forms of sculpture, also has works on display at the Peggy Guggenheim Collection in Venice and the Villa Medici in Rome.
He's the first artist in some 300 years to have original art installed in the permanent collection of the palace at Versailles, and has also been displayed at the Louvre. Locally, his work has been shown at the Yerba Buena Center for the Arts, in addition to 836M.
After its upgrade, "La Rose des Vents" will return to the Conservatory lawn in late March or early April, with a formal ceremony granting it to the city scheduled for this September.