A bike and pedestrian path leading through an area called the "Hairball", a complex arrangement of bridges and ramps linking drivers to Highway 101, is under construction and will remain blocked off for two months.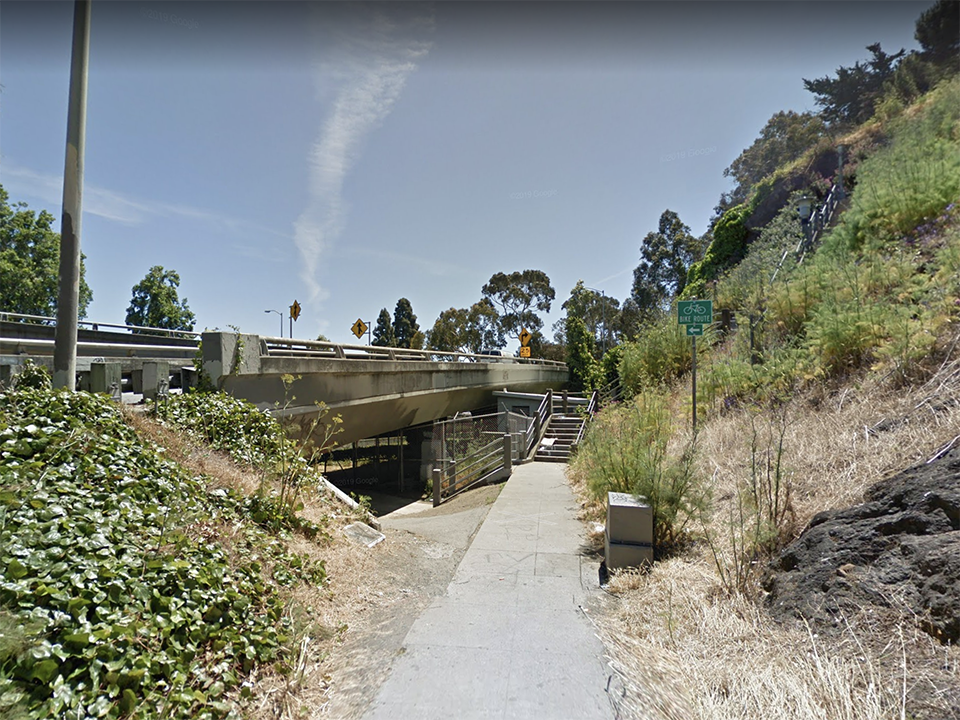 Located at the intersection of Cesar Chavez Street, Bayshore Boulevard and Potrero Avenue, the bicycle pathway is receiving an upgrade. During the $1 million Public Works project, the city is widening the path from six to ten feet.
The San Francisco Bicycle Coalition has called the throughway one of the few connections possible for bicyclists "riding downtown from southeastern neighborhoods".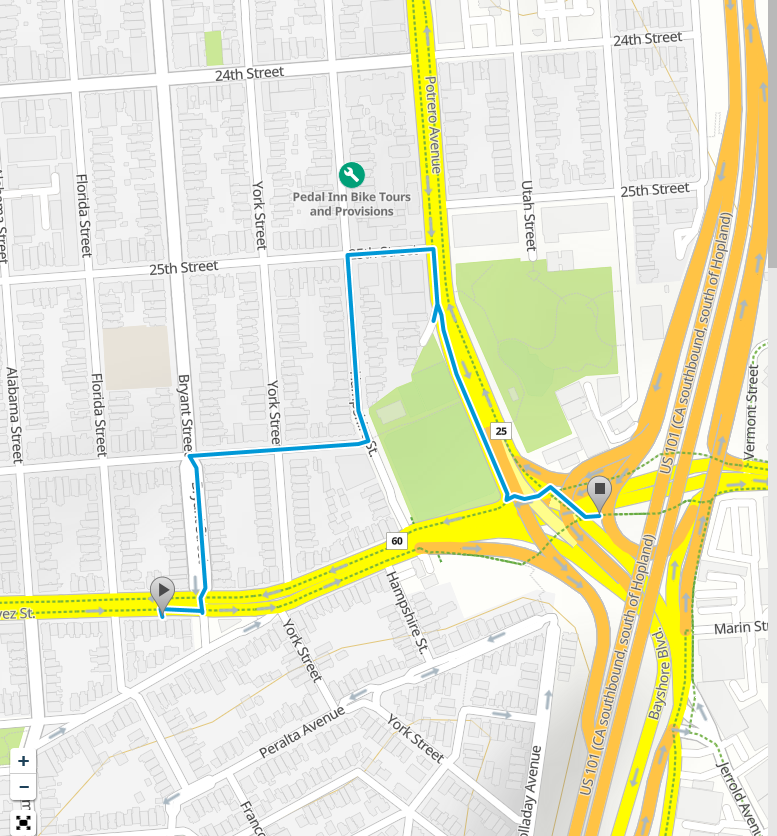 Public Works said on its website that the contractor began work on the project about two weeks ago.
Once completed, users of the path can expect a lowering and re-grading of the pathway to create a more gradual downslope and sufficient height clearance for pedestrians and bicyclists alike.
Additionally, the completed path will feature a new landscaped buffer.
Officials have installed temporary signs indicating a suggested detour. The Peralta Avenue and Cesar Chavez stairway will also be closed off for the duration of the work.
The expected completion date is currently sometime in May, Public Works officials said, barring any weather delays or unforeseen field conditions.
---
Thanks to tipster Lukas F.! See something interesting while you're out and about? Text Hoodline and we'll try to find out what's going on: (415) 200-3233.