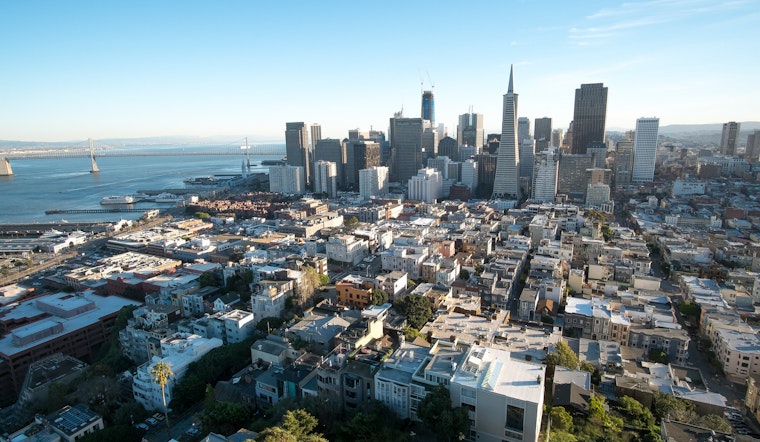 Published on March 23, 2020
Here are some notable crime incidents in SFPD's Central District since our last biweekly recap. Most of the crimes listed below occurred prior to the institution of an official shelter-in-place order by the city of San Francisco on Tuesday, March 17, in response to the COVID-19 virus.
The district encompasses Chinatown; the Financial District; the Embarcadero; Russian, Telegraph and Nob Hills; North Beach and Union Square.
Two pedestrians assaulted in early morning hours
On March 18 at 4:45 a.m., a 40-year-old man and a 47-year-old woman were walking at California and Market streets and made a remark to a man they believe was aged between 30 and 35. In response, the man pushed the woman and punched the man, causing non-life-threatening injuries. Both victims were transported to a hospital, and no arrest has been made. 
Phone robbery victim approached by bike-riding suspect
On March 16 at 4 p.m., a boy believed to be 16 or 17 approached a 63-year-old woman on his bicycle on the 200 block of Davis Street (between Sacramento and Clay). He then grabbed her phone out of her hand and fled. The woman suffered non-life threatening injuries, and no arrest has been made.
Purse robbery at gunpoint
On March 13 at 11:55 p.m., a man believed to be between 19 and 23 years of age pointed a handgun at a 38-year-old woman on the 1800 block of Stockton Street (between Greenwich and Lombard). A second suspect, believed to be about the same age, then took the victim's purse, containing a wallet. Both suspects fled in a sedan. No arrest has been made.
Fighting teens shoot bystander with BB gun
On March 11, at 10 p.m. four boys believed to be between 16 and 18 years old got into a physical altercation at Pacific Avenue and Battery Street. When a 29-year-old man attempted to run from the scene, one of the teens shot him multiple times with a BB gun, then stole his phone. The victim suffered non-life threatening injuries, and no arrest has been made.
Man stabbed in park
On March 11 at 11:30 a.m., a 34-year-old man was injured in a stabbing at Sue Bierman Park (Washington and Drumm streets). Police say the victim got into an argument with a man of unknown age, who stabbed him before fleeing the area. The victim suffered non-life threatening injuries and was transported to a hospital. No arrest has been made.
---
Anyone who has information about any of these incidents is encouraged to contact SFPD via the department's anonymous tip line at (415) 575-4444, or text TIP411 with "SFPD" at the start of the message.
Here's why we usually don't include suspect descriptions in crime reports.