On Sunday morning, the San Francisco Fire Department and SF Animal Care & Control (SFACC) rescued an injured hawk at Bush and Sansome streets in the Financial District. The raptor was seen running on the sidewalk.
Here is a video of the above post: Media is free to use all pics and vid. pic.twitter.com/aZMHqO8Kjg

— SAN FRANCISCO FIRE DEPARTMENT MEDIA (@SFFDPIO) March 29, 2020
"With the help of some bystanders, the team comforted the bird while awaiting SFACC," an SFFD representative wrote on Twitter, adding that the hawk will be okay. "Thanks to all who came together to help," they wrote.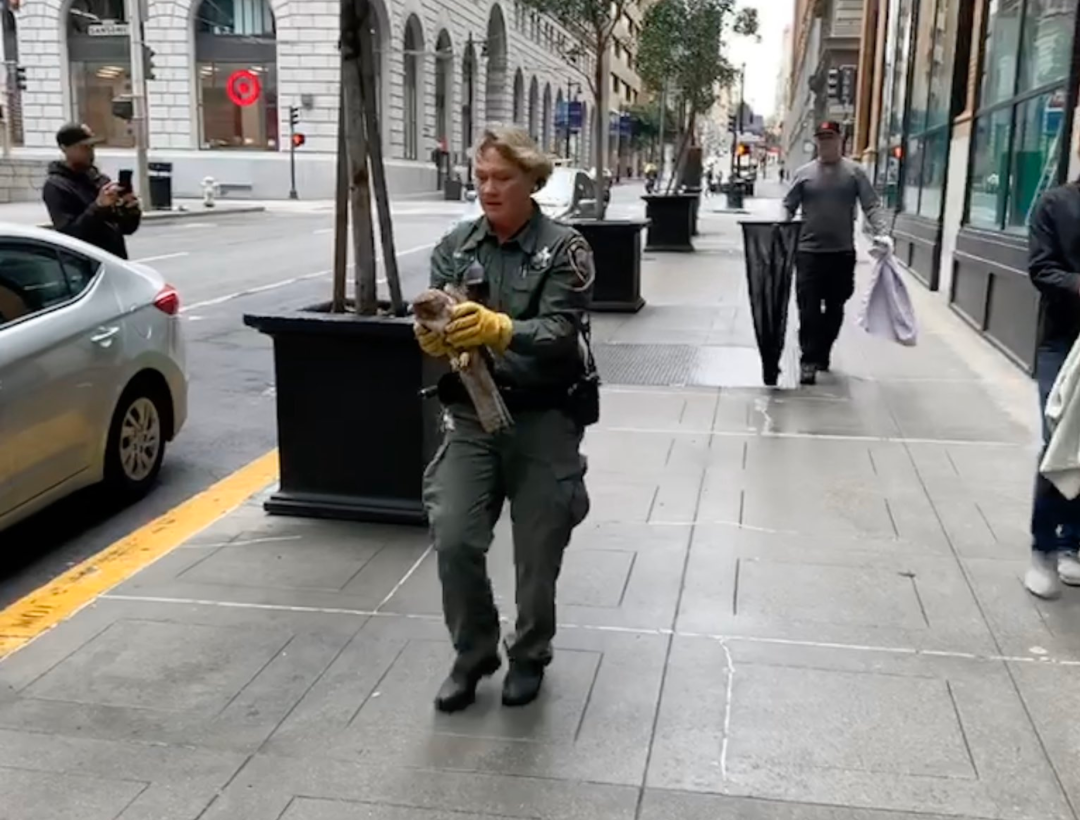 An SFACC spokesperson told Hoodline that the hawk went to  the Wildlife Care Center at the Peninsula Humane Society in San Mateo. According to their website, they successfully rehabilitate 1200 to 1400 animals each year.
It was not immediately clear which species the raptor belonged to. According to the San Francisco Department of the Environment, red-tailed hawks, red-shouldered hawks, sharp-shinned hawks and Cooper's hawks are all common in the city. All are protected under the Migratory Bird Treaty Act.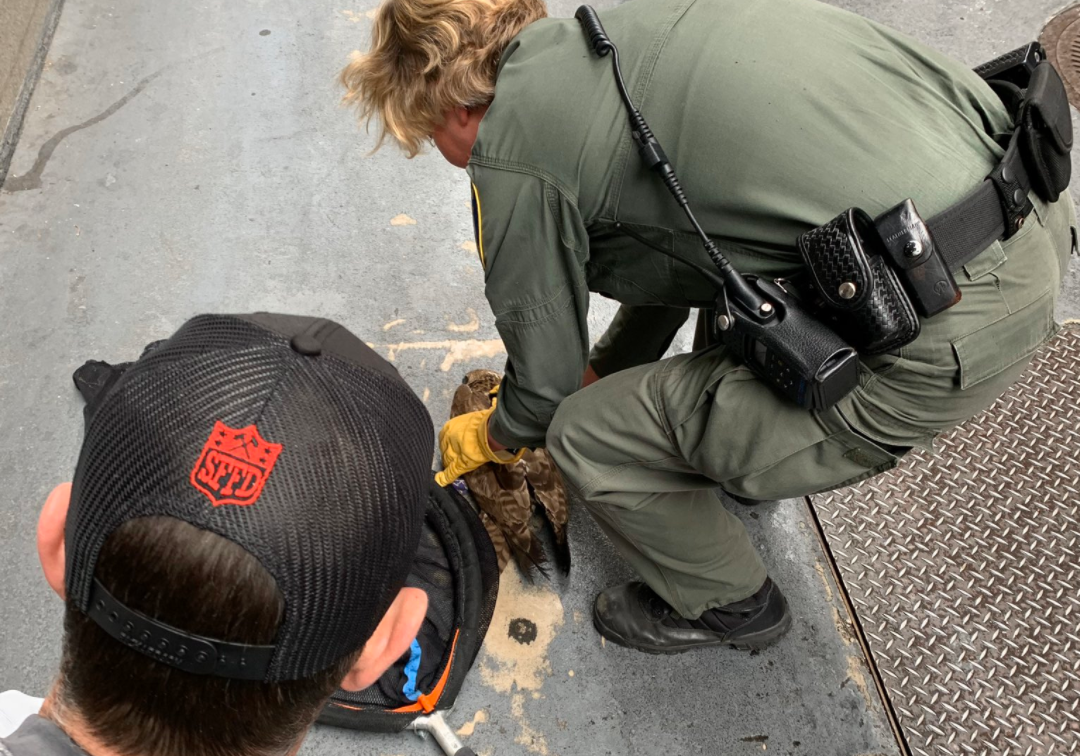 Earlier this year, we reported that a hawk was hit and killed by a drone at Dolores Park at the end of last year.
In slightly better news, another raptor, a peregrine falcon, is currently nesting on the PG&E's 77 Beale St. headquarters in SoMa, visible via a live stream.
---
Editor's note: The author of this story volunteers at SFACC.