As San Francisco remains under a shelter-in-place order to slow the spread of COVID-19, pet guardians get an exemption: they're still allowed to take their pets to the veterinarian, according to the SF Department of Public Health.
But the recommended six feet of social distancing just doesn't work in the Bay Area's small clinic waiting rooms, says veterinarian Dr. Ilana Strubel of Pacifica's A Well Adjusted Pet.
"This is a challenge for most urban vet clinics," she said. So she's asking her clients to consider whether an appointment is really necessary, or whether a pet can wait until the shelter-in-place is lifted.
Other clinics are taking a firmer hand — Mission Pet Hospital and Irving Pet Hospital are only seeing ill animals and emergency cases, while the SF SPCA has cancelled all routine vaccine and wellness appointments for the time being.
To avoid the risk of infection, many vets are dispensing with waiting rooms altogether. The Mission's VCA San Francisco Veterinary Specialists is asking human companions to stay in the car and call them from outside to be admitted. And Irving Pet Hospital isn't allowing pet owners inside the building at all, asking them to wait in the car as their pet is treated.
For those lacking a car of their own, Animal Internal Medicine & Specialty Services is offering free home pick-up — if the pet is stable enough to wait it out, since scheduling emergency transport on top of seeing patients is a challenge.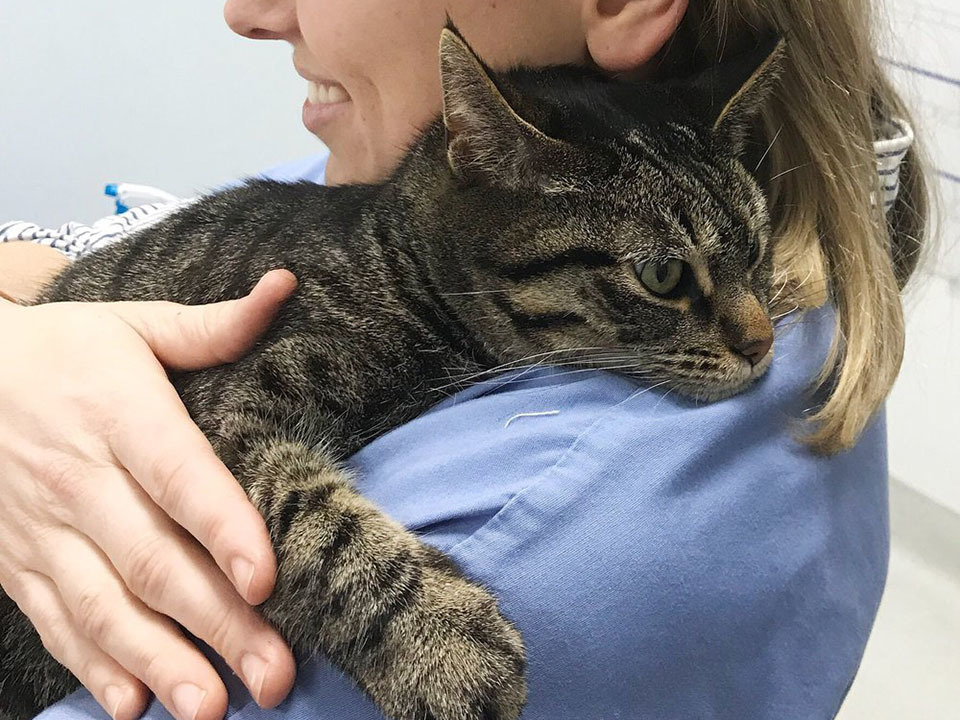 Many pet guardians rely on vets for supplies like prescription food and medications, and some are stepping up with solutions. San Francisco Pet Hospital is offering medication pickup, while The Castro Animal Hospital has an online store that delivers to clients. For less serious cases, both clinics are offering telemedicine as well. 
For veterinarians that are allowing human clients through their doors, staff are requesting that anyone with illness symptoms stay home. And they're stocking up with hand soap and sanitizer to prevent illness spread.
"[We want] to avoid infecting clinic staff," said Strubel. "Otherwise, our services will have to close down."
And if it's time to say goodbye to a beloved pet and a vet clinic isn't an option, SF Animal Care & Control is continuing to offer humane euthanasia services.
Since the ACC shelter remains closed until April 7, members of the public are asked to call (415) 554-6364 to schedule an appointment in advance.