The first weekend of March brings a bevy of festivals and fairs. Kick things off with a celebration of women in science, before sampling the wares of craft chocolate makers or browsing crystals and minerals. There's also a chance to pick tulips for free at Union Square, or enjoy a car-free stroll or cycle down Valencia Street.
Here's where to get out and about in San Francisco this weekend.
Women in Science NightLife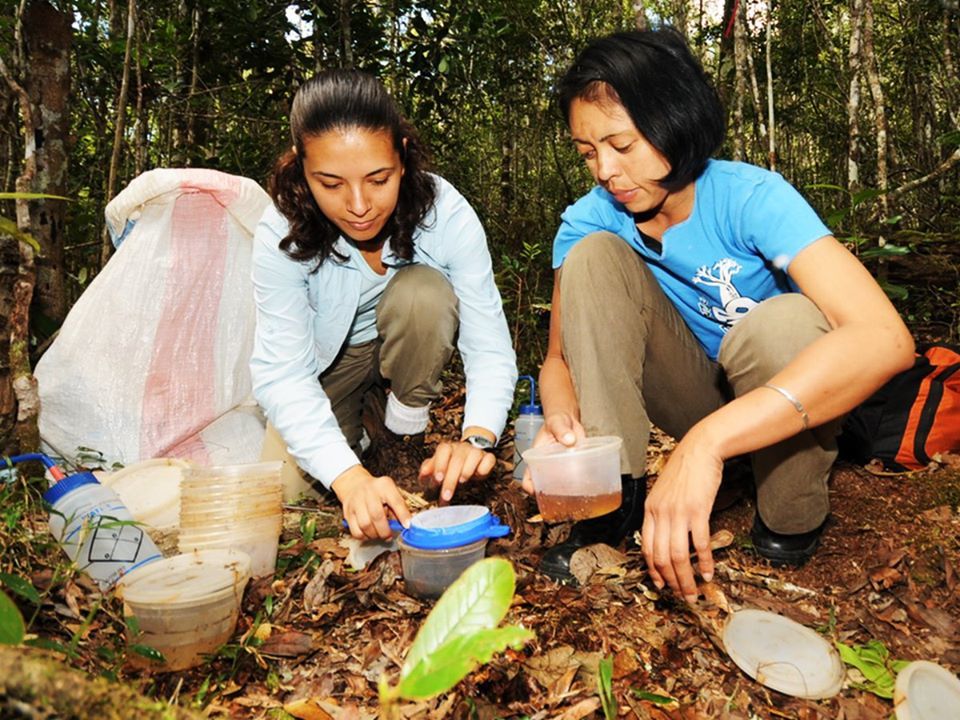 Celebrate International Women's Day at the Academy of Sciences' weekly Thursday-night NightLife event, which is giving its spotlight to women in science. Women scientists representing the Academy, Stanford, UCSF and the Golden Gate Raptor Observatory will discuss their areas of expertise, from viruses to genetic testing to coral bleaching.
Meanwhile, Dr. Juniper Harrower, who specializes in studying species interactions under climate change, will lead a printmaking activity, while DJ Lady Ryan will spin tunes for the dance floor.
When: Thursday, March 5, 6 – 10 p.m.
Where: California Academy of Sciences, 55 Music Concourse Dr
Price: $14.25
Craft Chocolate Experience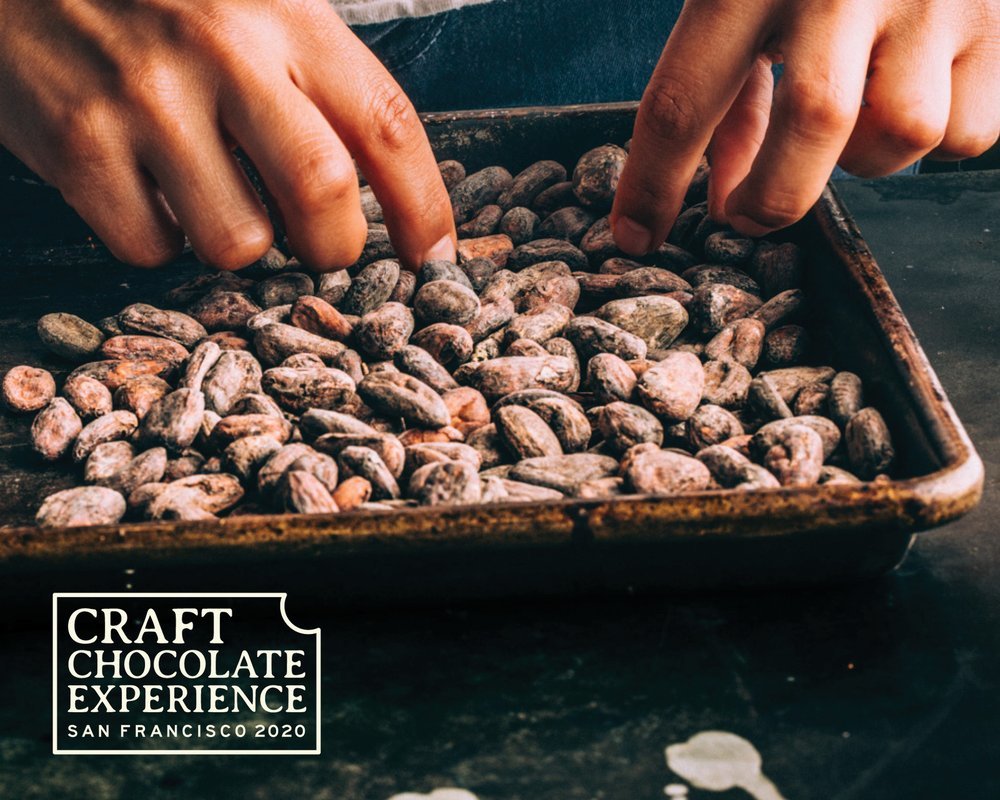 Sample and shop the wares of bean-to-bar makers, chocolatiers, pastry chefs and more at the Craft Chocolate Experience, which will draw chocolate experts from over 25 countries to the Palace of Fine Arts.
The weekend event will feature a marketplace with more than 85 artisans in craft chocolate, as well as lectures and panels on topics like beer and chocolate pairing, home chocolate making, the science behind chocolate tasting, and more.
When: Friday, March 6, 11 a.m. – 5 p.m. – Sunday, March 8, 11 a.m. – 5 p.m.
Where: Palace of Fine Arts, 3601 Lyon St.
Price: $35 one-day general admission; $65 VIP ticket (with lounge access); $15 child ticket (ages 5-12); $145 weekend pass (opening night party and two-day general admission)
The Great San Francisco Crystal Fair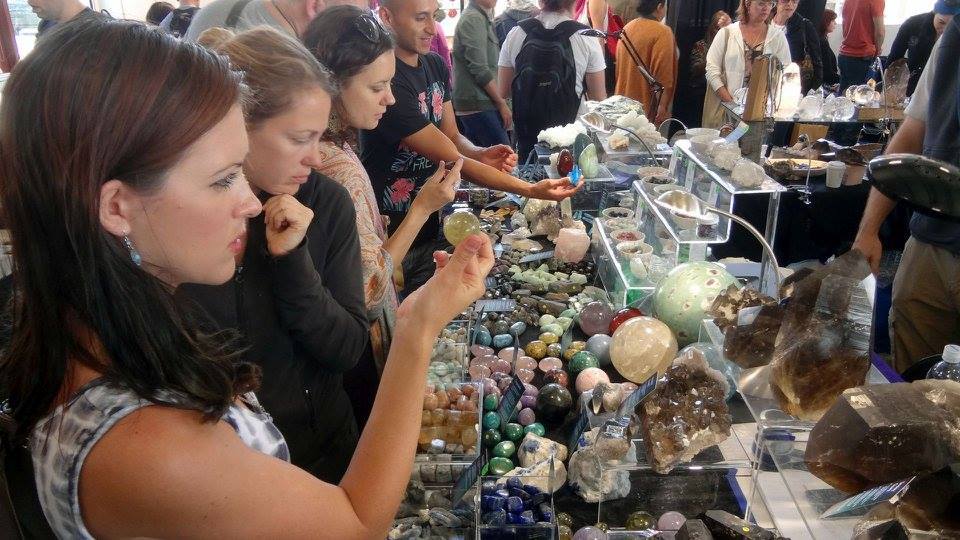 The first-ever San Francisco Crystal Fair is coming to Golden Gate Park this weekend, with 50 vendors from across the country, as well as Asia and Europe. Attendees can browse a wide selection of minerals, crystals, beads, gems and jewelry, and enjoy sessions with healers, psychics, aura readers and massage therapists. 
When: Saturday, March 7, 10 a.m. – 6 p.m.; Sunday, March 8, 10 a.m. – 4 p.m.
Where: San Francisco County Fair Building, Golden Gate Park, 1199 9th Ave. (at Lincoln Way)
Price: $12
Flower Bulb Day 2020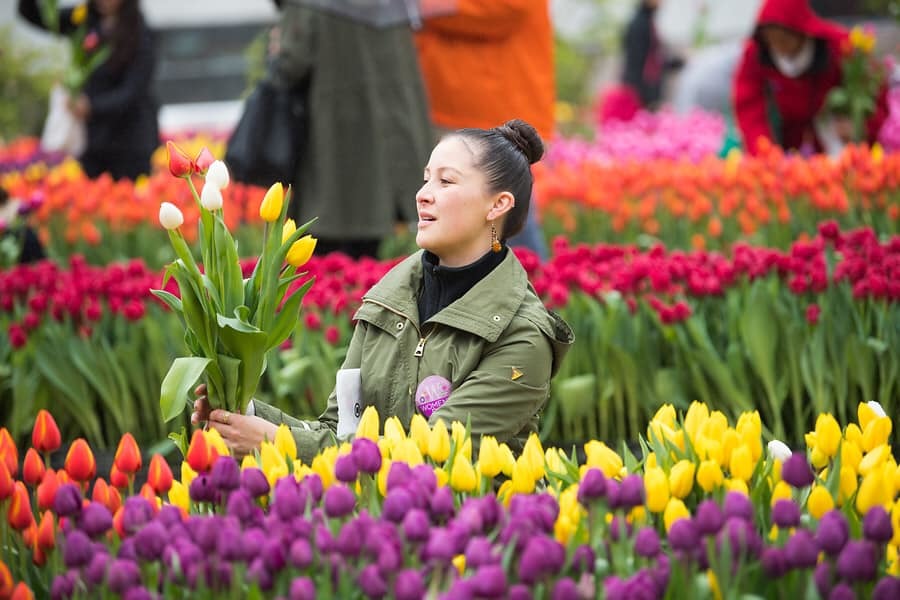 Tulip Day is once again coming to Union Square, with a colorful display of more than 100,000 flowers that visitors can pick from the "fields" and bring home with them. Celebrate the arrival of spring with these iconic and colorful flowers, which were grown in the U.S. from European bulbs. 
When: Saturday, March 7, 1 – 4:30 p.m.
Where: Union Square
Price: Free admission and tulip-picking
Sunday Streets Opening Day in the Mission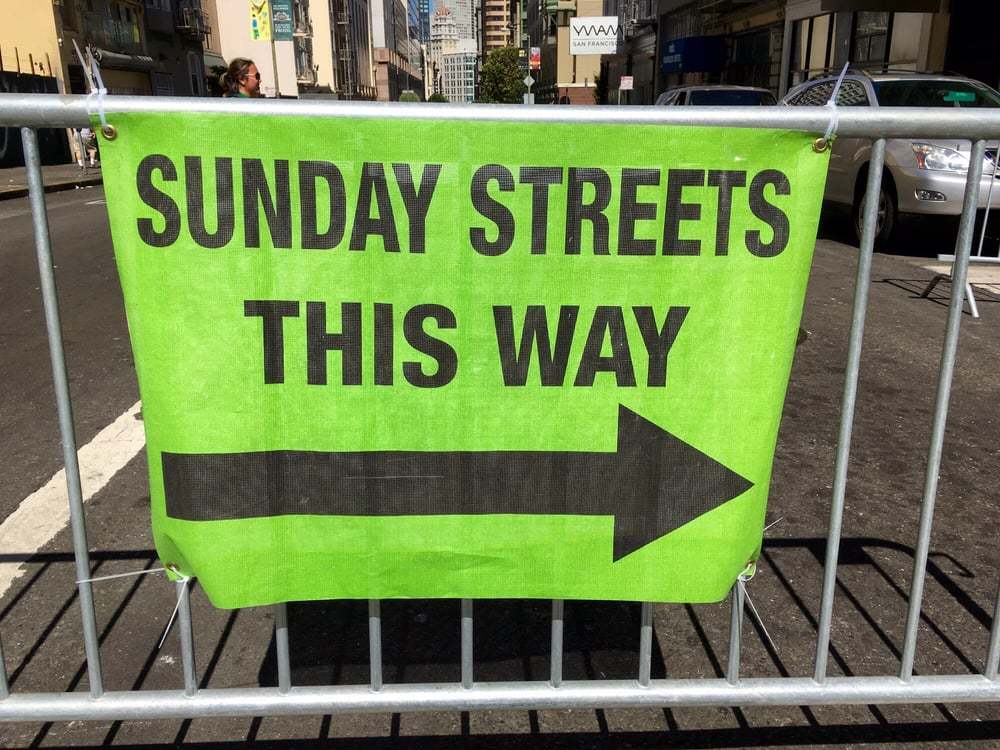 Sunday Streets, SF's car-free celebration of various neighborhoods, is also returning for the season this weekend, with a 1.5-mile shutdown of Valencia Street on Sunday. Walk, bike, or skate through the car-free community space, and check out activity hubs at 16th and 24th streets for free, family-friendly activities offered by local nonprofits, community groups, and small businesses.
In partnership with Mission Housing Development Corporation, the event will also feature a pop-up Play Streets block in front of Valencia Gardens (between 14th and 15th streets), with games, bubbles and other fun activities.
When: Sunday, March 8, 11 a.m. – 4 p.m.
Where: Valencia Street (from Duboce to 26th)
Price: Free