On Saturday, the SF Department of Public Health (SFDPH) announced six more positive cases of COVID-19 in the city, bringing the total number of confirmed cases to eight.
Mayor London Breed recommended on Friday to cancel or postpone larger gatherings, such as concerts, sporting events, conventions or large community events for two weeks, which ultimately shut down yesterday's Sunday Streets event on Valencia Street. On Saturday, the city went a step further and prohibited all events with more than 50 people in city-owned facilities, including City Hall, the War Memorial & Performing Arts Center and the San Francisco Public Library for two weeks.
Today we're announcing new recommendations to reduce the spread of COVID-19 in SF. These systemic and individual changes will make a difference in people's lives.

Though they will cause inconvenience, they're necessary and worthwhile to reduce person to person transmission. pic.twitter.com/1R6BwkpxAE

— London Breed (@LondonBreed) March 7, 2020
"Protecting the health and safety of San Franciscans is our most important responsibility, and canceling large gatherings will reduce the spread of COVID-19 and protect the most vulnerable in our community," said Mary Ellen Carroll, executive director of the SF Department of Emergency Management in a statement.
Below is a list of postponed events. We will update this list as we learn more.
Upper Haight McDonald's parking lot community meeting postponed
District 5 Supervisor Dean Preston announced that a community meeting, which would have been held tonight, discussing the future of the former Upper Haight McDonald's parking lot, has been postponed. "Due to the recent health advisories to cancel non-essential events, this community meeting will be postponed until further notice," he wrote on Facebook.
SF Symphony concerts canceled
BREAKING NEWS: All concerts scheduled at Davies Symphony Hall through March 20 have been canceled in an effort to reduce the spread of COVID-19. Mayor London Breed today announced that no public events will be held at War Memorial Performing Arts Center venues for two weeks.

— SF Symphony (@SFSymphony) March 7, 2020
SF Symphony concerts scheduled at Davies Symphony Hall, housed at the War Memorial & Performing Arts Center, through March 20 are canceled. Those who have already purchased tickets can either exchange them for a future performance this season or for a gift certificate. There is also an option to donate a ticket or receive a refund.
SF Ballet halts performances
The SF Ballet also announced that all performances of A Midsummer Night's Dream through Sunday, March 15 will not take place. "A situation of this magnitude is unprecedented for our organization and we are working to be as responsive as possible in real-time," a statement on SF Ballet's website reads, adding that ticket holders will be informed about their options this week.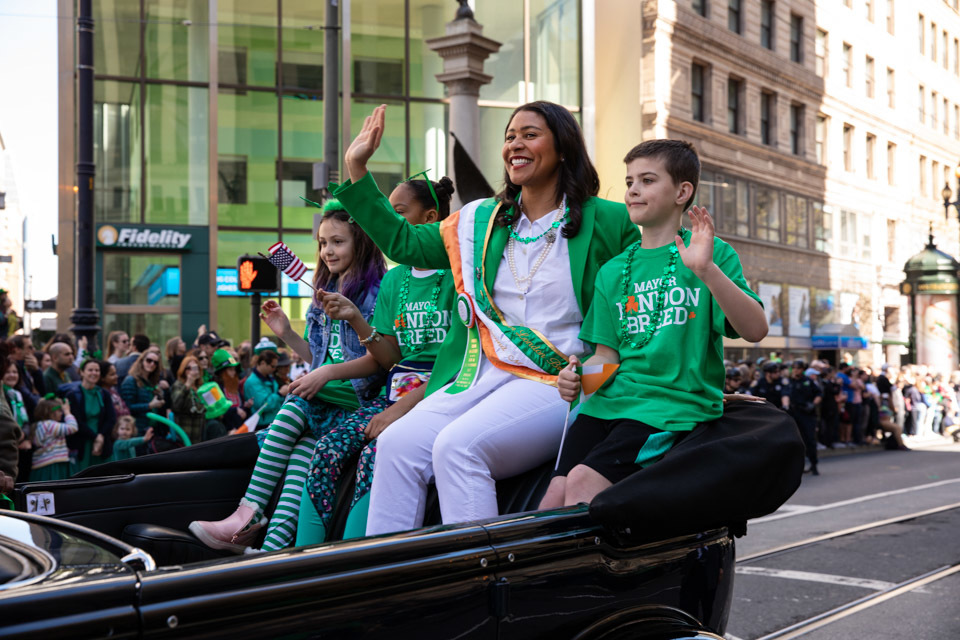 St. Patrick's Day parade and festival postponed until later this year
The SF Saint Patrick's Day parade and festival, which would have taken place this Saturday on Market Street and Civic Center Plaza, are postponed until further notice. "It is our intention to hold the festivities later in the year, and we will keep you informed as to the new date as soon as we are able to set one," organizers said in a statement.
Divisadero Art Walk postponed to next month
The Divisadero Art Walk, which was scheduled to take place on Thursday, is postponed, event organizers tell Hoodline. The event celebrating local artists and small businesses along the Divisadero corridor is postponed to a date that still has to be determined, but will most likely be sometime in April.
International Ocean Film Festival postponed as filmmakers cancel attendance
The International Ocean Film Festival, scheduled to take place from March 12 to March 15 at the Cowell Theater, was postponed before Mayor Breed's recommendation was announced. Festival organizers noted that a number of filmmakers had already canceled their attendance at the event.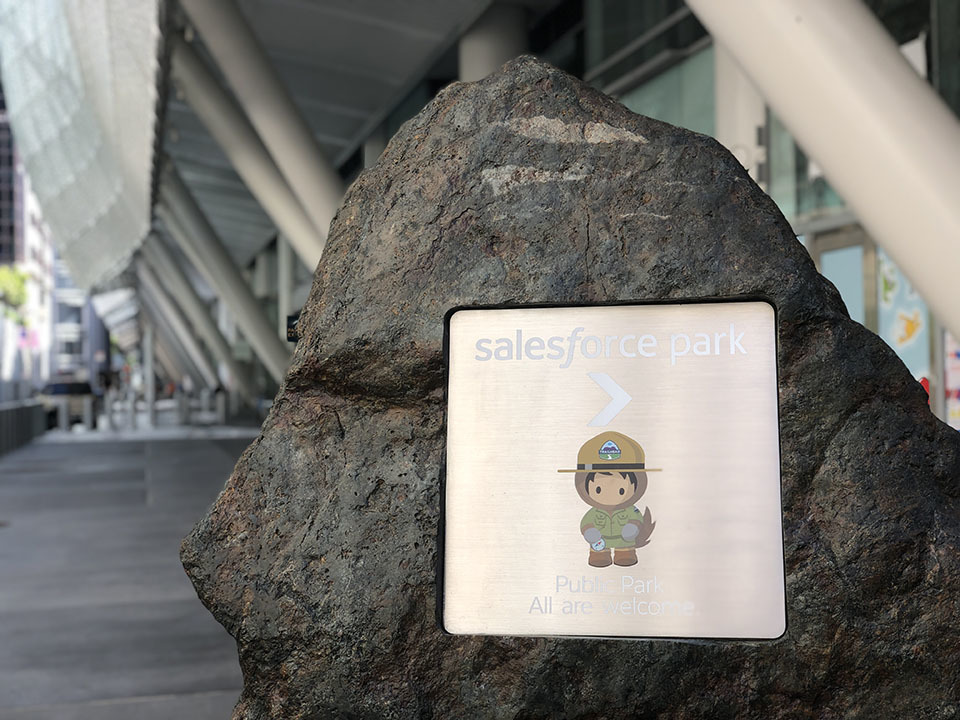 Salesforce Park events paused until further notice
Representatives of the Salesforce Transit Center noted that "as a precautionary measure to avoid the spread of the coronavirus, all Salesforce Park activities are temporarily suspended until further notice". Salesforce Transit Center and Salesforce Park remain open.
Tactile Dome at the Exploratorium temporarily closes
The Tactile Dome, where visitors discover textures in complete darkness, has temporarily closed. The Chronicle reports that Robyn Higdon, the museum's senior director of visitor experience, and her team worried that it could be a place for transmission of the coronavirus.
In addition to avoiding larger gatherings, SFDPH also recommends the following to protect yourself and others:
Wash hands with liquid soap and water, and rub for at least 20 seconds;
Cover your cough or sneeze;
Stay home if you are sick;
Get your flu shot to protect against flu or symptoms similar to novel coronavirus;
Instead of shaking hands, try other ways of greeting like elbow bumps or waves;
Get more information if you are traveling.
Stay up to date with the most recent information by visiting the SFDPH and SF emergency preparedness websites or text COVID19SF to 888-777 to receive updates.