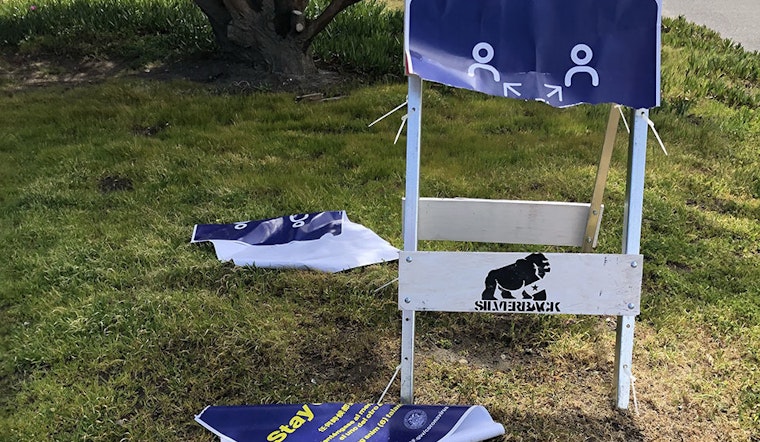 Published on March 26, 2020
As the COVID-19 shelter-in-place order wears on, many San Franciscans are turning to local parks and beaches as an escape valve.
In response, SF Public Works has put up multilingual signs at the parks, reminding patrons that they need to keep at least six feet apart from non-household members for safety. 
Eamonn Kavanagh and John O'Driscoll usually work on our asphalt crew repaving #SanFrancisco streets. But today they're putting up safety messages in City parks to help prevent the spread of #COVID19. Their first stop: Alamo Square. #teamwork #StaySafe pic.twitter.com/mqWmaHlRAM

— SF Public Works (@sfpublicworks) March 20, 2020
But not everyone is respecting the rules — or the signs. 
Hoodline tipster Peter S. sent photos of multiple social-distancing signs in city parks that have been torn up or vandalized.
"Hopefully not [a] broader signal that people don't believe social distancing works," he wrote.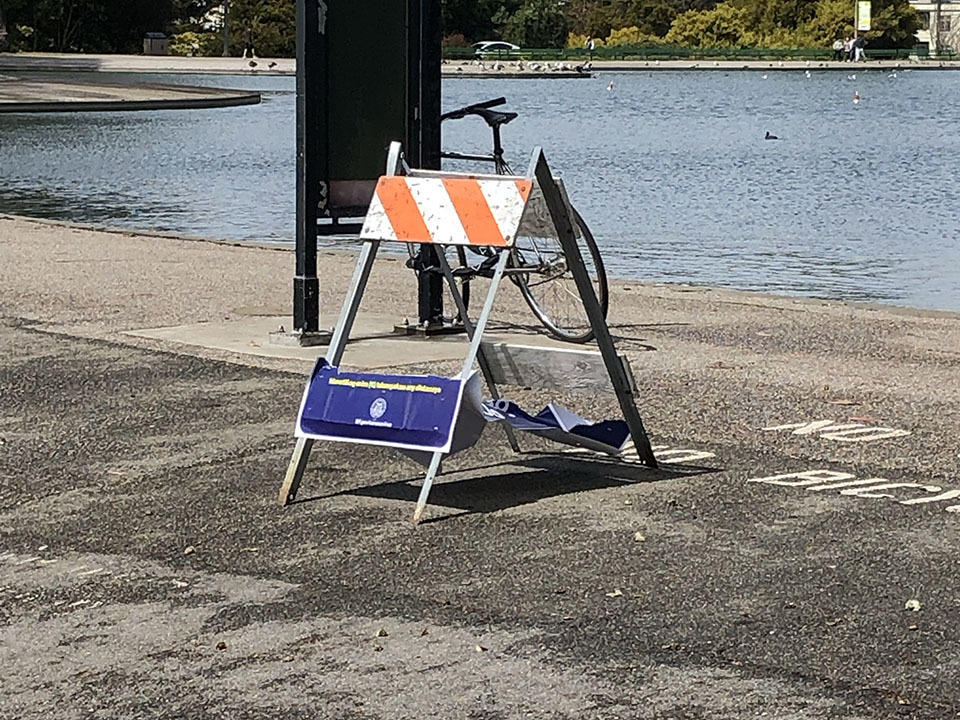 Hoodline reporter Steven Bracco also spotted a ripped-up social distancing sign near Ocean Beach: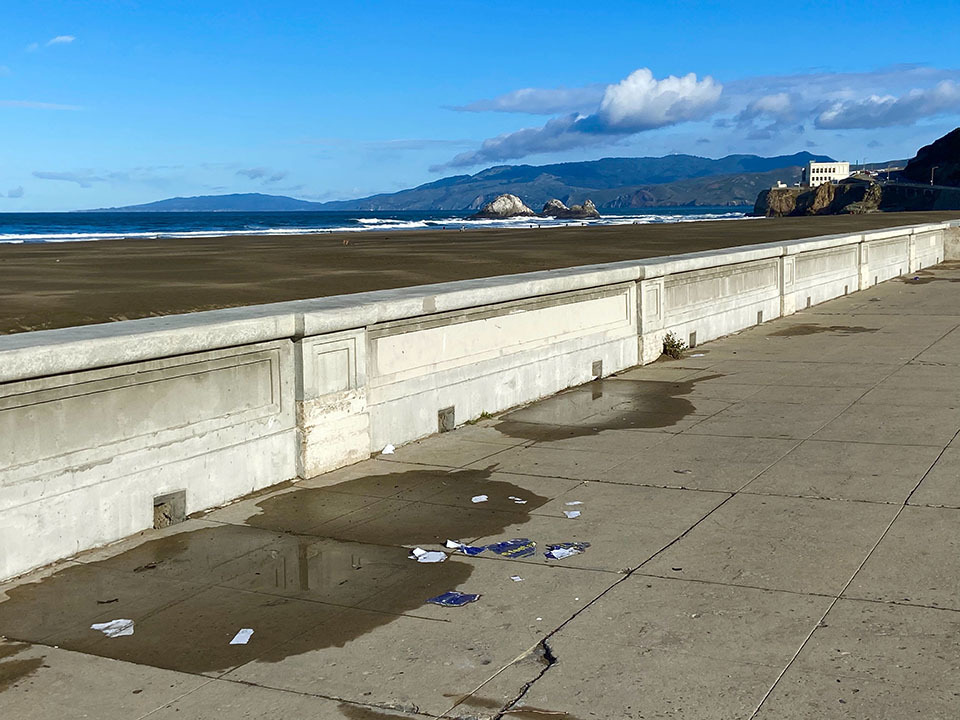 Asked for comment about how many social-distancing signs have been vandalized, a representative of the SF Department of Emergency Management only confirmed that they will be replaced. 
Many Bay Area residents haven't been taking social distancing seriously while blowing off steam in the great outdoors.
Officials have shut down much of the Point Reyes National Seashore after it was flooded with visitors this weekend, while Mayor London Breed closed San Francisco's playgrounds and adult fitness areas earlier this week after it became clear that many attendees weren't properly social distancing.
Breed reminded San Franciscans this week that "this is not the time to be hanging out at the park."
"You can go outside for essential needs or to get some quick exercise, but then you need to return home," she wrote on Twitter.
---
Thanks to tipster Peter S.! See something interesting while you're on your social distancing walk? Text Hoodline and we'll try to find out what's going on: (415) 200-3233.