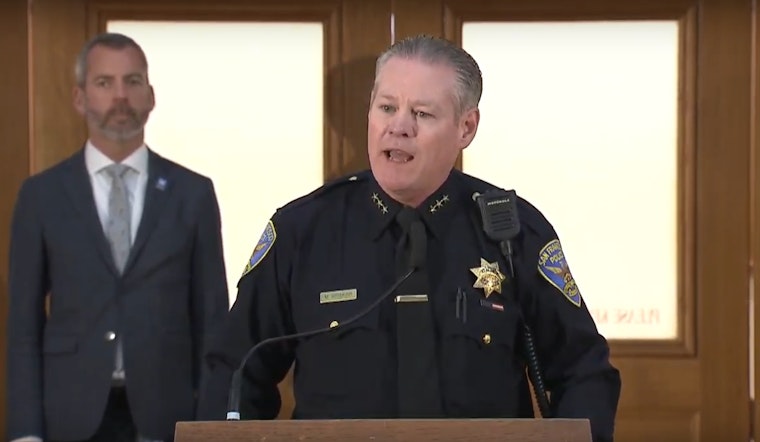 Published on March 16, 2020
SFPD Assistant Chief Mike Redmond said at a Monday press conference that when it comes to issuing citations to enforce the city's shelter-in-place order, "we don't want to go there."
Violating the shelter-in-place order, which goes into effect at 12:01 a.m. Tuesday, is a misdemeanor punishable by fine, imprisonment, or both, but SFPD representatives say they only want to use enforcement as a last resort.
"We are not interested in using a criminal justice approach for a public health challenge," SFPD said in a statement. "This is about educating the public about voluntary compliance."
Redmond said the current plan is focused on a "visible deployment" of officers to some retail areas, where they will act as a deterrent to criminal activity while stores are closed.
As for individuals violating the shelter-in-place order, "there will be a lot of education and talking and things like that before there's any enforcement," Redmond said.