While restaurants are focusing on takeout and delivery during the shelter-in-place order in San Francisco, non-essential businesses like bookstores, costume shops and movie theaters remain shuttered.
Over the last week, we collected pictures of signs neighbors and businesses put up to announce how they're dealing with the efforts to slow the spread of COVID-19.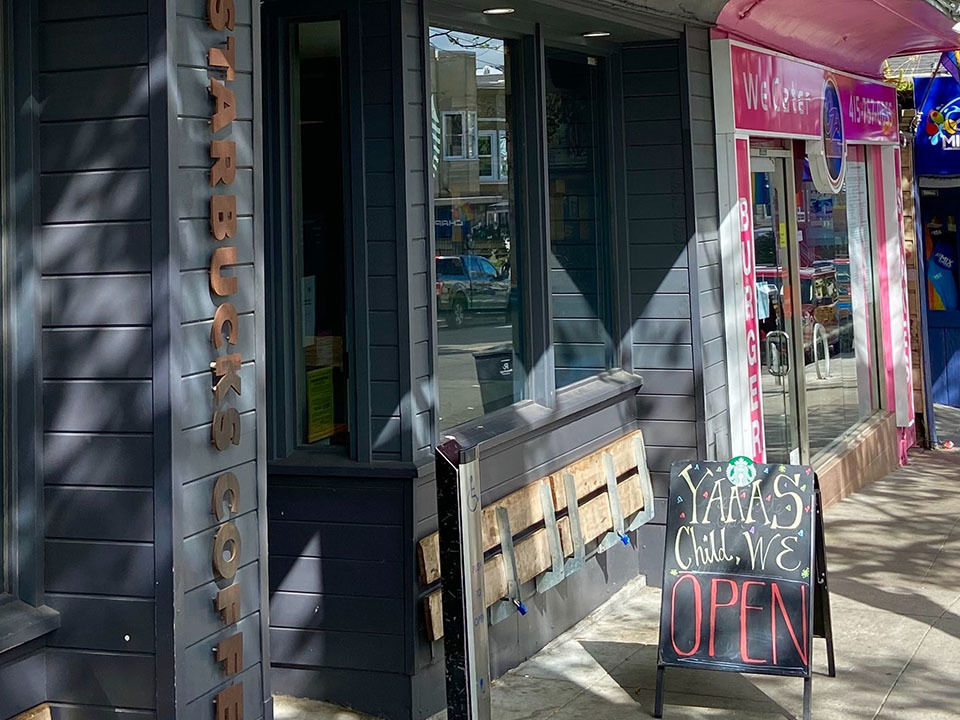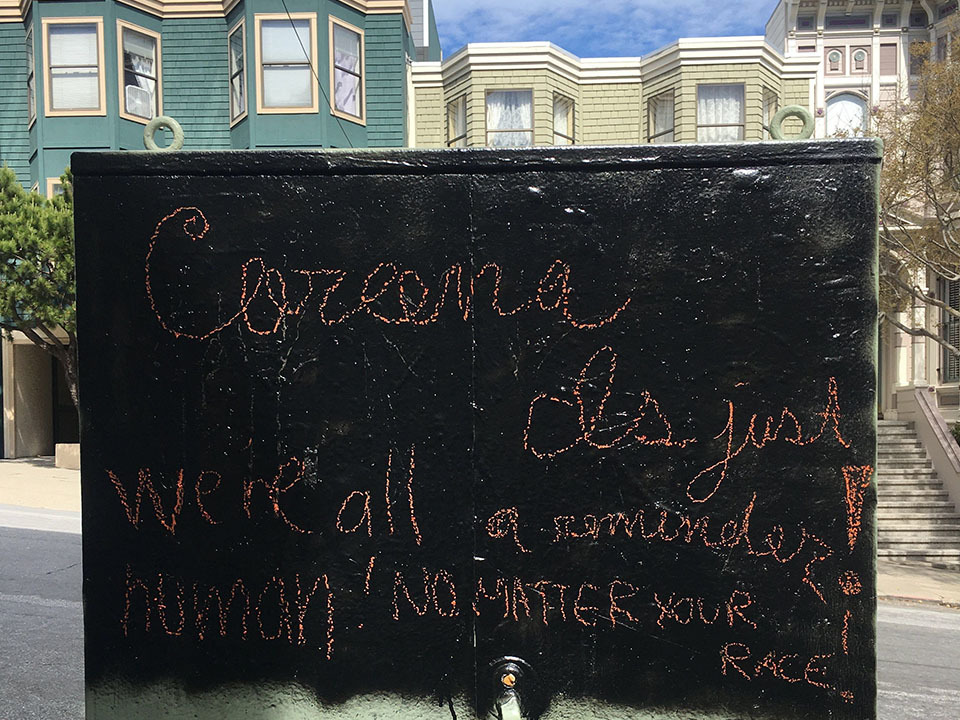 .@GreenAppleBooks keeping it real pic.twitter.com/XQB6M1KbKG

— Gaurav Vohra (@gauravvohra1) March 19, 2020
Over at Costuming on Haight, business representatives write that "together we are stronger and can use this reset to create a new reality!". "Let's create together," they wrote.
People have also shared signs from all across town on Instagram. Here are some of our favorites:
Technically, not a sign but some might recognize this mannequin, a leftover from Halloween at Divisadero and Page streets – now wearing a mask combined with a St. Patrick's Day hat.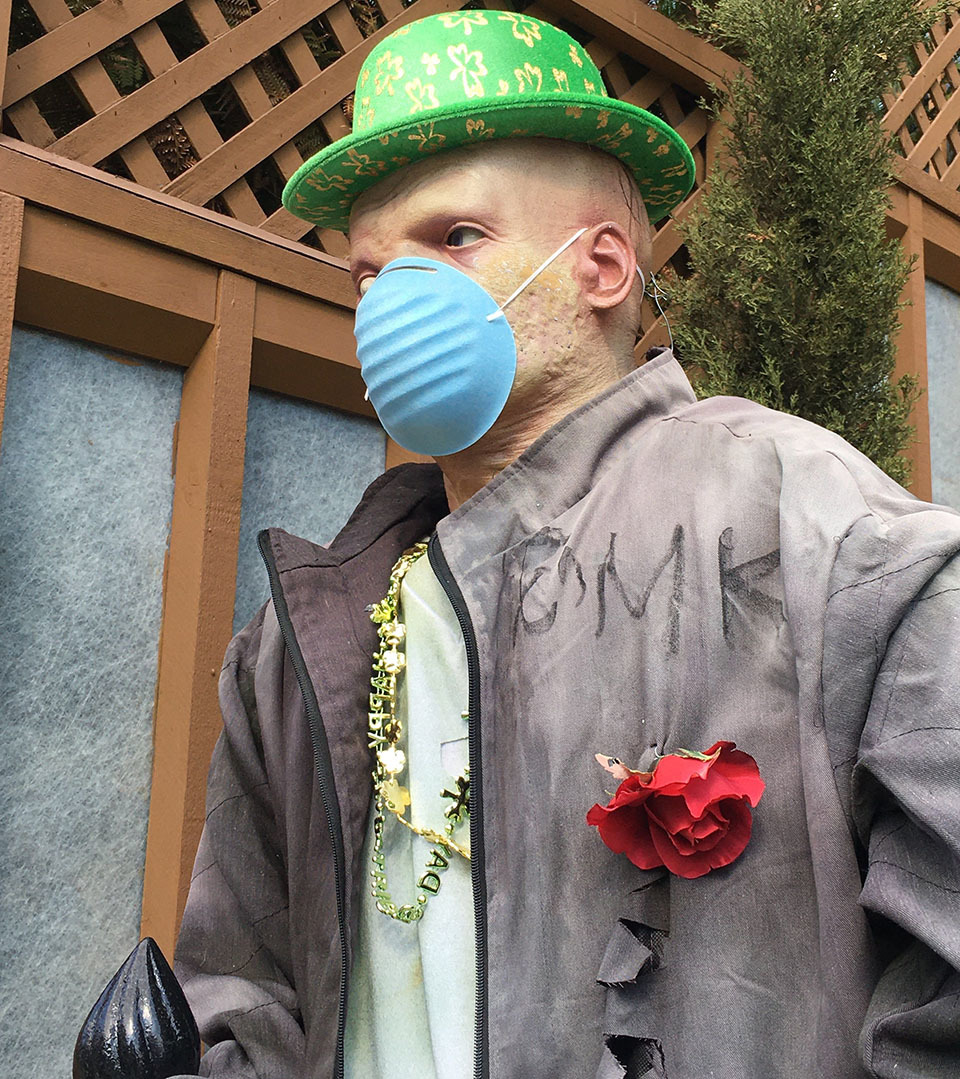 Update, 3/24: Hoodline tipster Jack D. sent us a photo of the Kezar Pub (770 Stanyan St.), which is decked out in a tribute to the Liverpool Football Club and their anthem "You'll Never Walk Alone":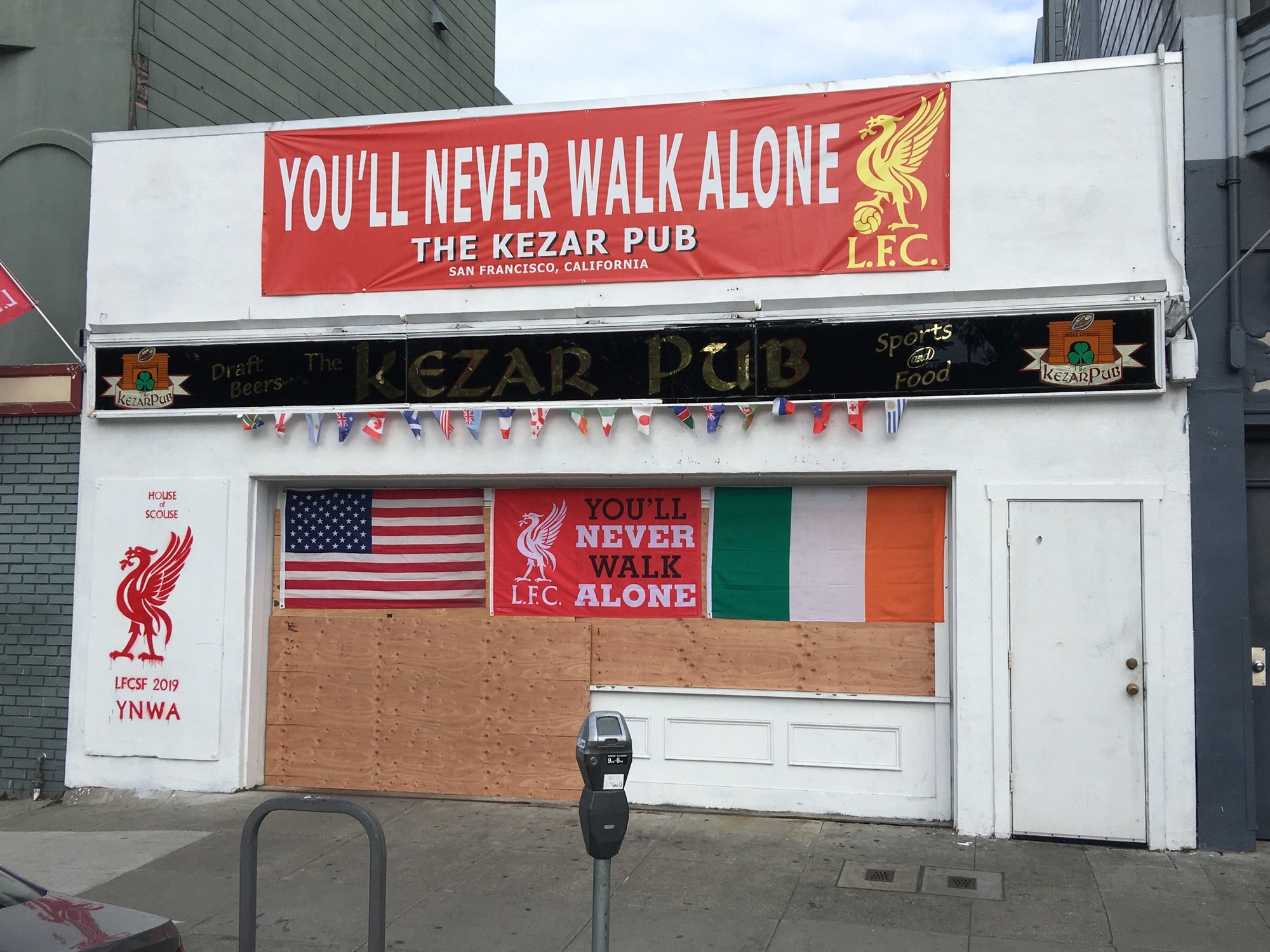 ---
Have you seen any COVID-19 related signs while out on a walk or when leaving your home for essential activities in SF? Text a tip and a horizontal photo to (415) 200-3233, and we'll consider adding them to our story.