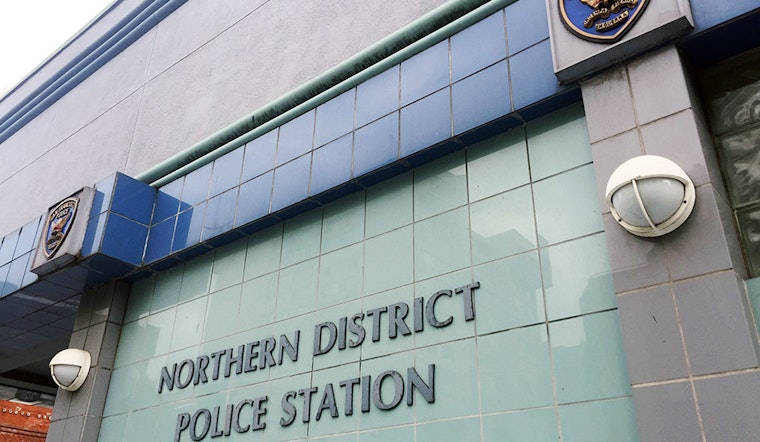 Published on April 01, 2020
Here's a selection of notable crime reports from Hayes Valley and the Western Addition since our last crime roundup in early March. All reports were provided by SFPD, unless otherwise noted.
Stabbing victim walks into hospital
On March 27, a 30-year-old man suffered life-threatening injuries when he was stabbed with a knife by an unknown suspect at Turk and Webster streets at 3:30 p.m. Initially, police were called to a fight, but when they arrived on scene they couldn't find an altercation. Later, the victim walked into a hospital and stated that he sustained injuries at Turk and Webster streets. No arrest has been made.
Attempted bike robbery from car
On March 20, at 6:40 p.m. a 28-year-old man saw a 38-year-old man break into his car at Pine and Franklin streets. The suspect attempted to steal the victim's bike from the car but was confronted by the victim. The suspect proceeded to brandish a bike part towards the victim. Police later arrived and arrested the suspect. The victim did not sustain any injuries during the encounter.
Car tire set on fire
A day earlier, at approximately 7:53 a.m., an unknown suspect lit the car of a 45-year-old woman on the 200 block of Buchanan Street (between Waller and Haight) on fire. They then fled the scene. The car's tire was damaged during the blaze, no arrest has been made.
Robbery at gas station
On March 13, at 6:36 a.m. a 29-year-old woman was pumping gas when a 20-year-old woman approached and asked for money on the 800 block of Turk Street (between Franklin and Gough). A man of unknown age was also accompanying the 20-year-old woman.
The older woman refused and an altercation ensued, resulting in the younger woman taking the victim's wallet and fleeing the scene in a van. The victim suffered non-life threatening injuries from the encounter. No arrest has been made.
Three suspects arrested in commercial burglary
Two days earlier, on March 11, a 41-year-old man was inside a business on the 500 block of Octavia Street (between Hayes and Grove) at 6:30 a.m. when three men aged between 25 and 50 broke in. Police arrived and took them into custody. 
Community meetings on crime and theft
The SFPD Northern Station's monthly community meeting has been canceled and the Hayes Valley Neighborhood Association's public safety meeting scheduled for April 6 will also not take place. Organizers of the monthly public safety meeting said in an email that they are hoping the next meeting on May 4 can be held.
---
Anyone with information about any of the incidents listed above is asked to call the SFPD tip line at (415) 575-4444 or Text-a-Tip to TIP411 and begin the text message with 'SFPD.' Tipsters can remain anonymous.
Did we miss anything? If you have any information on any crime or safety-related issues in the neighborhood, feel free to text Hoodline at (415) 200-3233.