For Celia Sack, owner of Noe Valley's Omnivore Books, events are a key moneymaker. When acclaimed chefs drop by the culinary bookstore to promote their latest titles, up to 60 people will often pack in to see them speak — and purchase new hardcovers to be signed.
Under the current shelter-in-place order, that's a nonstarter. But even after the order lifts, Sack believes her business will be significantly disrupted "until a vaccine has been developed," she said.
It's a conundrum facing many local bookstores, which rely on a steady flow of sales from readers coming in to meet their favorite authors. While many stores are moving their author events online, they say it's harder to sell books to guests that way — and publishing companies may be adapting accordingly, even after things go back to a "new normal."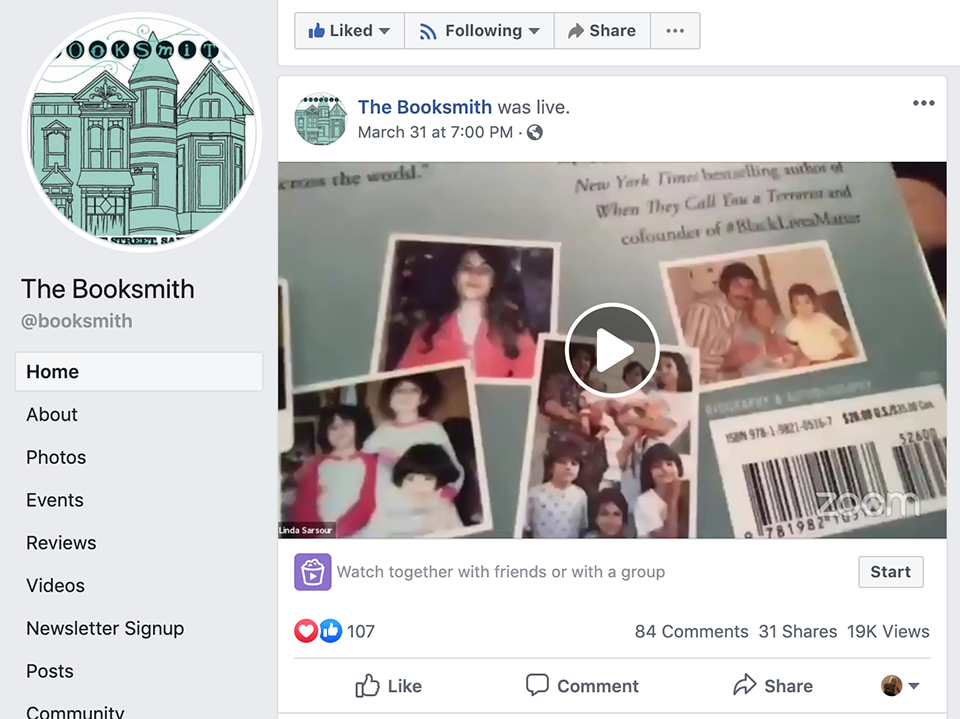 The shift to online events hasn't deterred eager customers of Haight Street's The Booksmith, which is hosting up to four Zoom readings a week. Owner Christin Evans said that a March 31 Facebook Live event with activist and Women's March co-organizer Linda Sarsour drew close to 1,000 attendees.
While some events are ticketed, most are free, said the store's events manager, Evan Karp. As authors speak, he works the comment section, encouraging viewers to buy the book in question, purchase a gift certificate or make a donation to Booksmith via PayPal.
The livestreams are "working really well" in terms of engagement, Karp said, but turning them into revenue for the shop is challenging. Typically, about a  third of event attendees at the bookstore buy the author's book; with online gatherings, that number has dwindled.
Joining late and/or leaving early would be bad manners at a real-life reading, but is pretty typical for a digital one. So Karp's new strategy is having the author hold up the book during the live session and mention it periodically, not just at the beginning and at the end.
He's also working on more events that rely on ticket sales. This Friday, the store will revive its popular erotic fanfiction competition, Shipwreck, which has been on hiatus since last year.
Rebranded as Homewreck, the event will be free for all to view, but only ticket-holders will be able to vote on a winner.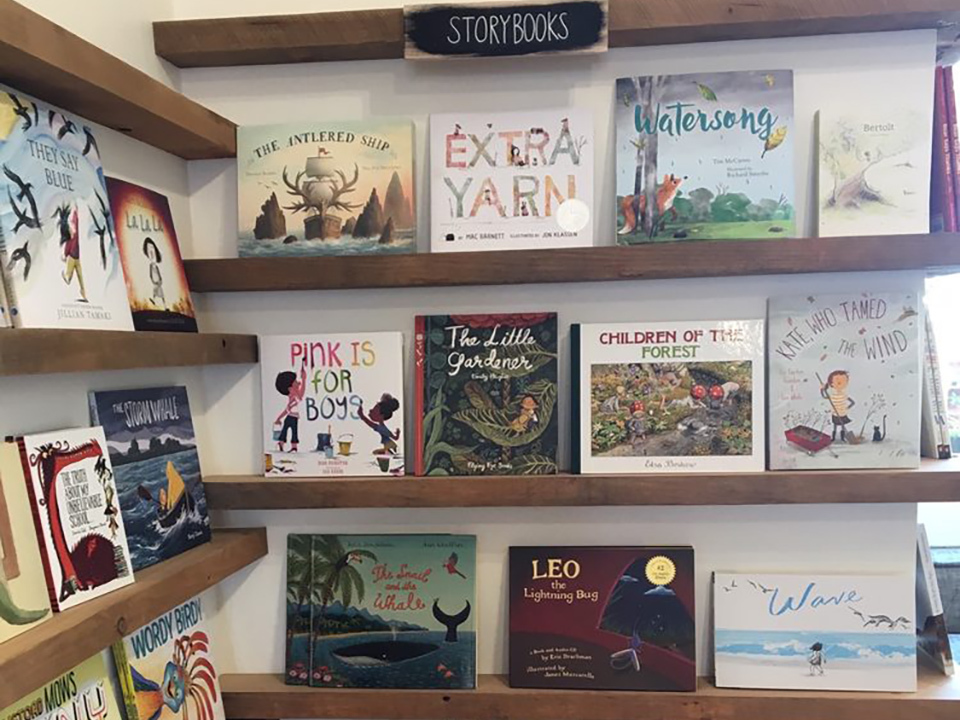 Stores that host children's readings are also struggling to navigate the new reality.
Kathryn Grantham, the owner of Outer Sunset bookstore Black Bird, hosts a free storytime event for neighborhood kids every Saturday morning. The readings are popular, drawing plenty of parents who end up buying books for themselves, as well as their children.
But with school shifting online and "children getting so much screentime already," live-streaming storytime didn't make sense, Grantham said. 
Even after the shelter-in-place is lifted, Booksmith's Karp believes that events won't entirely go back to normal. Many notable book releases planned for the summer have already been postponed, he said, because agents and publishers want their authors to be able to attend events in person.
Other scheduled books have been delayed by hold-ups in the printing process, as many factories remain closed.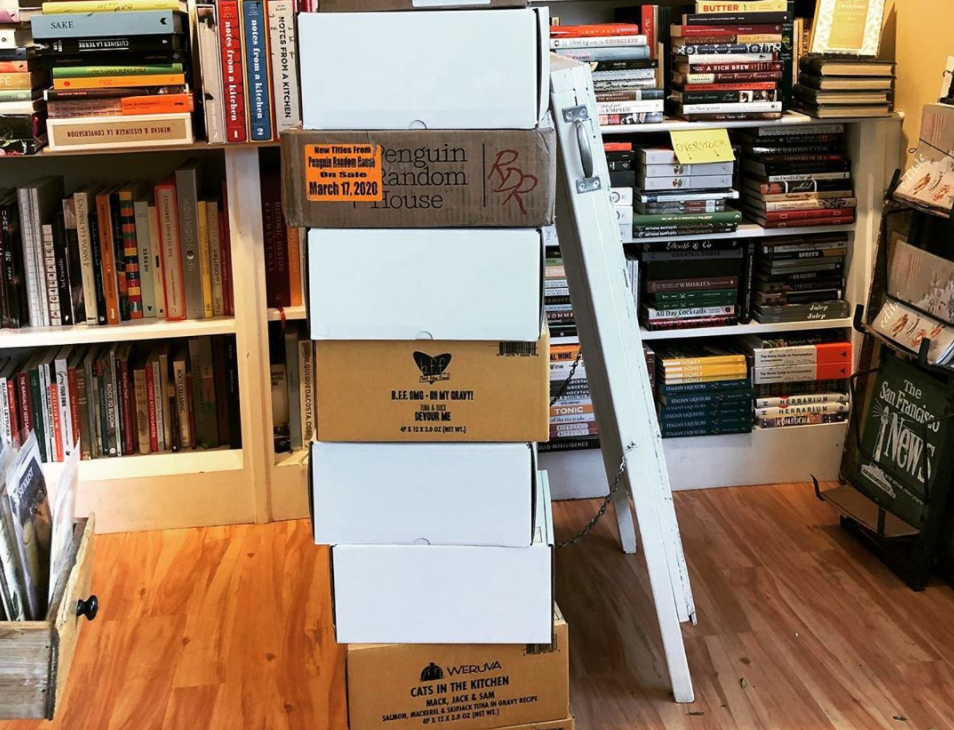 Not all aspects of the new reality are bad, Karp said. One author, initially disappointed at the loss of her in-person book launch event, was delighted when she realized that family members from all over the country would be able to watch her online. 
Many stores have also launched online book clubs, hoping that extra time for reading and an increased desire to connect with others will generate interest — and sales.
Divisadero Street gift store Perdita is hoping to carve out a niche for romance readers, while Booksmith's sister business, The Bindery, has moved its monthly "silent reading club" online (with time for post-reading chats). Many of the SF Public Library's book clubs have shifted to the digital sphere as well.
As they wait to see what the future holds, bookstore owners like Omnivore's Sack say they're more dependent than ever on the support of customers buying books from them online. And they're hopeful that they'll be able to hold events again when the crisis has passed.
"We are such an analog business," Sack said. "There's something irreplaceable about in-person events."