Yesterday, visitors sunbathing and picnicking at Dolores Park were greeted with white circles painted on the grass.
While some compared them to crop circles or a giant game of Twister, the circles — spaced six feet apart — are intended to help visitors maintain social distancing.
Tamara Aparton, a spokesperson for SF Rec & Park, tells Hoodline that the circles were installed in anticipation of what officials expect will be a busy Memorial Day weekend for Dolores Park.
The forecast for the coming three-day weekend currently calls for sunny skies and highs of 70 to 74 degrees in the Mission.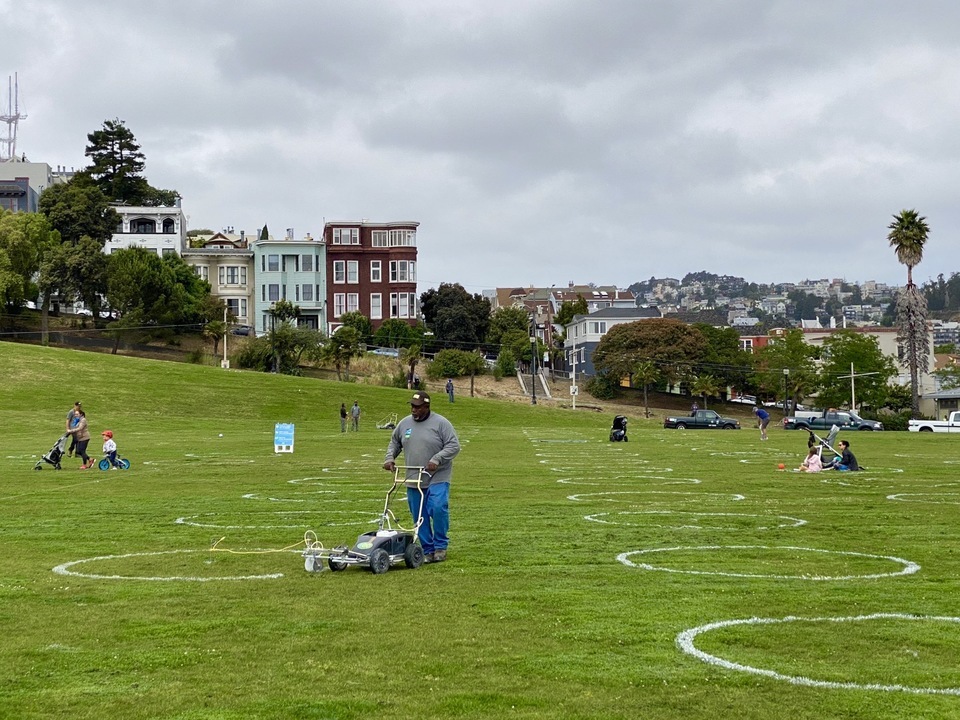 Aparton said the circles are a pilot program, based on similar circles installed in Brooklyn's Domino Park last weekend. 
"After talking to NYC, we decided it was worth a try here," she said. 
Created with the same paint and machinery that the department uses to outline sports fields, the circles will also be installed today at the Little Marina Green, North Beach's Washington Square Park and Potrero Hill's Jackson Playground.
Aparton said the plan is convenient, since the crews that usually line the fields aren't working right now, with recreation areas closed under the shelter-in-place.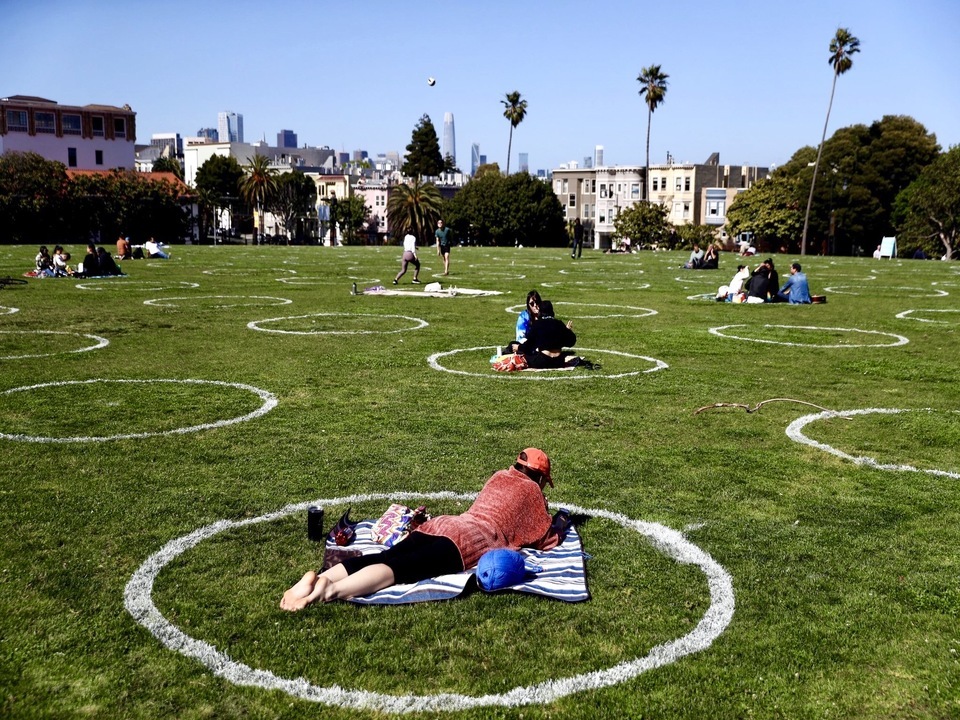 Crews did not paint circles in the entirety of Dolores Park, focusing primarily on its flatlands. The area commonly known as "Gay Beach," at Church and 20th streets, does not have the circles.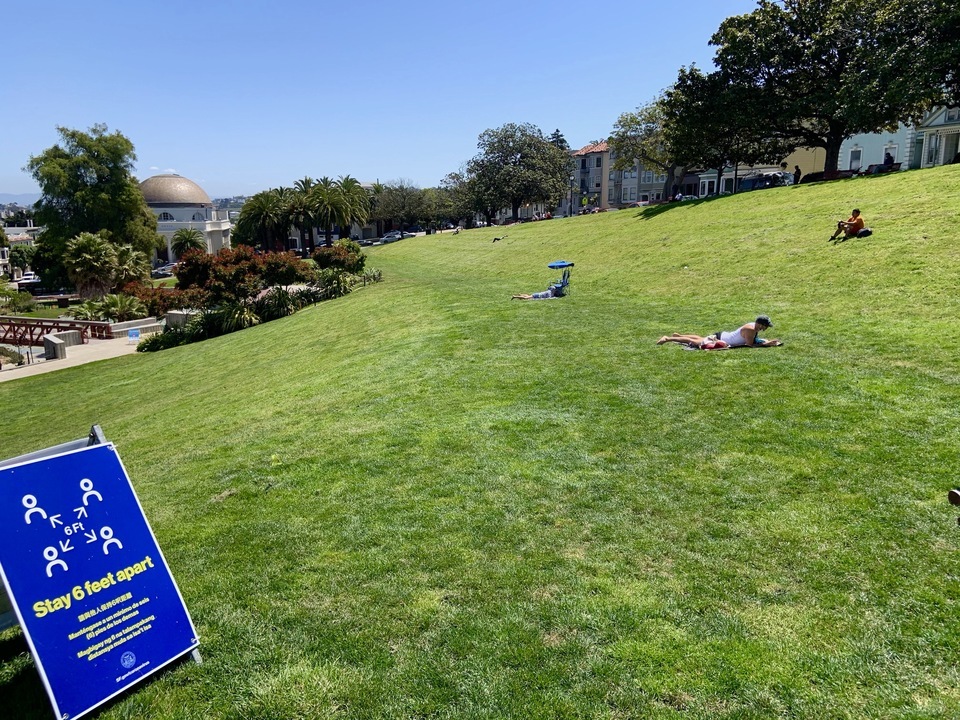 Since San Francisco's shelter-in-place order went into effect March 17, Dolores Park has been at the center of attention for people not following social distancing guidelines.
Last month, confusion arose at the park after SFPD officers allegedly kicked out people sunbathing at Dolores Park in the name of safety — even though they were maintaining an appropriate social distance. The department denied the enforcement, saying that parkgoers were only told to keep their distance on a megaphone.
In response, the City Attorney's office issued updated guidelines on April 29 that specifically identified sunbathing and picnicking as allowable activities during shelter-in-place, provided that social distancing is maintained among individuals who are not members of the same household.
"This is not an invitation to have parties in the parks," spokesperson John Cote told Hoodline last month. "If parks become too crowded to maintain six feet of distance (or if people are sitting within six feet of non-household members), that would violate the order."
think San Franciscans know how to social distance without drawing circles? Yes. Contrast Dolores Park with and without #conformitycircles .
Does a virus #respectthecircle? pic.twitter.com/UPz9AGmCfN

— MarcusM (@starsandfrogs) May 21, 2020
The circles will likely prove to be a test for visitors on the coming sunny holiday weekend.
Mayor London Breed has threatened to close the park on multiple occasions — most recently during a press conference two weeks ago — if parkgoers can't respect the distancing rules.