Today, the Upper Haight's newly minted "safe sleeping site" will begin admitting residents from two encampments of homeless people in District 5. 
Located on the site of the former McDonald's restaurant at Haight and Stanyan streets, the site will provide room for 40 unhoused people to camp at a social distance. Screened from public view by fencing, it will also offer showers, hand-washing stations and meals.
The safe sleeping site has become a neighborhood battleground, drawing vocal support from some neighbors and vocal opposition from others. Earlier this week, the owners of Amoeba Music and Escape From New York Pizza sued the city over the site, which adjoins their businesses.
Last night, over 150 local residents and merchants attended an online community meeting about the site, with city officials and homeless service providers attempting to quell anxieties about how it will be run. 
The residents of 730 Stanyan will be drawn from two large tent encampments in District 5: one at Haight Street and Masonic Avenue, the other at the DMV parking lot at Fell and Broderick streets.
The decision to move to the safe sleeping site is up to each person. But Jeff Kositsky, the former director of the Department of Homelessness and Supportive Housing and a member of the city's emergency management team for homelessness, said he's confident both encampments will be "thinned out or eliminated" as residents move to the Stanyan Street site. 
Haight-based nonprofit Homeless Youth Alliance (HYA), which is co-managing the site with Larkin Street Youth Services (LSYS), has already been doing outreach to neighborhood encampments to manage enrollment and move-ins.
"The majority of folks [at both encampments] are coming into camp, and are very excited about relocating," said Mary Howe, the HYA's executive director.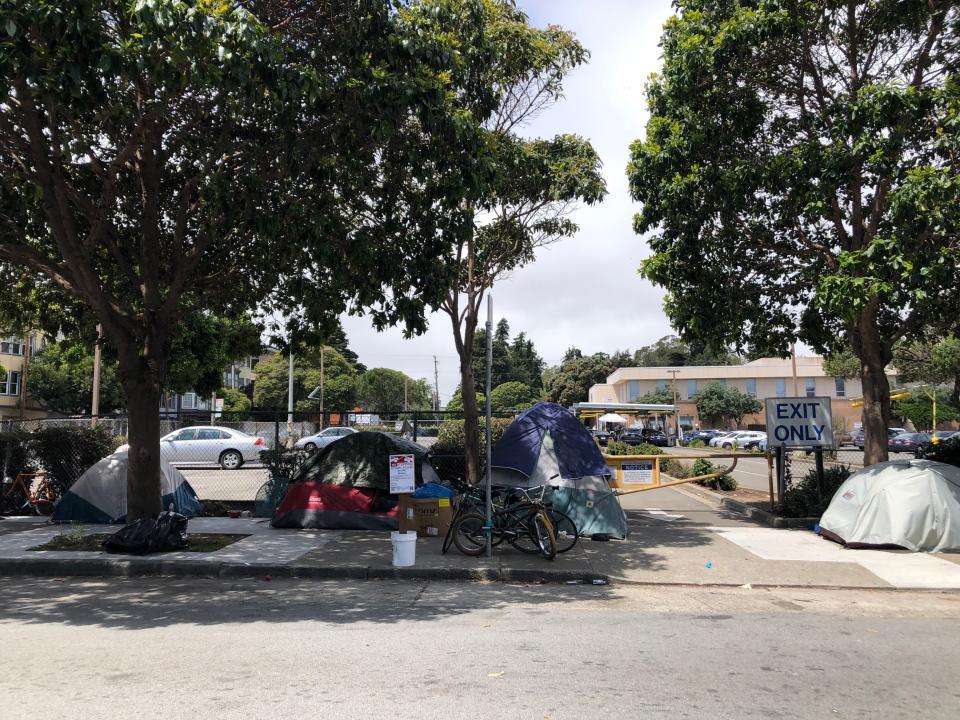 Some neighbors have expressed concerns about homeless people from other districts flocking to the Haight to gain entry to the site. But there's no evidence of that, Howe said at last night's meeting. 
"The folks moving in have been on a list of definite tents that have already been located and monitored in the neighborhood. Under no circumstances will someone outside the neighborhood not known to the group doing outreach to the tents be admitted."
HYA and LSYS will provide 24/7 staffing, as well as contracted private security inside the site. SFPD foot patrols currently dedicated to the ad-hoc District 5 encampments will be redirected to the area surrounding 730 Stanyan.
Safe sleeping site residents and their pets will be instructed to follow health and safety guidelines that meet and exceed CDC standards, Kositsky said.
They'll be given new tents if their current ones aren't safe enough, and receive regular checks for COVID-19 symptoms and other health issues. They'll also be allowed to leave as needed, for essential services and walks around the neighborhood.
"Folks will be able to leave for the same reasons that we might leave our houses," said LSYS executive director Sherilyn Adams, who noted that security teams will prevent any congregation around the site.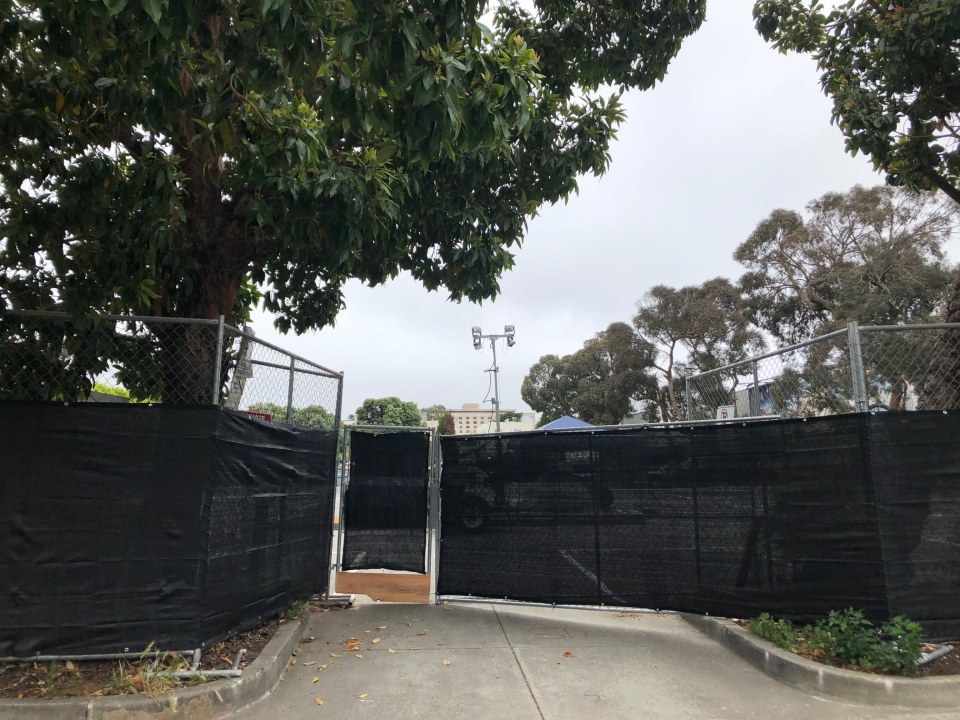 The site will admit about 10 residents today, adding people steadily through the weekend until it hits capacity next Wednesday or Thursday.
Responding to neighbors' concerns that the site might drag on interminably after the COVID-19 health crisis abates, Kositsky and Adams both confirmed that the site's contract limits it to a 3-6 month horizon.
The site will cease admitting new clients 45 days before a scheduled end date is announced. For the duration of clients' stays, HYA will work to place them in more suitable long-term arrangements, like shelters or hotel rooms.
Kositsky emphasized that the city can't legally compel people to enter or remain at the site. "We can't promise with 100% certainty everything is going to go exactly as everybody would like."
But with oversight from HYA, LSYS and the city's Emergency Operations Center, Kositsky said he's confident that the site will promote safety for both unhoused and housed District 5 residents.
Asked to give his criteria for the site's success, he offered three: "Is the neighborhood happy with it, are the clients happy with it, and long-term, how many people successfully exit homelessness?"