Despite the blanket cancellation of the annual San Francisco Pride celebration announced last month, organizers today announced a schedule of virtual programming that will give some would-be celebrants a chance to mark the event's 50th anniversary.
Originally scheduled for June 27 and 28, San Francisco Pride was initially expected to draw more than a million people from around the world to San Francisco.
The virtual programming will be "a weekend-long tribute to LGBTQ+ luminaries and queer solidarity," according to Pride's board of directors, including film screenings, performances, live interviews, and more. Here's a look at the schedule, including links, ticket info and more. All events are free unless otherwise noted.
San Francisco Pride 2020 kickoff

Instead of a public flag-raising ceremony, San Francisco Mayor London Breed will host a kickoff celebration online, at a time to be determined.
When: Friday, June 5
How: TBD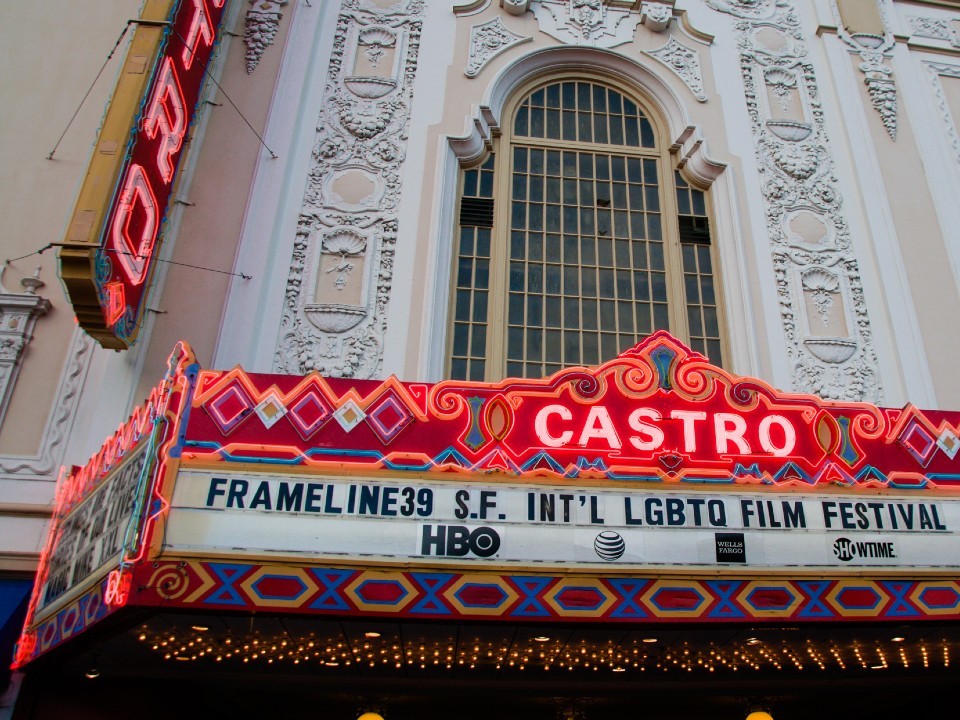 Frameline44 Pride Showcase

Tickets to Frameline's Pride showcase go on sale June 4, with the full lineup announced Wednesday, June 3. Viewings will be presented in coordination with the Castro Theater. The showcase will include a series of short films, a preview screening of Ahead of the Curve, and more.
When: June 25-28
How: Online (platform TBD), plus one showing at the West Wind Solano Drive-In Theater (1611 Solano Way, Concord, CA)
Price: TBD
Lavender Talks

Pride and the Commonwealth Club will present another of its Lavender Talks series of panel discussions, hosted by Michelle Meow and including panelists Gabby Rivera, Mike Wong and Cleve Jones.
When: Thursday, June 25, 12-1 p.m.
How: Via Commonwealth Club's website
Price: Free, donations welcome
Openhouse LGBTQ Senior Prom

Normally held at War Memorial Opera House, this "inter-generational dance event," which according to organizers "re-imagines high school prom for seniors whose memories of high school are less than nostalgic," will be held online and streamed to Facebook. The event will include performances and special appearances.
When: Thursday, June 25, 4-6 p.m.
How: Via Facebook Live, link TBD
Trans March

The Trans March will be hosted entirely online this year. Schedule and viewing details to come.
When: Friday, June 26, time TBD
How: TBD, details available via Facebook
Pride Brunch
This year, Gary Virginia and Donna Sachet's annual Pride Brunch will include brunch delivered to your door. Tickets for Pride Brunch, which benefit the Positive Resource Center, go on sale next Tuesday.
When: Saturday, June 27, 12-1:30 p.m.
How: TBD.
Price: TBD. Ticket information available at the event website on May 21.
Illuminate the Pink Triangle
This year's Pink Triangle installation will feature an array 2,700 pink LEDs, requiring only a handful of volunteers compared to the hundreds needed to install it normally. Designed and executed by the team behind the Bay Lights project, the triangle lighting will stream live at sunset. The triangle will stay lit for three weeks.
When: Saturday, June 27, 8 p.m.
How: Via Illuminate the Pink Triangle's website.
Global Pride
San Francisco Pride will also include access to Global Pride, the 24-hour celebration kicking off worldwide on Pink Saturday.
When: Saturday, June 27
How: TBD, RSVP via Facebook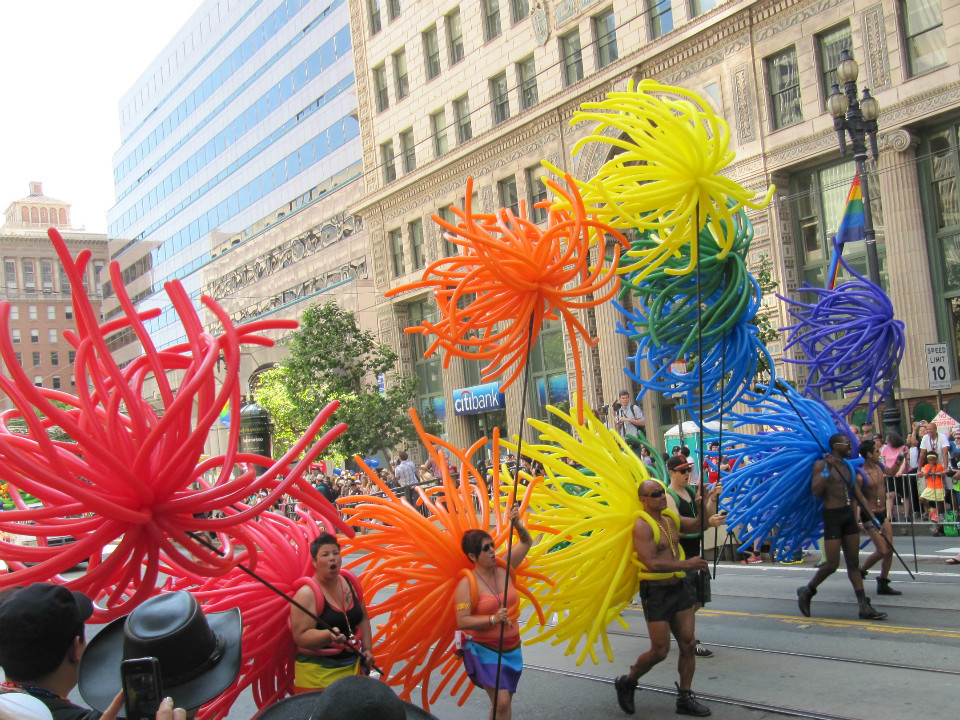 50 Years of SF Pride (official SF Pride celebration)

Streamed online via San Francisco Pride, the city's official celebrations will include recorded music performances, retrospectives, and more.
When: Saturday, June 27, 1-9 p.m. and Sunday, June 28 2-7 p.m.