Despite unanimous passage of legislation by the Board of Supervisors, Mayor London Breed has effectively frozen efforts to shelter unhoused San Franciscans in city-leased hotel rooms to prevent the spread of COVID-19.
As the city faces a lawsuit and demonstrations protesting Breed's intransigence on the issue, city supervisors are turning to plan B: expanding the "safe sleeping sites" program proposed weeks ago by homeless service providers.
As of today, the city has leased 2,731 hotel rooms for unhoused people and first responders, about 2,400 of which are active and ready for use. 
But only 1,185 of the rooms are currently occupied — and of those 1,185, only 58 are housing people who were previously living on the street, said Jen Snyder, legislative aide to District 5 Supervisor Dean Preston.
For weeks, donors and homeless service providers have been outfitting the city's unhoused with tents as a stopgap. The tents promote better social distancing, as recommended by the CDC.
But without access to their own land or sanitation infrastructure, the resulting ad-hoc encampments are blocking sidewalks, particularly in the Tenderloin. With public restrooms largely closed, these encampments are vulnerable to health risks from a lack of bathrooms and running water.
Meanwhile, neighborhood residents — particularly those who are elderly or disabled — are unable to pass safely on the sidewalk and keep a social distance.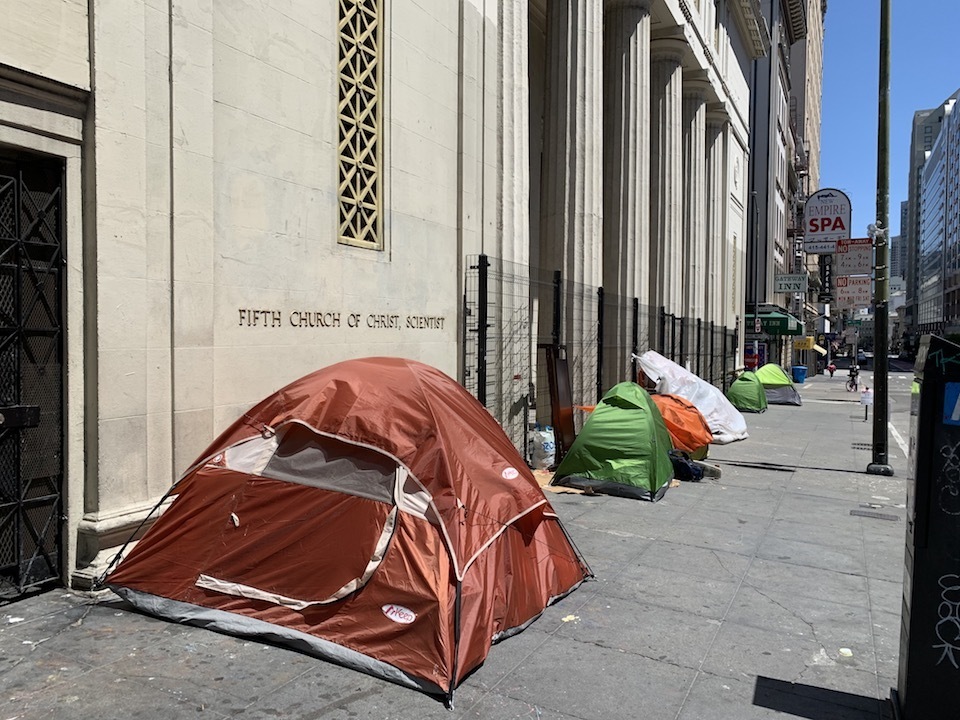 In the Upper Haight, Snyder said, one large tent congregation is currently in place at Haight and Masonic streets, with smaller outposts along side streets closer to Golden Gate Park, like Waller Street. 
That's left Preston's office on the hunt for a potential safe sleeping site. Yesterday, city officials surveyed the unused, city-owned property at 730 Stanyan St. — formerly home to McDonald's — as a possible location. The site is eventually set to become an affordable housing development, but that is likely years away.
Any location selected for a tent village would have provisions for meals, hand-washing, showers and bathrooms, Snyder said. 24-hour monitors and homeless service providers would be on hand, and potentially social and mental health services as well. 
A simultaneous push by the city's western neighborhoods is underway, led by supervisors Sandra Lee Fewer (who represents the Richmond District) and Gordon Mar (who represents much of the Sunset District and Parkside). 
At this week's Board of Supervisors meeting, the pair proposed legislation that would call on the SF Recreation and Parks department to inventory its 3,400 acres of land to figure out which could be used emergency safe sleeping sites.
"There's no guarantee that they would be used," said Ian Fregosi, a legislative aide to Fewer. "It's just an option. We're trying to increase the city's options as much as possible, providing for homeless folks in a much better way than just leaving them on the sidewalks. We're not trying to prescribe anything, we're just trying to put all our options on the table."
The practice isn't unprecedented: swaths of Golden Gate Park and the Presidio were used as refugee camps after the 1906 earthquake destroyed thousands of homes.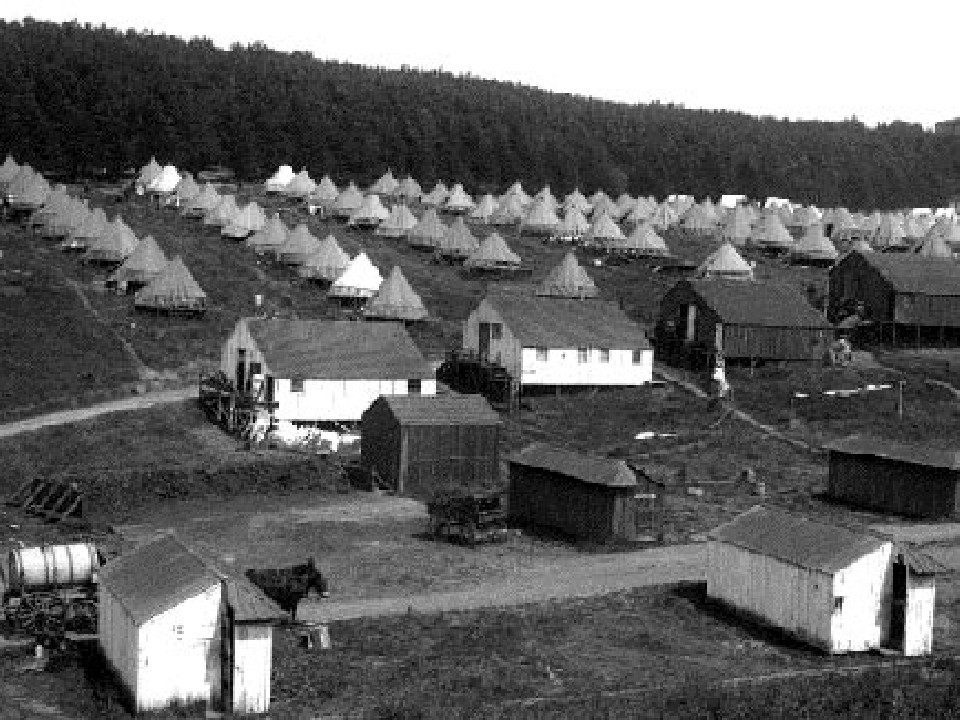 Tamara Aparton, deputy director of communications for Rec & Park, said via email that the agency — currently providing emergency child and youth care for essential workers — would "continue to work with the Emergency Operations Center to support the coordinated response in any way we can."
---
Thanks to tipster Penny C. See something interesting while you're out and about? Text Hoodline and we'll try to find out what's going on: (415) 200-3233.